Email support services form an essential part of business communication and client management. It saves a great deal of manpower and time by sending across issues, resolutions, and follow-ups on mails.
But email support should be prompt and strong, enabling businesses to make informed decisions quickly. Also, more than 65% of customers expect customer service faster now than it was five years ago. That's why many companies choose email support outsourcing services.
You can save time, money, and hassle by outsourcing email support to an expert service provider. As a result, you can achieve your core goals and attain more profitability.
Why Choose Email Support Outsourcing Services [When is the Best Time]
Two primary reasons are the lack of time and the desire to increase your business profitability.
Signs when you need email support outsourcing services:
#Low Complexity
Email support outsourcing is the right choice when most customer queries are technically intensive and external support agents can handle them easily.
#High Inbound Volume
If you get a volume of inbound queries higher than what your internal team can handle, it's better to let outsourcing agents handle the load.
#Outreach
If your business transcends borders and time zones, you've to provide email support depending on the target demographics.
#Human Resources
Is your in-house team giving up on the core competencies to answer customer emails? If yes, it's better to outsource email support services and put their time into something instrumental to your business.
Some irresistible benefits or reasons to outsource your email support services are:
#Helps with your Business Growth
As your business grows, you get more clients than your internal support team can handle. Maybe, your business needs support during seasonal cycles like Christmas. Or perhaps you want to expand your coverage to weekends and need a 24/7 team to fill the gaps.
Another scenario could be you're expanding internationally and need to offer email support in a different time zone.
In such instances, you need an email support team that can withstand your growing customer base. When you outsource your email support services, you get access to a team that is available round the clock. Such a team keeps your business running and customers happy even when you're asleep.
#Saves you Time
Hiring a full in-house email support team could cost a huge amount of money annually with benefits and salaries. Comparatively, outsourcing costs you significantly less.
In addition, hiring and onboarding is often a time-consuming and tiresome process. Reportedly, companies spend around 1,700 hours hiring new employees, and training email support hires takes up to three months.
Also, don't forget the hidden costs of an email support team, such as office space, workstations, maintenance, software, licensing fees per user, etc.
#Get Access to a Larger Talent Pool
Email support outsourcing services give you access to skillful talent without restricting you to your local area. Many leading outsourcing companies operate in different nations with email support professionals fluent in English and other languages.
With all this, you get access to expert talent for less money than hiring an in-house email support team.
Now that you know the benefits of outsourcing email support services let's check out tips to hire an email support service provider.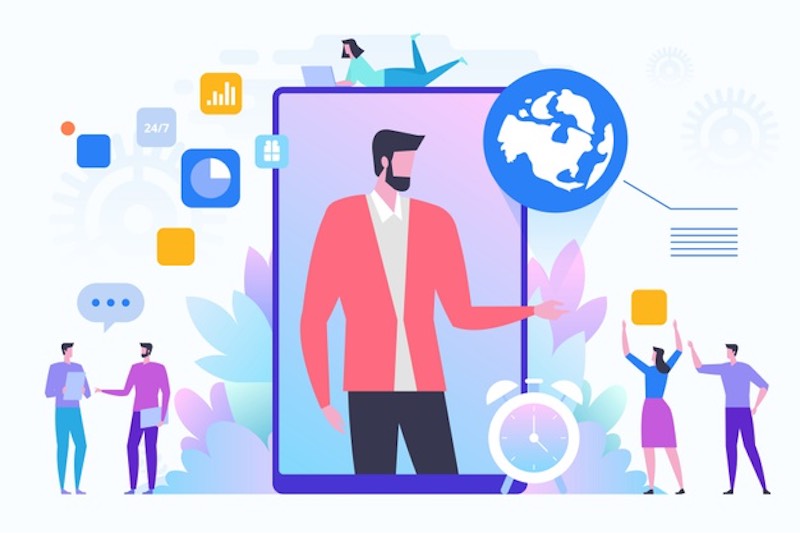 Before searching for external help, it helps create an action plan on your strategy to achieve your goals.
Following suggestions for hiring email support outsourcing services can help find the right service provider:
Create Guidelines for your Brand Voice and Tone
Your customer support reps serve as frontiers when interacting with your prospects to existing customers.  And, whether it's via phone or email, your customers recognize your tone.
So, when you hire an outsourced support team, it should sound exactly like your in-house team.
To do that:
o Create guidelines for what your representatives can or cannot write in emails.
o Gauge their reaction and ability by running through potential hypothetical scenarios.
Everyone on the team must have a unified voice. Your teams, internal or external, should use language, words, and phrases to create a memorable customer experience.
With 68% of people preferring polite customer representatives, make sure that external reps emulate your company's persona.
Plan Your Budget
Many customer support providers offer different email packages to companies ranging from startups to large online businesses.
It's easy to overspend if you've not decided on your budget. So, make sure you plan a budget to outsource email support services. It helps analyze the pricing plans provided by different agencies.
You can ask service provides for a price quote and compare it with your budget. Settle with the one that best corresponds with your needs while aligning with cost-efficiency.
Check for Reliability
Customer care, whether it's telephonic support or email support, is about five key service dimensions:
● Reliability: Do they deliver what they promise?
● Tangible: Are they able to present themselves professionally?
● Assurance: Do they give you a sense of confidence?
● Empathy: Do they understand the problem and are equipped to solve them? Understanding and empowered to solve problems?
● Responsiveness: How much time does the outsourced team take to respond to your customers' emails.
To ensure customer satisfaction, you need a reliable email support outsourcing partner. A reliable partner regularly shares customer feedback from time to time. So, check the company for reliability thoroughly when evaluating the right agency.
Check for Expertise
When you outsource email support services, you hire employees of the support service provider. So, make sure you hire an agency with staff members equipped with the proper knowledge and expertise in what they do.
Some companies might be restricted to a few industries, and you've to verify whether they cover your industry or not. The team should be passionate about providing email support. After all, good service is key to customer retention and increased business profit.
So, make sure you evaluate their expertise by checking their performance records and client testimonials. In addition, the agency you partner with should have skilled professionals and access to updated technology.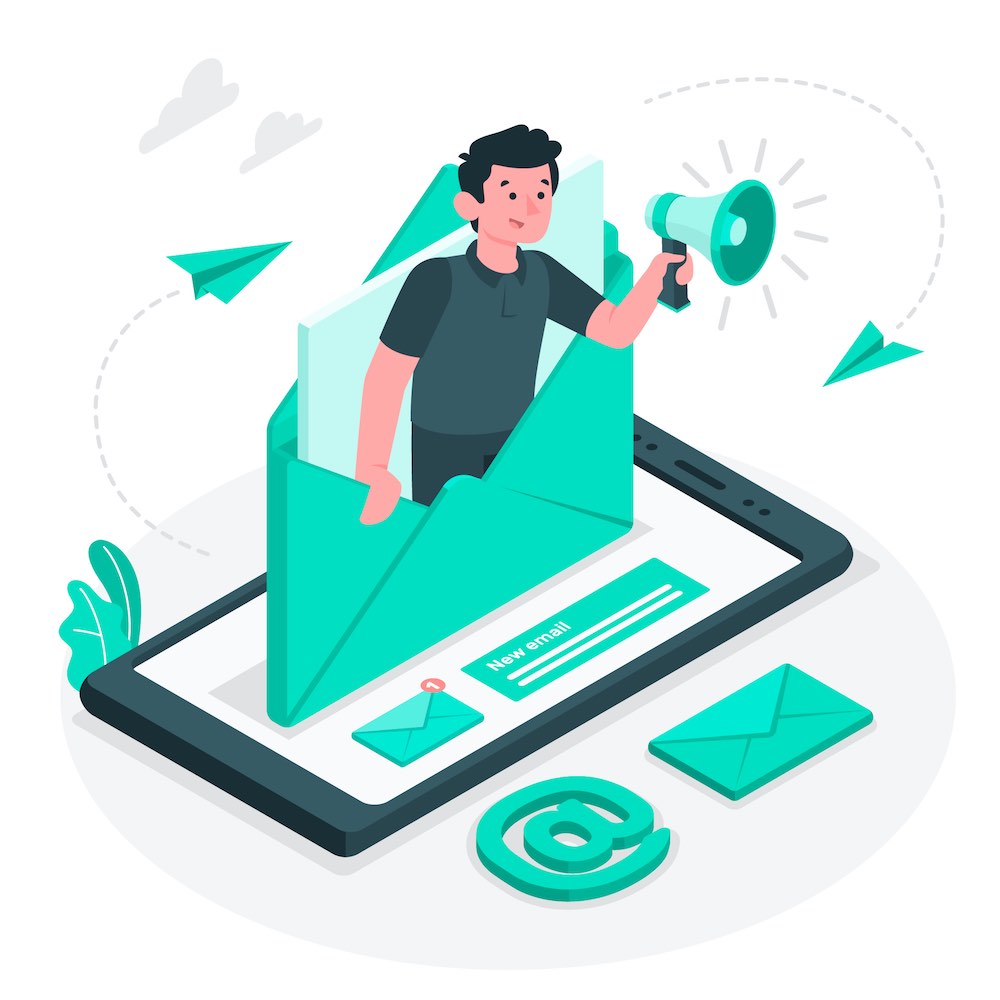 Check for Their Resources
As the tech world is evolving and growing, many new email tools and techniques have emerged. These advanced technologies make it even more effective to provide email support, resulting in enhanced customer support.
So, before you finalize email support outsourcing services, it's essential to check what advancements they'll bring to your business. Are they equipped with the latest tools for providing email support to your customers?
Investing in advanced tools for email support can be a costly matter for your business. But you must choose an outsourced partner who is well-equipped with all necessary tools that help provide adequate customer support.
Take Complete Charge of Training and Quality
If you choose a reputable and established email support outsourcing partner, chances are their staff handles multiple clients simultaneously. So, you've to be extra careful. If you sell apparel, your brand voice and tone would be different from an insurance company.
So, make sure you control training your outsourced team. They must be aware of everything about your business, right from the vision down to the detailed aspects of your goods or services.
Train them on the most commonly asked customer questions and how to answer them. If you've hired an offshore outsourcing partner, consider the difference in language and their implications on email support.
Although most outsourcing companies train their staff on all basic aspects, you need to train them on specifics about your business. Finally, keep monitoring email records outsourced reps have with your clients to understand the quality and make necessary improvements along the way.
Future of Email Support Outsourcing
Every customer support request is a new opportunity to show your business' credibility. Of course, one poor experience may not lead to the loss of customers. But they will undoubtedly leave if they have the same experience again and again. In light of these facts, customers are at the top of priorities for all businesses.
Among all these, outsourcing email support is going to be mainstream when it comes to customer support. More and more companies find outsourcing an appealing idea because it saves them time, resources, hassle, and capital. So, email support outsourcing is also going to flourish shortly.
WOW email support can help you manage your email support efficiently. Being one of the leading outsourced email support service providers, we have extensive experience assisting clients in managing their email responses effectively. We use our knowledge and experience in the industry to provide customized service to our clients in all industries.
When you choose WOW customer support, your client/customer email queries are handled by our team of experts. Our services include after-sales support, revenue management, application support, and everything in between. We understand how to prioritize different emails and respond to them quickly according to the nature of requests. We promise to deliver prompt personalized support services 24/7.
Our flexible and customized outsourcing email support services are sure to improve your customer relationships. So, contact us today if you're looking for an expert to outsource your email support services.
Twitter Caption
Email support outsourcing services can be a game-changer for your business. It saves you time, money, and hassle while boosting your sales and profit. When looking for an email support outsourcing partner, look into their expertise, resources, tools, your budget, etc.
LinkedIn Caption
Are you looking to hire email support outsourcing services? An expert outsourcing agency can help your business deliver a seamless customer experience, boosting your brand image. Read this blog to find some proven tips to find the best email support outsourcing services for your business.