We are living in the age of information technology and almost everything around us has been impacted in one way or the other after the advent of internet. Our lives these days are almost entirely dependent on internet in everything we do. We start our day by checking our social media applications on our phones and scroll through them all through the day. Our schools, offices and homes are all equipped with the blessing of internet.
The rise of internet also gave birth to new concept and ideas that mankind had perhaps never even thought of. The world today has been badly affected by global coronavirus pandemic and even in such tough times the internet has provided us solutions to our unique problems. One of the very famous examples is our educational institutes holding online classes and lectures through platforms such as Zoom and Google meet etc.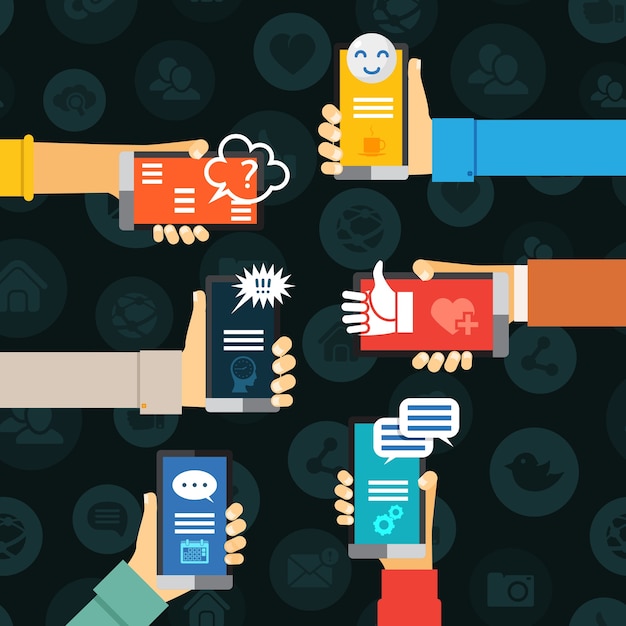 The rise of E-commerce, which is the fastest and most popular method used for shopping by consumers across the globe has also been blessed to us by internet technologies. The age of technology has also paved way for unique platforms to emerge that facilitate in our human interaction and development. One such website that has been growing rapidly ever since its launch is Discussier, a platform for people to discuss and give their views on different topics and ideas.
As it goes by its name, "Discussier" the website aims to get initiators to start a discussion on a particular topic and then get other people to comment with their feedback. The topic of discussion can be anything, yes you read that right, literally anything. One very basic example of a discussion that recently took place on Discussier was on the subject of Arts & Crafts. One of the platform's user posted a question as to what kind of crafts look more appealing in indoor home settings. To which there were several response by other users who mentioned their own experiences in home art & décor and also recommended useful places where one can find aesthetically appealing crafts. So you the platform is quiet open ended and all sorts of material can be discussed here.
Discussier is a very useful platform for both online buyers and sellers. It is useful for businesses to find out what consumers are looking to buy and what suggestions are coming up by other people related to different product and services. It is helpful to consumers in getting suggestions on different products and services that they need to buy.
Users on the platform have been really active in giving buying advices to other users. This serves the purpose of an overall win-win situation in the society as buyers get to know the place where they can buy the product at the right price and at the desired quality. It also helps business in generating sales and positive goodwill especially when other consumers suggest their products on our discussion forums.
There is a lot more to Discussier than being a platform for buyers to discuss different products. There have been very diverse and interesting discussions that have taken place on the platform. The diversity of topics can be seen from the fact that there have been discussions on topics such as health, fitness, beauty to topics like block chain technology, finance, how to raise a pet etc. So imagine you are having a very busy day in office and a random though pops up in your mind about how about starting an online textile business. So rather than having vague ideas in your mind, you can simply open up the Discussier platform and simply write a thought like, "how feasible is the textile business in xyz country?" Within a few hours you will have plenty of responses to your topic which would give you a clearer picture of the idea you were making up in your mind. The platform is pretty useful especially for people who are interested in knowing the "ifs and buts" of things.
As Discussier is a relatively new platform, it uses a variety of eye catching mechanisms to attract users to its platform. The signing up process is fairly simple and easy, you just have to enter your basic personal information and you are ready to go. To attract more and more users to sign up and participate in discussions the founders of the platform have introduced a competition known as the "Launch Competition." The launch competition aims to maximize the number of new users on to the platform and to initiate discussions on existing and new topics. The reward is a whopping $50 for 5 new and different users. The competition will start in the last week of November and will continue till the last week of December after which the 5 lucky winners will be selected.
There are few basic steps that you have to follow after signing up. First of all create a new topic of discussion and try to engage maximum people in your discussion. Secondly you have to comment on discussions generated by other members on the platform. Lastly, you have to remain engaged and active on Discussier. Like other competitions this one has a few rules to follow as well. First and most important is that one person can only create one user account to participate in the competition. If he or she is found of creating multiple accounts to cheat it will result in automatic disqualification.
Secondly all participants are requested to go through are terms and conditions as they are bound to abide by them. Lastly, the prize money will be paid through the platform of PayPal so all those participating in the hope of winning make sure you have your own PayPal account.
Discussier is the universal platform for discussion of all sorts of topics and subject areas. From complimenting E-commerce users on products & services to sharing of information about the most random things that pop up in your mind, Discussier is the place to go.