Instagram is among the most useful social media platforms in the business world. Due to its large user base, it is a gold mine for companies to attract more clients and promote their brands. In fact, there are around 2.35 billion monthly active users, which is reason enough to choose Instagram as the main platform for the promotion of your brand.
Additionally, its popularity continues to increase, so a lot of business owners want to make use of the momentum and build engaging profiles.
Instagram allows you to present your creativity and uniqueness through the posts you share. With fun content, using interesting hashtags, and writing engaging captions, you can achieve a lot. However, that is just the beginning, as you need to retain your followers and gain even more. You need people who want to learn more about your services and products. If you do that, it will be easier to transform them into loyal paying customers. To achieve that, you need to plan effective strategies and start from the bottom and build your way up.
Use a growth service
For a successful start, you need to prepare a detailed plan on how to attract a high number of followers organically, fast and for a fair price. One way of obtaining real Instagram followers cheap and swiftly is by hiring an organic growth service. With this service and the help you'll get from its expert teams, you will find relevant followers who are genuinely interested in your brand, products, and services.
This is the best way to build a community of relevant and loyal customers. Even though finding the right followers might seem like a daunting task to accomplish, by using ground-breaking tools, acquiring new knowledge, and hard work, you will achieve success in no time.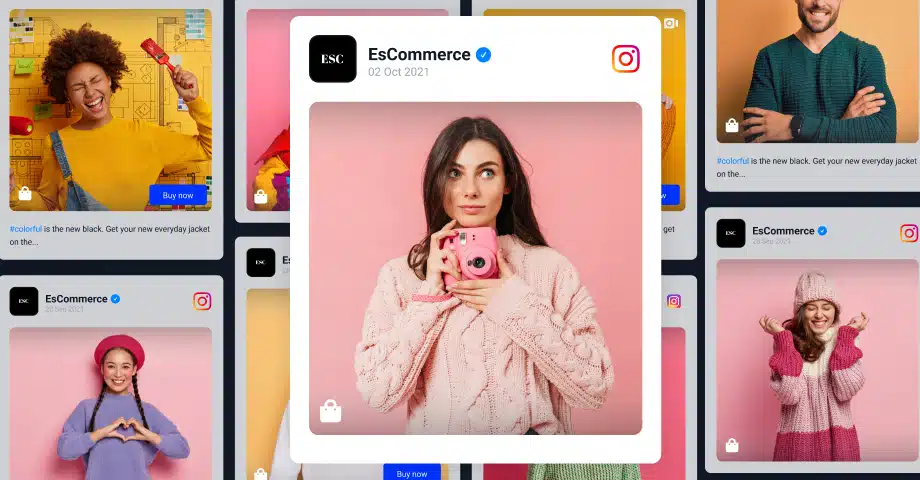 Image source: Embed Social
Plan when to post
Another useful way to retain your current followers and acquire new ones is by preparing a schedule for when to post your content. For that purpose, you can use several Instagram scheduling tools to continuously post your content, and with that keep your followers constantly entertained. The key to achieving success on social media is the constant posting of fun and informative content.
This will show your dedication and professionalism, but also the fact that you are well aware of your followers' wishes of what they want to see and when. Even though social media platforms' algorithms change often, the rule of constant content sharing remains the same as it will assist your content to show in news feeds.
When you share content regularly, it shows Instagram's algorithms that your content is popular and worthy of appearing on peoples' news feeds, helping you to attract many new followers.
Connect with your followers
When your followers visit your profile and leave likes and comments, try to reply to each comment politely and with fun emojis. It will make your followers feel seen and heard, so they will definitely come back and certainly recommend your profile to their close friends and family. Apart from going back and forth in the comments section, make use of Instagram Live as well.
This is one of the most compelling options on the platform. It helps you to directly get into quality conversations with your audience, share news about your brand, ask about their experience using your brand, and share any suggestions they may have for the future. They will appreciate that you have given them your platform to express their opinions. This will convince them to continue to follow your work.
Image source: CNBC
Follow current trends
Following social media trends is an amazing way to boost the company's brand awareness. However, you cannot participate in all trends just because they are popular. Therefore, do your own research and see if the current trends benefit your company.
Recently, Reels, Stories, and going Live are much more entertaining for people as opposed to pictures or plain texts.
So, try to make these trends part of your strategy and then analyze the results. Additionally, you can create your own trends and see if people like what they see. If you notice that your trends bring you the necessary results, make an effort and develop them further on.
Final thoughts
Using the power of Instagram to gain genuine followers is crucial for the success of your brand. Experiment, share creative content regularly, and allow your followers to express their opinions. They will appreciate your efforts to include them in your activities and will become your loyal supporters in no time. By implementing these strategies, the number of your followers will gradually increase.