If you are new to SEO, understanding it can be a little complex. Surely, you must have heard that it has many benefits, but what exactly is it?
Put simply, Search Engine Optimization increases the visibility of your website on search engines by making changes to website design and content, thereby increasing traffic and maximizing sales. Search engine optimization services are offered to businesses by an SEO company to essentially help improve their online visibility.
Take a look at how SEO companies help brands drive their business.
What does an SEO company offer?
As mentioned above, an SEO company helps businesses and brands increase their online search presence. Experts are equipped with the market knowledge to increase organic traffic to your site through search engines like Yahoo, Bing, Google, and other search engines.
An SEO company such as Advent Interactive has experts in different areas of SEO. Professionals provide a spectrum of services such as developing and designing a customized SEO strategy, executing the strategies that will help your business reach its goals and auditing your site.
The objectives can differ from company to company depending on the client's requirements. Many variables are at play as every SEO company works differently and their campaigns are distinctive as well. With that being said, multiple tactics and techniques used are similar across companies. Below, are some points that outline what an SEO company does.
Research and analysis of target market
Experts check how well your website is currently performing, what is working in your competitor's favor in the industry and the keywords your target audience searches for are studied as well.
Site security
An aspect that is crucial to search performance is the setup and security of your website's domain. Is it HTTPS or HTTP? Your search ranking (how well your content is positioned on the search result) can get affected by these seemingly minor technical issues. Research indicates that a website's security plays a factor in its ranking. an SEO company helps many businesses avoid these common technical SEO mistakes.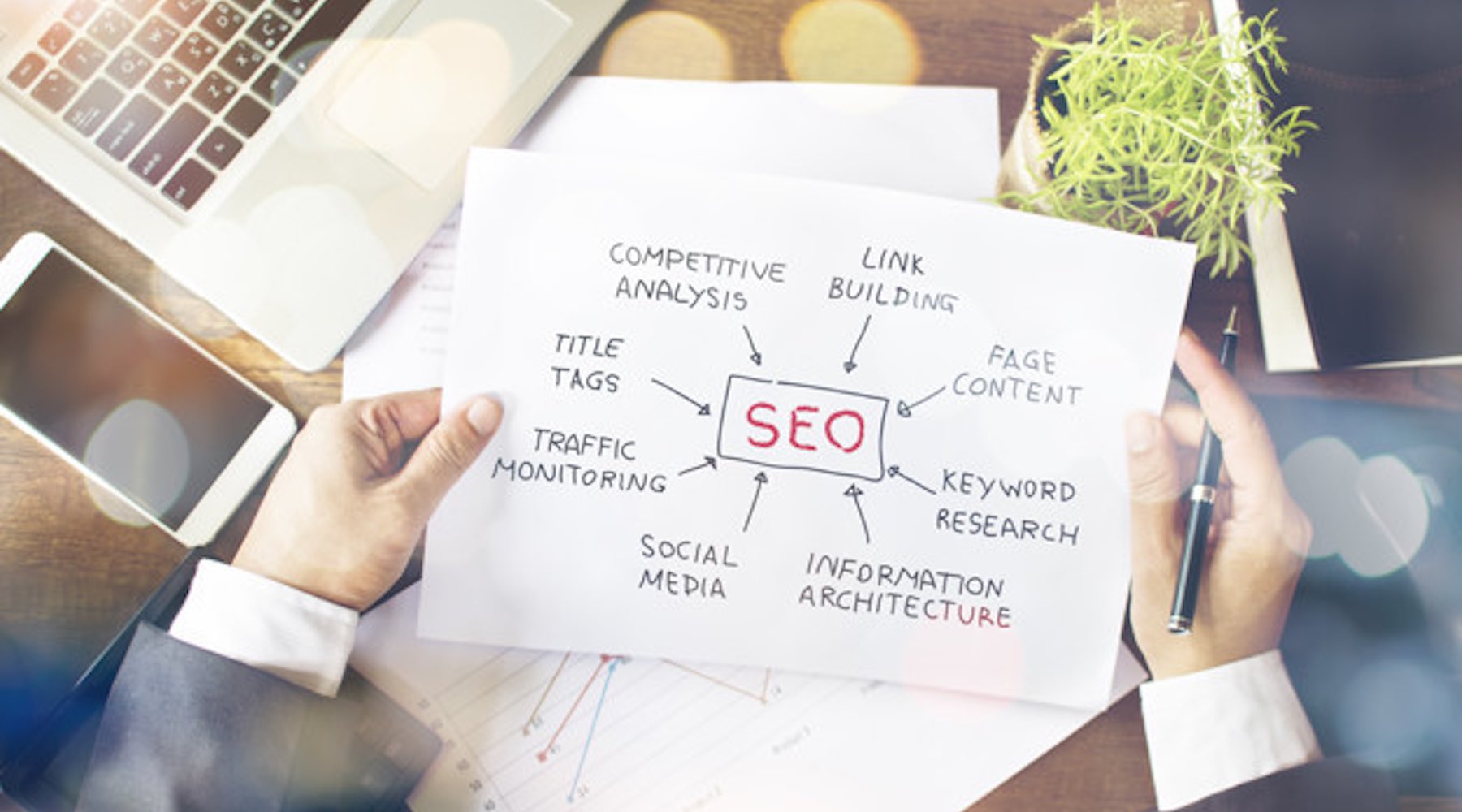 Content writing and analysis
You must have great content and accurate keywords to be able to rank as one of the first pages on any search engine. Links cannot be built on a piece of content that is substandard. SEO companies identify content that corresponds with your business's intentions. They help with writing content in a way that gets it to rank in a way that is relevant for the business.
SEO companies analyze what type of content ranks in accordance with specific and distinct keywords. Factors such as link-building campaigns and internal linking can help to rank pages without any off-page activity.
Other factors include: ensuring that the content is SEO-friendly, finding out what the existing content opportunities for a site are, if the website content contains strong calls to action, and if the kind of content is properly performing for the target market.
Speed of the site
SEO doesn't just comprise of content and links. Search engines work amazingly well with sites that have fast servers, a good refresh rate, and provide a good user experience. SEO companies aid businesses to advance with their website's SEO speed the content that users engage with.
Mobile compatibility
User screen time averages about 3-4 hours a day! People use their phones for practically everything these days, including browsing the net, discovering new brands, and online shopping. As searches rates have exponentially increased on mobile phones, SEO companies make fully sure that your website is optimized on a mobile screen and that it loads fast.
Keyword building
Even though you have a brilliant product or service or product, many people won't be able to reach you due to bad keyword searches. The question an SEO will ask is what will people search for if they want to get to your product. They devise a detailed plan to generate relevant keywords, that are backed with market research and analytics.
To conclude
Organic searches are powerful for marketing and growing your business. Being knowledgeable about what an SEO company does and finding one that is perfect for the advancement of your business is vital in the fast-changing marketing world. An SEO company will align with your business needs and change its trajectory.