Our world has seen tremendous progress in technology. The use of the internet has become comfortable with modern devices. This has made it unsafe for kids to use mobile devices without being monitored. Parents face the challenge of protecting these young ones from online dangers. It's why some parents buy smartwatch for kids with GPS. That's why you need to spy on your kids' mobile phones to guarantee them digital safety.
Use JJSPY to Spy on Your Kids' Mobile Phones
JJSPY is a powerful cell phone spy app designed to help you monitor the activities that take place on a target user's phone. It is one of the best and most widely used parental control apps that you can use to spy on your kids' phones. It is majorly designed for parents and employers and offers full control to them. It comes in two modules; the app itself to be installed in the victim's phone and a dashboard to monitor his/her activity. With JJSPY, you can access everything on the individual's phone remotely and control them without him/her knowing. The app works in 100% stealth mode. You can view this software at JJSPY.com.
Reasons to Spy on Your Kids' Mobile Phones with JJSPY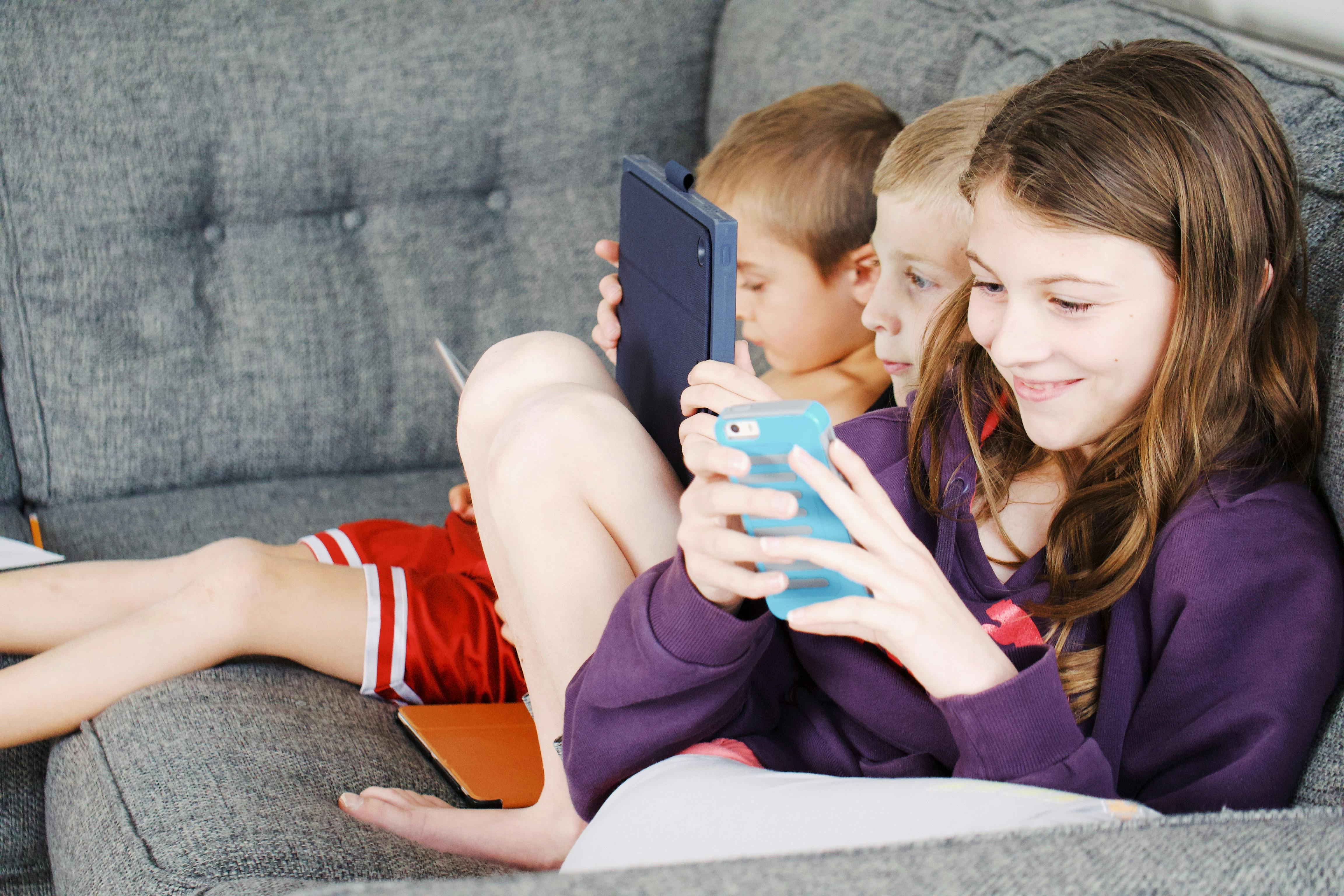 To spy on your kids' phones might sound unethical, but numerous reasons can support the act. The average kid can use a phone to do things that you may not have a clue about or are above that age. Sometimes children, especially teens, can be up to activities that may be perilous and end up misusing their devices. That's where you execute your role as a parent. Use JJSPY for several reasons mentioned below:
Restrict browsing of harmful content
Today's internet avails all forms of content, including some inappropriate ones. JJSPY will help you limit a kid's access to irrelevant sites.
Monitor online activity
Sometimes people use their devices to promote wrong activities online. Your kids might get involved in such, thus, using JJSPY will help you monitor what they do online.
Curb sexting
Many teenagers find this activity fun and indulge in it to a high level. It's unsafe for kids and may result in disasters like black-mails. Help curb sexting by using a spy app.
Track location
Parenting isn't an easy task but has to adequately done. Try and know where your kids are by tracking their location. JJSPY is the best real-time app that can help you do that.
Prevent cyberbullying
There's no doubt that your teenagers will use social media platforms. This can expose them to cyberbullying, which is very destructive. JJSPY will help prevent your kids from this activity.
Features of JJSPY Significant for Spying Your Kids' Phones
The app has several outstanding features that are essential to help you spy on your child's phone. Have a look at some of them here:
Live screen. The app's dashboard allows you to view the target phone's screen in real-time.
Live cameras. You can turn on the microphone and camera on your phone to see what's happening around your teen's device.
Location. JJSPY lets you know a child's whereabouts and his/her precise location. It also shows you all the places he/she has been.
Call log. The app enables you to who is calling the victim, the time, and frequency of the calls.
Text messages. It lets you monitor the kids' SMSs and see who they talk with via texts.
IM messages. JJSPY cracks down all common messaging apps and helps you know what's happening in them.
Browser history. Check all that they browse on the internet to ensure nothing harmful is taking place.
Gallery. This feature allows you to access and obtain all images and photos in the target user's device.
Keylogger. This is the mastermind behind everything typed on the keyboard, whether passwords, search terms, or more.
Apps. View all installed apps, their installation history, and daily usage.
For more inspiring JJSPY features, check them out at https://tinyurl.com/y4j35ae2 and learn more about the app.
How Does JJSPY Work to Spy On Your Kids' Phones?
The app works with both Androids and iPhones. It provides details of the device you're spying on if you need to confirm that it's the right one. It encompasses all versions of Android phones and tablets. You don't have to root an Android device before you can use it. For iOS devices, it's compatible with 9.x, 10.x, 11.x, or 12.x models and is suitable for iPads and iPhones. Don't worry about jailbreaking for these devices; it doesn't apply to JJSPY.
The app has been made for legal use only, so ensure compliance with that policy when you get it. If you settle on using the app, try and watch live demos for both phone versions before obtaining it at https://tinyurl.com/y3perkze. After that, you can follow the three straightforward steps to start the spying course. These steps are; – subscribing to the app and purchasing, downloading & installing to the target phone, and logging in to your control panel to begin monitoring. Different plans are available for you to choose from.
Pros and Cons of Using JJSPY to Spy Your Kids' Mobile Phones
The pros include:
It allows for easy spying on both Android and iPhone.
The app is simple to install and use. No skills are required for you to utilize it.
JJSPY is secure. It's invisible and 100% undetectable. No target user will ever know it's installed on their device.
It's the perfect non-rooting app for Android and non-jailbreak for iPhone.
It has an excellent support system that ensures you get help whenever you need it.
The cons are:
For iPhone users, it's unfortunate that some features are missing, unlike Android owners.
Like all other spy apps, some people might take advantage of and use it illegally.
Final Thoughts
As parents continue to be compelled to buy for their kids' Smartphones, there's an increasing need to monitor them. All children need parental care and guidance in all things, including their use of digital devices. The good news is that as discussed above, the solution is available; use software like JJSPY to spy on your kids' mobile phones and monitor their activities. You can get the app from JJSPY.com. In addition,https://www.jjspy.com/cellphone-hack/hack-cell-phone-cameras-remotely/ this page describes more about monitoring mobile phone.