If we were to ask you that what is one thing that has affected your life the most in the last one-year or so? We are sure that most of you would say the "Coronavirus pandemic". Covid-19 is a phenomenon that has affected to all occupations be it our personal lives or professional lives. The emergence of covid-19 led us to a new normal in all aspects of life majorly our professional activities, which were and until now have been restricted to our homes.
The work from home dynamics has led us to needing many new requirements like having digital connectivity with our office peers from the ease of our homes. This has led to many new applications being developed that facilitate us in maintaining communication with our office peers. Likewise, Nextiva is a business Voice over Internet Protocol that enables businesses to make calls with using an internet connection.
The VOIP technology is very common is companies these days as it uses internet signals to make calls rather than the traditional analogue signals. Nextiva is a powerhouse when it comes to digital communication and is the leading partner for many businesses in the United States.
The importance of Nextiva grew significantly during the current coronavirus crisis as the demand for digital communication networks multiplied. Nextiva has multiple features, which include voice calling, text messaging and video conferencing etc. What makes Nextiva different from other service providers is its unique feature of customer relationship management and fulfilment of online surveys. Many business customers have appreciated these features across the country.
Nextiva is a complete universe in itself when it comes to digital services. A single powerful tool for phone, email, chat, and SMS that captures and analyzes all data for every interaction. Expand your business with automation, CRM, analytics dashboards, insights, and real-time sentiment.
Its voice over internet protocol service and audio conferencing solutions allows employees to work from home. Built on NextOs, it brings all customer and team communication tools in one place. Making it easier to provide the experience everyone is waiting for with their built-in suite of tools to keep your entire toolset in one workspace while managing everything from one central location with a simple out of the box solution. So whether you're an SME or an Enterprise, you're covered.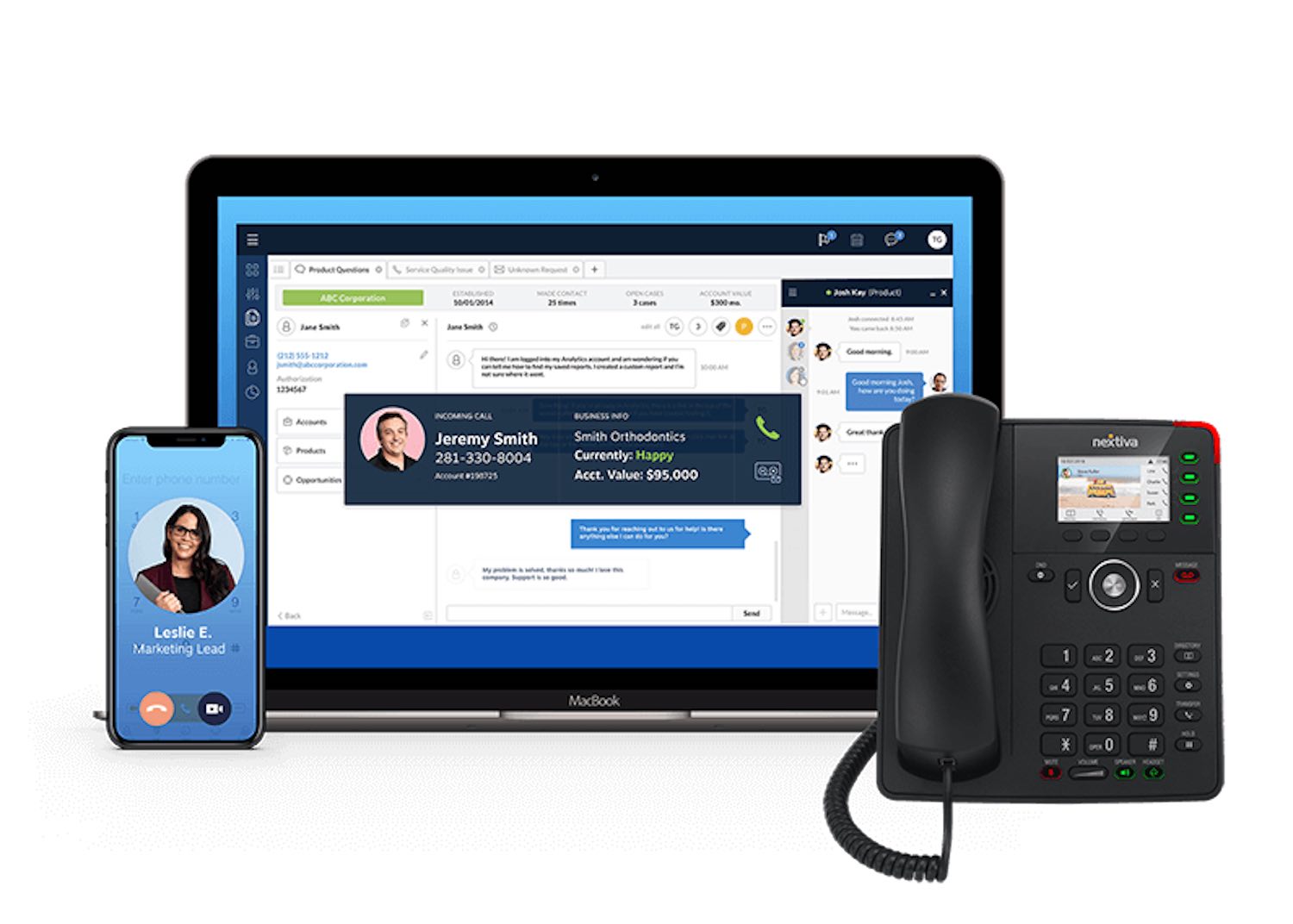 The cloud phone system helps keep the employees of the business connected by managing the phone software of the company through the internet. With Nextiva cloud PBX you get VoIP phone service, SIP trunking, texting and HD video conferencing. Whether it's Android or iOS, your teams can get work done right from their mobile phones through Nextiva's mobile app. Prices are affordable for different businesses, ranging from $19.95 to 27.95 per user per month with a free month trial ofcourse!
The conference call feature allows employees to hold virtual meetings remotely from their homes or offices. The desktop sharing feature allows the meeting holders to share their screen with other meeting members.
The screen-sharing feature is also available in meetings with customers and other stakeholders no matter what their operating systems are.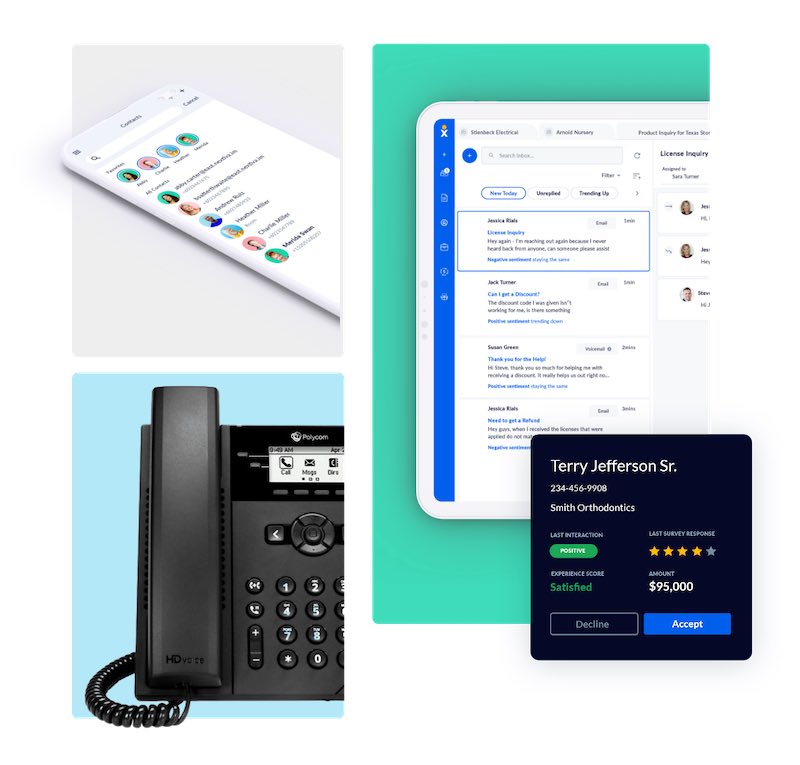 One of the most eye-catching features of Nextiva is that it allows VoIP calling feature from your mobile devices with the only thing required is a working internet connection. Nextiva application is available on both IOS and Android operating platforms making it usable for all type of cell phone users. Nextiva has an amazing customer service, available 24/7 for your convenience with a 99.999% uptime and military-grade data centers!
The availability of Nextiva on mobile phone allows greater mobility and flexibility to employees. Nextiva also allows you to use your current mobile phone number as your Nextiva business number which is highly beneficial for people wanting to maintain the same contact number.
Jumping around to different tools wastes your time so keep your entire customer experience and team workflow together in one place. Use more time to solve bigger issues and build customer relationships to deliver your targets easier, especially in these troubled times.
Believe it or not but Nextiva has a philanthropic branch dedicated to helping those in need in their community. They partner with local nonprofit organizations each month to donate time, funds, and resources. Monthly charitable initiatives and organizations they support include various hospitals, museums and charities.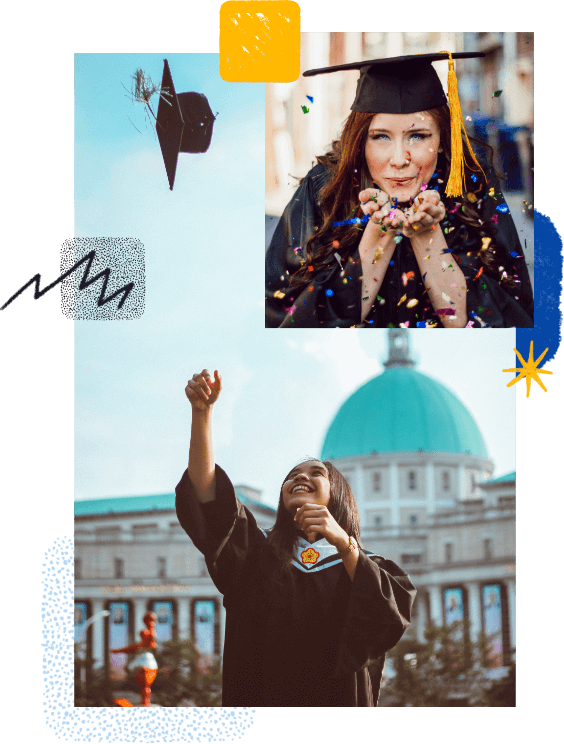 What's really interesting is their scholarship program to support aspiring students studying in fields related to Business or STEAM (Science, Tech, Engineering, Arts, Math) to reach their highest potential. Nextiva will be awarding students a grant for the upcoming school year and is called Nextiva Cares.
Nextiva is one of the leading name in the industry with nearly 15 years of experience. The company has successfully delivered on its two main promises of network reliability and amazing service. Nextiva is your go to platform for your one-stop solutions for digital business communication!
ELMENS.com may earn a small commission from some reviews posted on our website. Using our website would help more people like you enjoy thousands of reviews every day.