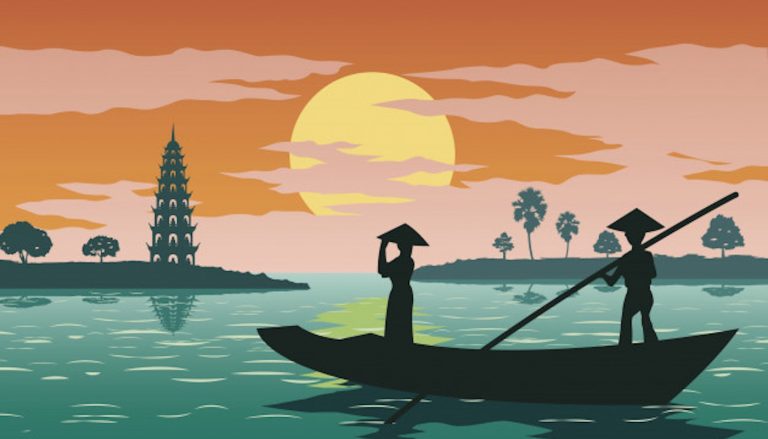 Vietnam looks very small on the map, but there are many fascinating things to do in this country. From the adventures, jagged mountains to the tranquil tropical beaches and all of the history and culture in between them makes it the best destination to visit in your vacation.
Here are some amazing reasons why you must visit Vietnam:
​Affordable
If you are planning to book Vietnam tour packages, then you are taking the best decision as Vietnam is cheap for a Southeast Asian country. Traveling here will make your trip more enjoyable, and you will experience great things in little money. Food, transportation, accommodations, activities, and souvenirs, everything is so affordable that you can use the rest of the many in other unplanned activities.
Delicious Food
Vietnamese cuisines are popular all over the globe and so why not come taste it at its original source. Women with delicious meals are there on the side of the road and along with tiny street stalls which offers papaya salads and the popular meat and noodle soup. Along with this, fried spring rolls are served up with delicious dipping sauces which can surely make your head spin. In Vietnam, you must try the giant seafood filled pancakes, warm banana cake in a coconut milk sauce, and the grilled corn on the cob.
​Great People
The people in Vietnam are very friendly and accommodating, it will be hard for you to find people like them around Asia. They always greet their guests with smiles, and the occasional hello. Everyone is very helpful and willing to offer help, especially to travelers and tourists who are new to Vietnam. If you find any difficulty, they will come to help you. Surely, you will meet new friends, and they will make you feel like you have found a family away from home.
​A lot of Activities to Do
If you have taken the view of beautiful sites and had tasted the delicious cuisine then next thing you can do is trekking and shopping in traditional villages in Sapa. Kayak, swim, and tube in between the beach and do scuba diving, cannoning, snorkeling, and windsurfing in the beach towns of Nha Trang and Phu Quoc. You can also watch and listen to live music, traditional dance, and water puppet shows and if possible then you can learn the language. There are endless activities for different people with different tastes there so don't get bored.
Festivals
Because of its long history, tradition and Buddhist influence, Vietnam has festivals organized all year. It is an ideal time to see how families celebrate their love for their ancestors and towards each other. Tet resembles the Lunar New Year in many ways but modified with a little Vietnamese feel. People stay overnight and make Chung cake and have some end-of-year gossips. Buffalo fighting is the festival of Hai Phong is a well-known occasion where the winning buffalo gets killed and presented to the village god. In Vietnam, on the 2nd of September, you will see a nation with wide parades and the whole streets lighted by the red flags, and the amazing fireworks that light up the sky at night.
​Wonderful Beaches
When you get tired after moving to each place in Vietnam, you can relax by spending some time in the blue water and tranquil. The waves of Nha Trang, Da Nang, or Mui Ne will relieve all the stress and make you forget about your day-to-day routine. Vietnam has the world's top beach listing which is safe to swim and for water-sport activities as well. In Nha Trang, you can do kite-running and windsurfing. In Da Nang, you can enjoy one of the best beach resorts- a romantic getaway for couples and families. In Mui Ne, you can enjoy a seafood dinner venture. For beach fans, Vietnam should really be on your bucket list.
Applying for a visa to Vietnam is really stressful as the process has been made quite easy. Besides visa at the embassy, visas can also be granted upon arrival but you need to apply online for your approval letter through a number of online travel companies. The visa letter will be emailed to you 2 days after and it will take about 3-5 working days.