Armenia's capital Yerevan offers a variety of dining options to satisfy the diverse tastes of all its customers. From European and Middle-Eastern cuisines from local․ The restaurants in Yerevan, Armenia not only provide with great service, but also with affordably priced high-quality food.
Armenian and mixed cuisine
In case you wonder where you can start your day with the best breakfast in Yerevan in Armenian tradition, you should check Lavash restaurant, where you can have the tastiest lavash wraps with honey and walnuts or a traditional morning meal with halva and murraba.
Lavash restaurant Yerevan offers you a variety of choices including not only interesting and experimental Armenian dishes, but also other regional ones loved by Armenians, such as Khinkali.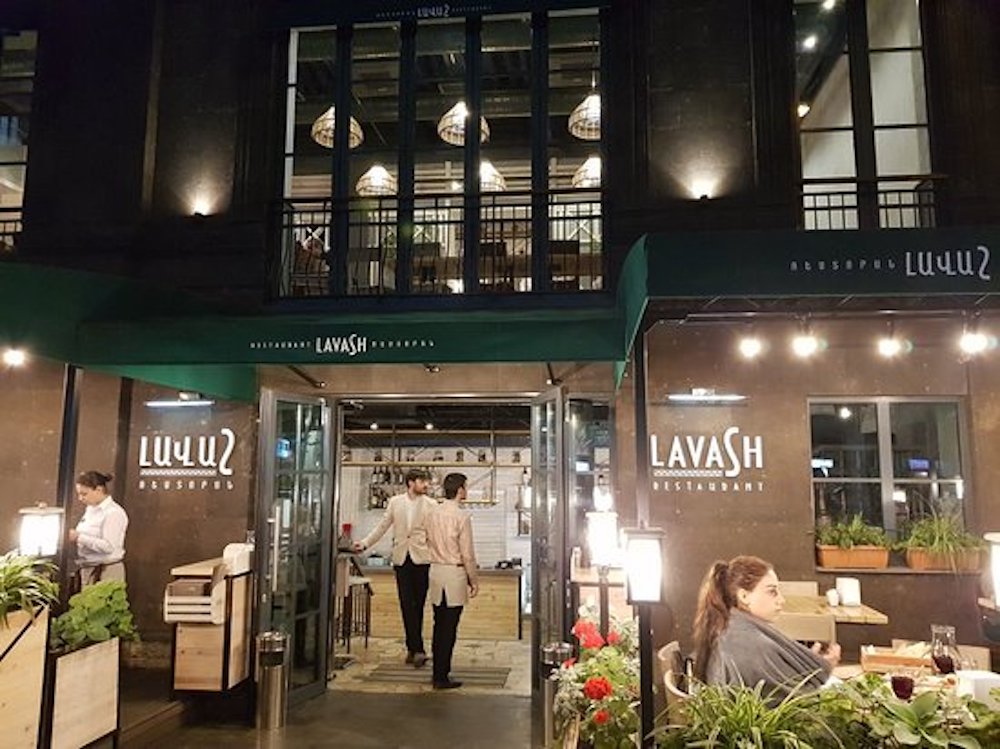 Another Armenian restaurant with experimental options can be found close to Republic square, at Amiryan 1. Sherep Restaurant Yerevan is unique in Armenia with its open kitchen where customers are welcome to see the whole process of how the meals are prepared.
Their menu combines Armenian traditional food with Middle Eastern and European cuisine, which, along with good service makes it obvious why the restaurant is always busy with visitors.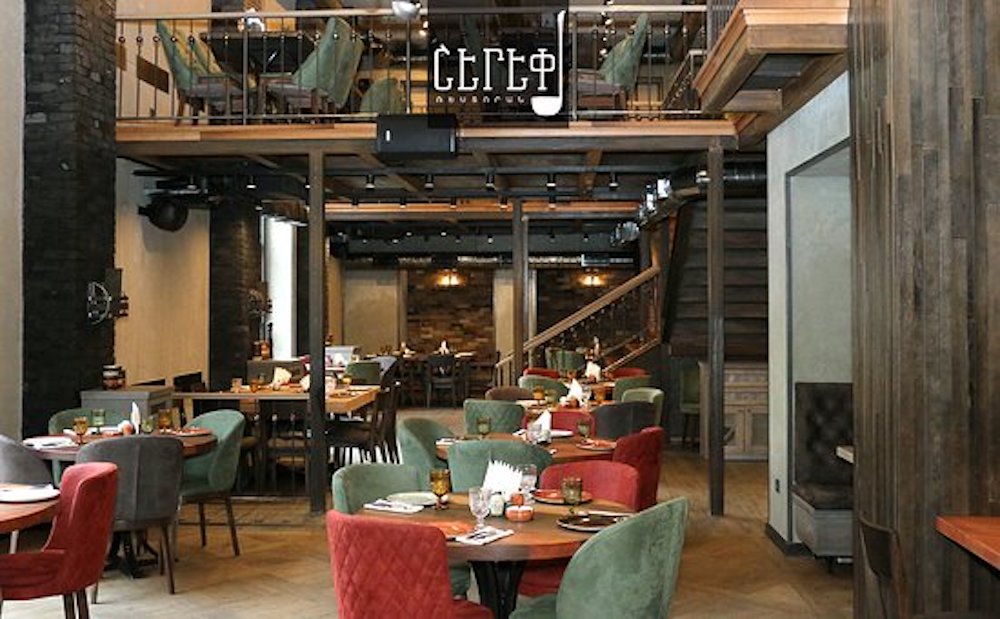 Another restaurant where you will need to make a reservation beforehand is Dolmama- the most famous Armenian restaurant in Yerevan, which hosted a big number of public figures up to presidents and ambassadors.
However, the biggest advantage of the restaurant is not its publicity, but the authentic cuisine, which has many traditional Armenian dishes- from Sepassoup to Dolma, from Rshta to Lamb tjvjik, to name a few.
The Magical combination of Middle Eastern and Armenian food
In Yerevan, aside from local cuisine, make sure to visit at least one restaurant specializing in Middle Eastern- Armenian cuisine. The combination of high-quality ingredients and Eastern spices will not make you regret for your decision. Here are two different, yet, equally "delicious" choices of such restaurants that have interesting restaurant promotion ideas:
Mayrig restaurant, originally founded in Beirut, now can be found in the very center of Yerevan serving one of the best mantes you can try in Armenia. Neither will you be disappointed with lahmejoon or Bibarov hats which are not stereotypical restaurant-food at first sight, yet, are nicely represented here.
Aside from amazing cuisine, the hospitable environment and high-quality service will make your visit at Mayrig restaurant Yerevan even better not only for gatherings with friends, but also for family visits.
Another Middle Eastern oasis is located on Nalbandyan street serving the most delicious falafel wraps and fattush salad in Armenian capital. Due to the fast service, affordable prices and tasty food this restaurant is beloved not only by travelers, but by locals, too. Once you are there, make sure to try their hummus and moutabal plates, too.
When introducing Middle Eastern cuisine in Armenia, it would, definitely, be a crime not to suggest Zatar Pizza. Being one of the most beloved spots for locals, it will amaze visitors,too, with its variety of zatar bread options.
You can also have pizzas and salads there, but what is, undoubtedly a must-try is the "zatar special" with strained or "qamats" matzoon, black olives and tomatoes. Many locals will assure you that it will not disappoint you.
No matter which restaurant your gastronomic preferences will lead you to, make sure to get there easily with comfortable transportation. Travel to Armenia and enjoy the fantastic food that will make your tour more interesting.