Whenever any tourist goes on tour, his motives to search for new things. And they want to see that place's atmosphere or culture and want to taste the food of that place.
Similarly when we visited New York, then we stay in the Hilton Midtown hotel, which is the tallest and the largest hotel in New york. next day we went to watch Broadway shows because it's is very famous in NY, where we saw lots of theatrical drama shows like Alladin, Frozen live, The Lion King, etc.
And whenever we feel hungry and we wanted to taste something delicious, then we always used to visit the best restaurants near Hilton Midtown in New York. Some of those famous dishes are pizza, bagels and hot dogs with lox. Besides,  buffalo wings or fancy lobster Newburg, most lovable foods of the state of New York.
But the problem came when we begin to search for the best restaurant. Because there are lots of popular restaurants like Five Guys, McDonalds etc but we are wasting a lot of time to select one. And we decided to not waste your time and we will guide you to choose the best restaurants according to your taste.
So let's see which is the best restaurant in New York on our list.
1. Herb N' Kitchen – New York Hilton Midtown
It's our second day, we visited Herb N' Kitchen restaurants which is just a few minutes away from Hilton Midtown and we liked their seasonal salad and handmade sandwiches and brick oven pizzas. besides, they serve special coffees that remove your tiredness.
Another best and most famous dish of Herb N Kitchen is "Chicken Cobb Salad chopped & Mixed"  and its price is only $22.  When you take a single bite of it you will order another one. We have listed their location and many more required things below.
| | |
| --- | --- |
| | |
| | 1335 Avenue of the Americas New York, NY 10019 |
| | |
| | |
| | |
| | AMEX, Discover, JCB, MasterCard, Visa |
2. "The Halal Guys" Near Hilton Midtown (Best in New York)
We visited 2 restaurants within 3 days and we enjoyed lots of delicious food items. But we really miss halal meat, so we search for "The Halal Guys" restaurant near the Hilton Midtown.
We went there and ordered full combo platters, but one thing we noticed about the halal friends is that they are different from other restaurants, they offer chicken and beef, but not lamb. In addition, sauce bottles are on the edge of the table-cart and self-dispensed by patrons.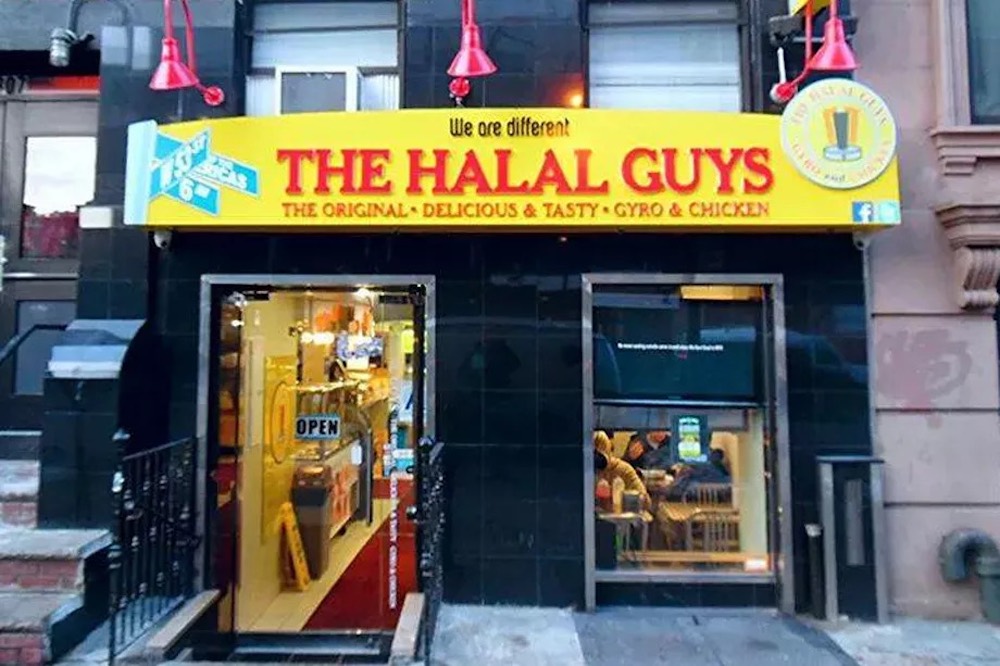 We took our plates which prices are $ 9 for a regular plate and $ 7 for drinks a small and $1. Be careful when taking red chutney as it will make your food tasteless, as we did there.
Overall, "The Halal Guys" is a restaurant cart that is one of the best restaurants near Hilton Midtown in NYC, and one that you should totally check out.
West 53rd Street &, 6th Ave, New York, 10019, United States

AMEX, Discover, JCB, MasterCard, Visa

Tue-Thur​12 pm–12 am

Friday​12 pm–12 am

Sat-Mon​12 pm–12 am
3. "Bengal Tiger Indian Food" restaurants in New York near Hilton Midtown
It was our fourth day in New York, and while we were watching an Indian TV show in which they eat Indian food, we decided to taste some Indian food in New York. Then a colleague of ours suggests the "Bengal Tiger Indian Food" restaurant, which is the most famous restaurant for Indian food near the Hilton Midtown in New York.
Finally, we visited there and ordered the Tandoori Chicken Tikka which price is $ 15 it was very spicy and delicious.
The waiters were very attentive to the restaurant staff, especially the woman who took our food orders and the man who kept making sure that our water was full and regularly checked with our table to see if we had anything Whether it is needed or not.
Overall it was the best restaurant on our list on behalf of staff behavior and food in New York.
| | |
| --- | --- |
| | |
| | 58 W 56th St Fl 2, New York, NY 10019 |
| | |
| | |
| | |
| | |
| | Every day at 11:30 am – 3:00 pm and 5:00 pm – 10:00 pm |
4. Black Tap – Midtown restaurants near Hilton Midtown
Another best restaurant is Black Tap – Midtown. Quick seating at the bar, great service! Bartenders are very attentive, despite how busy they were. According to their menu The all American burgers. prime burger and American cheese or special sauce. Including Chilli Cheeseburger and Vegan Burgers are very famous.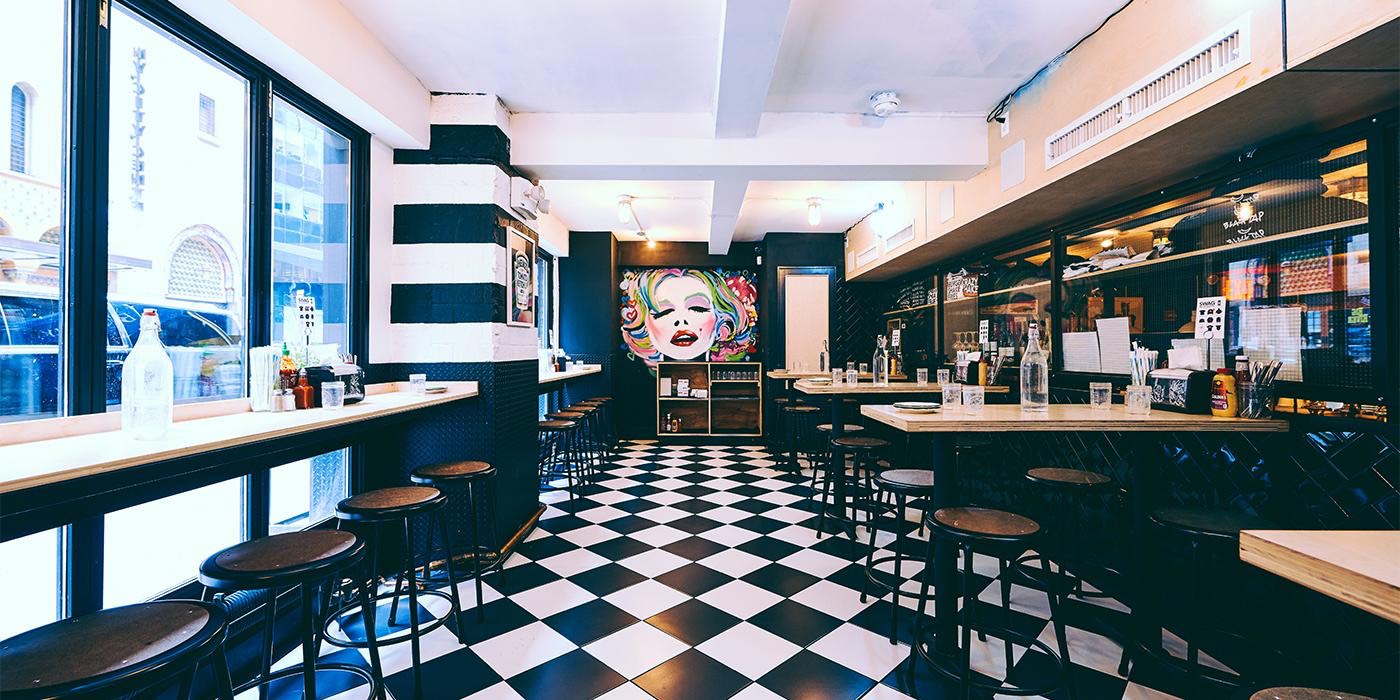 It's famous for its burger, they make it very well that's why we ordered the Bison burger – cooked exactly as we told them. Wasn't over-cooked. if you visit there, definitely you will like it.
136 W 55th St

New York, NY 10019

Tues-Thur and Mon​11 am–12 am

Friday​                        11am–1am

Saturday​             11 am–1 am

Sunday​             11 am–12 am
Finally if you are at Penn station then read top 10 restaurants near penn station in new york
Final Advice
If you want to visit one of the restaurants near Hilton midtown, be sure that there aren't there any pre reservations going on. You will come to know by clicking the menu and booking page.
If you are thinking of visiting New York then you should keep some basic health medicines, like headaches, stomach pain medicines, etc.