If you're fed up with walking on the beach, let's try wearing a swimsuit and oxygen tank and dive into the cool sea water to watch the wonderful coral reefs. Here are the most beautiful coral diving sites in Vietnam.
Con Dao
Located in the offshore of the coast of Ba Ria – Vung Tau province, Southern Vietnam, Con Dao is an island district with the beautiful coast and awesome natural landscape that attract tourists by the treasures hidden in the blue sea. Coming here, you will have a chance to witness the marine beauty with the varieties of marine creatures, especially coral reefs when having a scuba diving tour here.
The best location for scuba diving in Con Dao is the areas of Bay Canh island, Con Son bay, Cau island. Meanwhile, the best time for this activity is annually from March to September.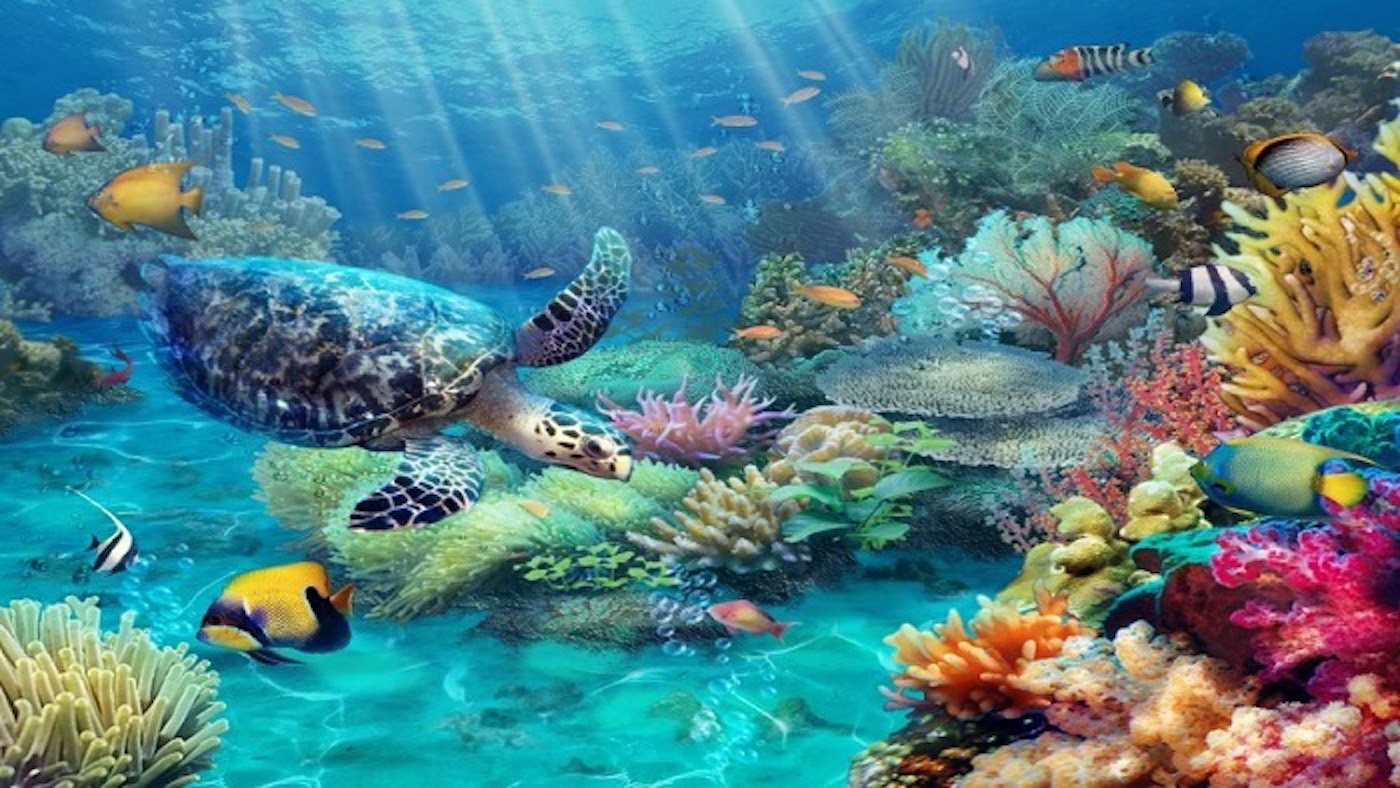 Phu Quoc
Not only well-known for beautiful sandy beaches, crystal clear seawater, Phu Quoc is also famous for colorful coral reefs. Let's book a full day tour of north Phu Quoc, you definitely have a chance to contemplate the beautiful coral reefs and marine ecosystem in the bottom of the ocean.
With 28 different small and big islands that are found the beautiful coral reefs, Phu Quoc owns one of the thick and lush coral reefs in Vietnam, especially the sea zones in the northern islands adjacent to the main island of Phu Quoc, and the southern sea of Phu Quoc island such as An Thoi archipelago, Thom island, Ganh Dau, Fingernail island, or May Rut island. Phu Quoc has 480 hectares of coral with about 360 types of hard corals and dozens of soft ones. It is a common roof of 152 species of fish, 98 species of seaweed and other aquatic creatures.
The best time to experience scuba diving here is in the dry season from October to April. Most of the time in the dry season is dry and sunny, so the sea becomes clear and blue, you can see the coral at 8- 10 meters deep even you are on the boat.
Nha Trang
Mother Nature offers Nha Trang a marine wonder with the colorful coral reefs and thousands of marine creatures living there.
Scuba diving in Nha Trang attracts more and more tourists, especially those who love adventuring and explore the ocean. Hence, having a wonderful scuba diving trip in  Nha Trang is not an easy thing, you need to find a diving coach who guides you on how to diving if you are a first timer.
The best destination to scuba diving in Nha Trang is Mun islet which is the first Marine Reserve in Vietnam. Besides that, there are also numerous attracting scuba diving spots such as Tam islet, Monkey Island, etc.
Binh Ba
Located about 60 kilometers to the southeast of Nha Trang, Binh Ba is an attractive destination for tourists with the charming natural scenery and specialties. The unique feature that most people enjoy when visiting this island is diving and watching coral.
The sea here is unspoiled and less affected by humans. Binh Ba possesses a lot of beautiful coral reefs such as Chuong Beach, Nom Beach or Nha Cu beach of which Nha Cu Beach is considered to be the best coral viewing point due to the one-of-a-kind coral reefs with low sea level and clear blue water.
Tourists who are not experienced in snorkeling often choose the package services of companies. In addition to the catering services and diving equipment, these packages also have tour guides. Depending on the capabilities of each one, the tour guide can let visitors dive deep or shallow.
Son Tra Peninsula
Located away 10 km from the center of Danang city to the northeast, with a square of 60 sq km, Son Tra peninsula is a spot with a diverse marine ecosystem that tourists should explore.
It takes you five minutes to get a canoe to Hon Su area – one of the five places which concentrate most coral in Son Tra. However, the corals here are at depths of 7 – 10 meters which are suitable for diving and snorkeling.
Those who dive at the first time will have time to get used to the oxygen tank and the supporting diving equipment like propellers and are instructed to ask for rescue when encountering obstacles or have health problems.
Cu Lao Cham
Cu Lao Cham is an island in Quang Nam province near Danang city, Central Vietnam, this is the marine reserve with the square of 5000 hectares of which 165 coral hectares and 500 seaweed hectares, this is home to plenty of sea creatures.
There are many scuba diving spots around Cu Lao Cham for tourists such as Dai islet, Tai islet, Nhon islet, Rang Manh, Bai Xeo, Bai Xep, and Da Trang, etc.
It only takes about 15 minutes to go by canoe; visitors will reach the point of most coral reefs in Cu Lao Cham – Hon Dai, covered by green forest trees. Under Hon Dai are large rocks around to form a solid bank. Coral reefs with hundreds of colors constitute a dense array in subtle blue water, which makes visitors extremely excited.
Vietnam is no lack of beautiful landscapes and interesting activities for you to experience. With a long coast and large beautiful sea, you will have the great time with waves, wind, white sand, and beautiful coral reefs. Let's take a diving trip to enjoy the colorful treasures hidden in the Vietnam sea. If you have any question, please contact us. Thank you!