When you hear about France, you can immediately think about Paris. Most tourists believe that France is all about Paris and that it is all about it. But honestly, if you consult a trip advisor, they would suggest you do your research thoroughly and invest in booking luxury French barge cruises that will take you through various fantastic destinations worth visiting in the country.
The Upper Loire region in France is a popular destination where many tourists visit because of its long history. In the 1st Century, the area gained popularity for its premium wines that cost a bomb even today. The countryside is worth visiting, and the perfect way to do it is by booking a barge cruise.
Barging or barge cruises are popular, especially in France. If you enjoy traveling in luxury while visiting different locations in France, it is worth your money. Whether you've traveled to France or have never been on a barge cruise before, this post will give you five reasons why you must try it once in your life for sure.
5 Reasons to go barging in France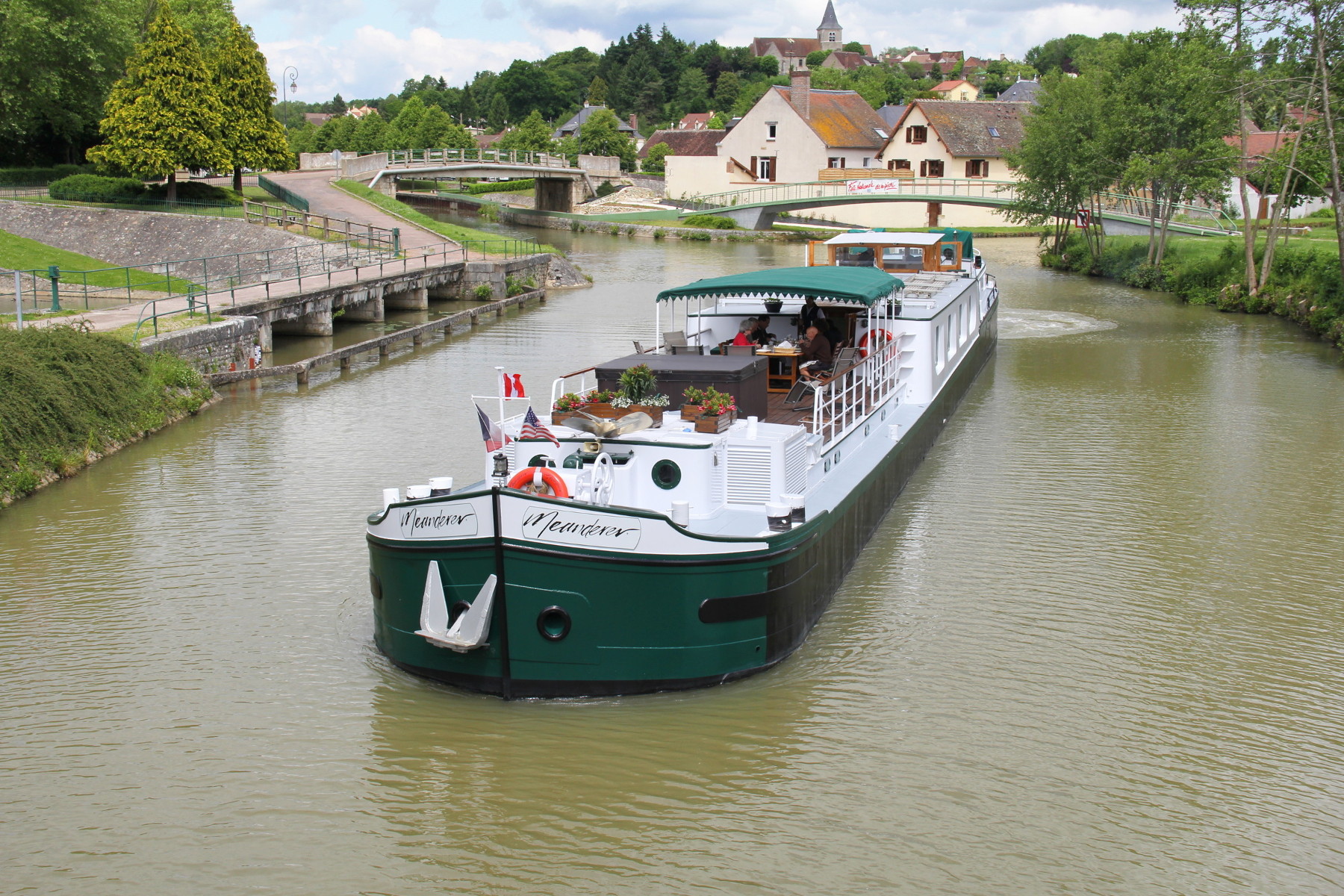 1. It is Intimate and Limited
A barge cruise in a small water vessel with one main deck. The lower deck is where all the staterooms are. The middle deck will have a restaurant and outdoor seating and the top patio or roof deck. A barge is small, and it takes no time for you to know everyone on board and recognize the staff.
It gives you the feeling of intimacy and does not force you to have a conversation with strangers. If you are an introvert, you will enjoy the barge as there are only limited guests on board.
2. Go Places that You can't Go on a River Cruise
A barge is smaller than a river cruise, and therefore it allows more movement than the river cruise. There are several European canals in France, some have small gateways, and some are big. Exploring the smaller channels along the countryside in France is worth visiting. You'll explore wineries, and the beautiful countryside, while enjoying a glass of wine and delicious food. The river vessels will not take you through the cozy and mesmerizing places that a barge will, which makes taking a trip on a barge cruise a better option for anyone seeking tranquility in the countryside.
3. Explore Premium Food Options
France is known for its good quality food and beveraes. When you are cherishing the beauty of the countryside in France, you are served with the best tasting cheese and bakeries, freshly brought from the local owners. The restaurants on a barge have the best chefs and staff to serve you the best tasting meals that you would thoroughly enjoy.
4. Enjoy a Cozy Stay on the River
The setting of a lounge or the living room in a barge is kept cozy. A barge is not as big as a cruise ship, and therefore, the interiors are cozy yet spacious to maximize your enjoyment and comfort.
5. Go on Unique Excursions
The luxury French barge cruises take you to places that you could have never explored on the map of France by yourself. It is an experience like never before for any tourist traveling to France. The barge stops at various locations and allows you to discover hidden places behind the significant and glorious monuments in Europe.
Sailing on a barge cruise is the most ideal way of spending one's vacation away from the rush of  everyday life. The picturesque landscape of France is best explored on board a gently floating ship like the barge. So the next time you plan a trip to France, do not forget to consider taking a short trip on a barge to make the most of your vacation.