Planning a trip abroad isn't easy. From booking your flights and accommodations to creating your travel itinerary, it all starts with choosing the best travel destination(s). If you aren't a frequent traveler, you might feel more comfortable selecting popular locations among tourists and where locals generally speak English and are happy to help.
I'm here to help you plan your next trip. Whether you want a big city experience, to wander around a picturesque town, or lounge on a paradisiacal beach, Mexico has something for everyone. Mexico safety score is 46, so we would suggest you to keep reading for a list of the safest places to travel to in Mexico, with countless attractions to entertain you.
Your safety should always be a top priority when traveling. Regardless of where you go, it's crucial to follow common-sense rules like avoiding isolated and dark parts of town at night, leaving your valuables at home or safely where you're staying, and drinking in moderation when you're alone. Taking these precautions is just as important as choosing the best accommodations for a pleasant travel experience.
Consider your accommodation options
Whether you're looking to stay in a hotel or vacation rental while in Mexico, you'll find lodgings that perfectly fit your needs. Casai is Mexico's newest hospitality offering. Its ready-to-live-in boutique apartments are located in the safest neighborhoods across the country. Enjoy beautifully furnished spaces with a fully-equipped kitchen and premium amenities.
When you stay with us, we want you to feel taken care of. Smart lock technology gives you contactless check-in, and all apartments are deep cleaned according to COVID safety standards. Their 24/7 digital concierge staff is available to address your questions and concerns on the spot and with 24/7 building security, rest assured you're in good hands.
Best non-beach destinations
While Mexico is well-known for its immaculate beaches, there are many safe cities and towns worth visiting.
Mexico City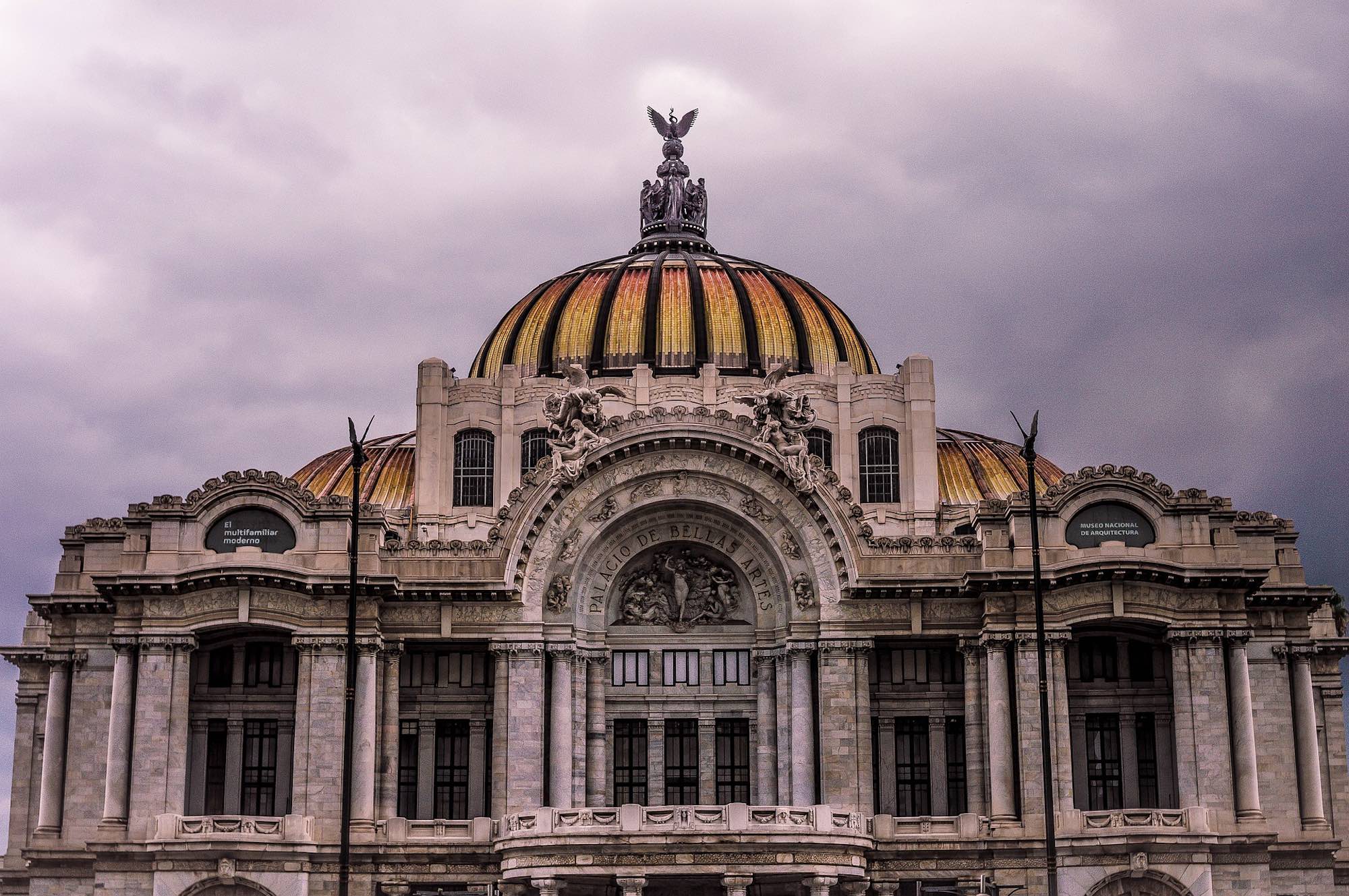 Mexico City offers the sights and sounds of a world-class cosmopolitan city. Classy, artsy, culturally rich, and dynamic are a few ways I would describe it. While it's the nation's capital and the epicenter of the country's political and social life, it offers safe, family-friendly neighborhoods for lodging.
Like with any major city worldwide, we recommend you stick to visiting the main tourist locations. Luckily, there are thousands of options you can choose from depending on your interests.
We recommend Bellas Artes and Zinco Jazz Club for a unique taste of Mexico City's cultural scene. You can also enjoy the outdoors and visit the Bosque de Chapultepec. I recommend having a picnic on the green grass, visiting the local zoo, and touring the myriad of on-site museums, including the Chapultepec Castle.
The National Museum of Art, National Anthropology Museum, and the Templo Mayor Museum will satisfy the intellectual curiosity of museum-goers and history buffs. Don't forget to stop by the Latin American Tower and the Mercado Roma, other Mexico City classics.
Valle de Bravo
Considered the Hamptons of Mexico City, Valle de Bravo is a Pueblo Mágico (magical town) that offers nature lovers some of the best tourist attractions. Just two and a half hours from the nation's capital, it's worth visiting on its own or as a weekend getaway.
Walk through Valle's downtown area and admire the beautiful colonial architecture dating back to sixteenth-century colonial Spain. Sip on a delicious coffee from the Soleado, Cocina del Mundo restaurant, and shop hand-made designs at the local artisan plaza.
Stop by Lake Avandaro and try water skiing, boating, kayaking, or paragliding if you're seeking adventure. Hike to the Mirador La Peña and marvel at the beautiful, panoramic views of the lake. For a more tranquil experience, enjoy a picnic on the shore and watch the sunset across the lake's blue waters.
The Piedra Herradura Monarch Butterfly Sanctuary is perfect for visiting with kids between November and March. At this park, you'll see millions of monarch butterflies hanging from the trees and enjoying the mild wintry weather of Mexico. Take this opportunity to see nature up close.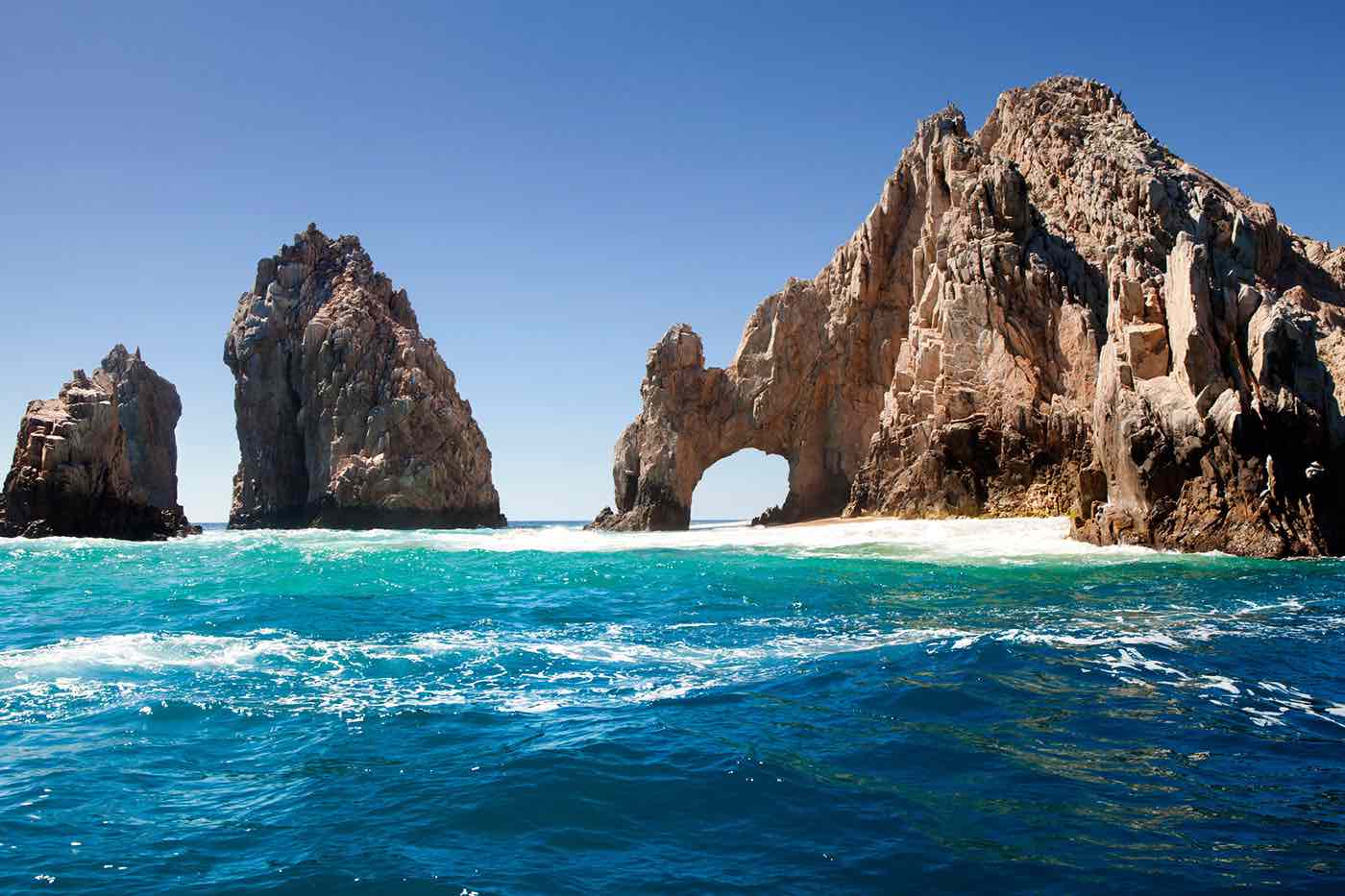 San Miguel de Allende
San Miguel de Allende is primarily an ex-pat community of Canadian, American, and British nationals who have made Mexico their home. In 2008, UNESCO designated it a World Heritage Site for having outstanding universal value.
When you visit this charming colonial city, you're guaranteed to feel like you've stepped out of a time machine. Its beautiful cobblestone streets and eclectic shops add to the European allure of the Church of Saint Michael the Archangel's neo-Gothic architecture.
I recommend visiting the famous Mexican toy museum at Museo La Esquina and the Charco del Ingenio botanical garden if you're traveling with children. Both sites offer activities they'll find entertaining.
Art enthusiasts, rejoice! San Miguel is also notorious for its art scene. Museums and galleries around town like the Fábrica La Aurora and Instituto Allende offer workshops and exhibitions.
Interested in staying in Mexico City or Valle de Bravo? Check out these options:
Beach destinations
Surrounded by the Pacific Ocean to the west and the Gulf of Mexico and the Caribbean Sea to the east, Mexico has more than 9,000 km of coastline. Mexico has hundreds of unique beach locations, and we've narrowed it down to the top five safest places.
Playa del Carmen
If you're looking for a beach destination that combines adventure and relaxation into one, Playa del Carmen is a great choice. It's ideal for entire families or solo travelers like digital nomads.
A trip to Playa wouldn't be the same without sunbathing under the warm Caribbean sun. Tranquil beaches like Xpu-Ha and Akumal allow you to reconnect with yourself, observe the gentle sea currents, and snorkel with marine life. Stop by Playa Mamitas to drink, listen to electro music, and dance for a livelier party scene.
Learn more about the local flora and fauna at the Jungle Place, a wildlife sanctuary for spider monkeys in Quintana Roo. All proceeds go towards rehabilitating these endangered animals, including their medical care, food, and shelter. Head on over to Parque La Ceiba, an eco-friendly park loved by kids and adults to learn more about environmental issues and conservation efforts.
For your adrenaline fix, head over to the Xel-Ha, Xplor/Xplor Fuego parks for adventure bike rides, ziplining through the jungle, and a water park. Swim in a centuries-old cenote or use a raft to paddle through it.
Tulum and Bacalar
The coastal town of Tulum offers a more laid-back beach experience than Playa del Carmen. Tulum and Bacalar, a Pueblo Mágico located two and a half hours away, are the perfect Caribbean vacation combo.
Both locations are known to charm tourists with their colorful culture and emerald greenbeaches. Nature is ever-present in its lagoons, cenotes, and dazzling sunsets over the beach.
Biking through the jungle while exploring the city's wonders and discovering local communities is a must when you're in Tulum. Businesses like Tulum Bike Tours will make this experience fun and safe. If you're traveling with your family, the Dolphinaris Tulum is a great place to interact with dolphins and learn about their ecosystems.
In Bacalar, I suggest booking a sailing tour over the pristine waters of the Bacalar Lagoon. Tours like this give you the ultimate Riviera Mayan experience when you visit the famous Cenote La Bruja, Bird Island, Pirates Channel, and the Lagoon of 7 Colors.
Riviera Nayarit and Puerto Vallarta
Bundled up between the Pacific Ocean and the Western Sierra Madre Mountains, the Riviera Nayarit and Puerto Vallarta are gorgeous Mexican treasures. They offer a backdrop of vivid blue skies, emerald mountains, and abundant vegetation for an unforgettable beach vacation.
While you're in the Riviera Nayarit, head to the Banderas Bay and watch five different whale species and dolphins as they migrate and give birth in pleasant Pacific waters. Golf enthusiasts can enjoy world-class golf courses across the region. If you're a fan of extreme sports, companies like Riviera Nayarit offer tours to zipline through jungle treetops and speed through mountains and dirt roads on ATVs.
Puerto Vallarta is known for its Playa Los Muertos, a trendy beach lined with restaurants and cafés overlooking the ocean. Have breakfast or lunch here, and when you're done, visit the Vallarta Botanical Gardens or the Cuale River Island. In the evening, the malecón boardwalk offers a fantastic view of the Pacific Ocean and live artistic performances.
If you want to stay in the safest neighborhoods of Playa del Carmen, Tulum, or the Riviera Nayarit, choose Casai.
Choosing where to stay in Mexico
When choosing your accommodations, it's essential to know what you're getting. This is particularly true if it's your first time traveling to Mexico. Often, personalized recommendations on the safest neighborhoods and the best places are just the start to a fantastic travel experience.
If you're not sure where to stay during your trip, consider Casai. Their Casai rentals for travelers are located in the safest neighborhoods in town and provide a guest experience similar to top-rated hotels. A perfect blend of luxury, comfort, and locality, you're sure to find accommodations you will enjoy.