With there still being a tremendous amount of uncertainty with regards to lockdown restrictions, or a lack thereof, heading into summer 2021, the domestic holiday – otherwise known as the staycation – is set to continue its peak popularity over the next few months. The return of the staycation as a viable vacationing choice has gone a long way to highlight the best of British holiday spots our island has to offer, not least our selection of beach holidays which are set to be a hugely popular choice this summer.
But why should a British beach holiday be your choice this summer? And where should you go?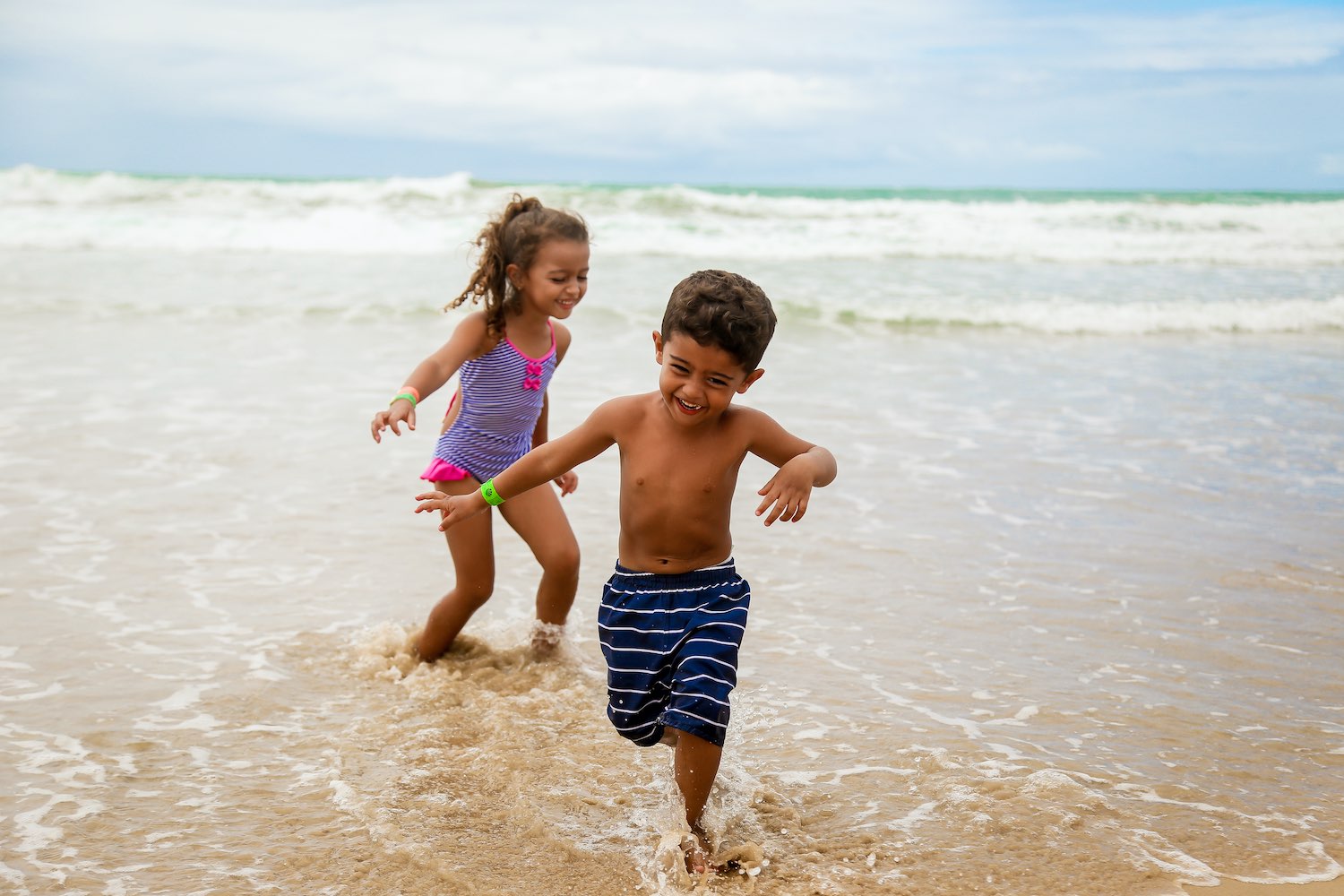 Why should you be taking on a UK beach holiday?
While our beaches have typically been associated more recently with trips of a bygone era, the rise, and indeed necessity, of staycations has caused a resurgence in the appeal of UK beach visits, which in turn has helped to uncover some real hidden gem locations that are undoubtedly worth a visit. Domestic beach holidays allow you to get away on the cheap, with limited travel required and knowledge that you're acting responsibly – and the recent influx of interest in said trips means many of the packages, facilities and settings associated with them have been invested in and improved.
This summer, if we are allowed to get away, it's incredibly important that we do so for the sake of breaking away from the restricted lives we've gotten used to, improving our mental health and starting to enjoy genuine quality time with family and friends as we really being to"live" again. Given that holidays abroad are likely to still be off the cards, a home beach holiday will be the next best alternative, and wider interest in staycations could give our tourist economy the boost it so desperately needs.
Three of the best
So, you know why you should be headed on a UK beach holiday, but where should you be going on one? If you haven't been previously initiated into the UK beach scene, you might be surprised to learn of the true extent and diversity of options available to you, but here are three of the classics to get you started:
• Bournemouth: Bournemouth Beach in Dorset has consistently won awards of being Britain's best beach, with seven miles of golden sands attracting visitors from far and wide. Bournemouth actually benefits from its own microclimate in the UK, affording it some of the finest and warmest weather conditions year-round of anywhere across the British Isles. A typical family-oriented resort location and a sure-fire option for those looking for a traditional seaside getaway.
• Cornwall & Devon: This is a bit of a cheat as a twofer, as both areas are incredibly vast and rich in their coastal offerings. However, Cornwall and Devon go hand in hand as two of the UK's best known beach areas, renowned for their expansive costal beauty, enriching long walks and traditional British cuisine – not to mention some of the best surfing spots for the more active among us. Another family friendly location with an abundance of resorts and accommodation options, and another culturally rich part ofthe UK.
• Brighton: For those looking for something a little livelier, Brighton is the ideal location for those who enjoy a party to go with their trip to the seaside. Hugely popular with younger visitors and therefore a great spot for groups of friends, Brighton's nightlife scene is as highly regarded as its traditional seaside offering, both of which cater extremely well to their respective audiences.
Easy to get to by train
, too, Brighton has remained a very modern choice in a largely dated market.
While none of us know our holiday plans for this summer just yet, a UK beach holiday feels like one you can take on as a safer bet than others. With coastal staycations at the height of their popularity, our home seaside resorts are thriving, so there's never been a better time in recent memory to see our beaches in all their glory.