If you are getting ready for a week of overlanding in Utah, you will need to make sure you are packing the right overlanding gear. Heading out on off-road trails can be a lot of fun and a great way to enjoy the outdoors. However, bringing the wrong stuff with you can turn a pleasant trip into a veritable nightmare. Remember to bring the following.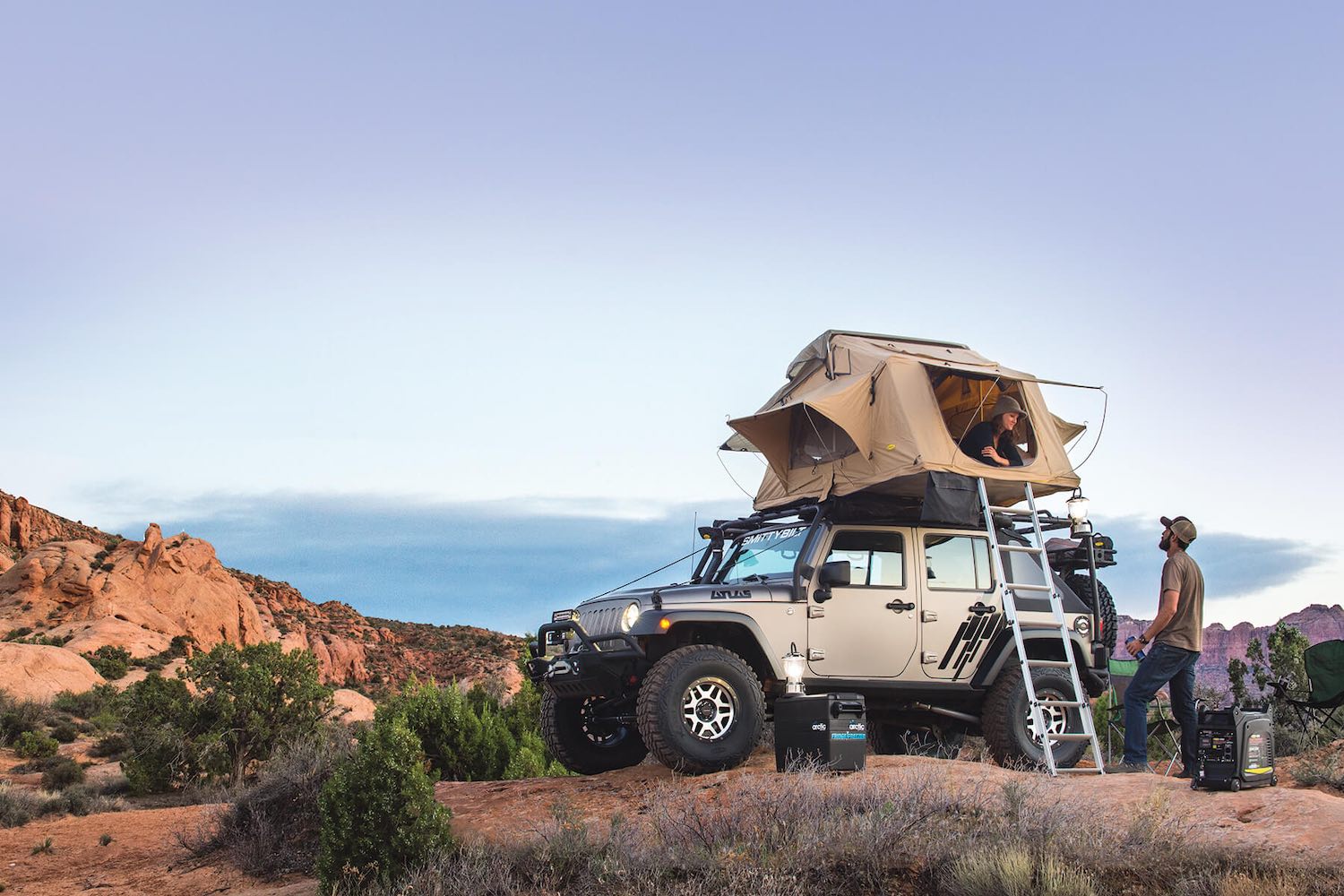 1) The Right Clothes
Clothing is arguably the most important thing to get right for overlanding. A lot of Utah is a semi-arid desert. However, the mountains can be snowy and cold. So, depending on where you are going to be and what time of year, make sure you bring appropriate clothes.
Deserts can get surprisingly cold at night. The trick is to bring layers. Have some light clothes that can handle the heat. However, you should also have layers to add on to deal with chillier temperatures. Don't forget to bring sturdy boots also.
2) Travel Towel/Washcloth
Maintaining your hygiene can help make sure your trip is a pleasant one. You don't necessarily need a shower every day to stay reasonably clean. A good travel washcloth can help you keep your most essential areas clean and smelling nice. With some smart personal care, you can make sure that you won't repulse anyone else staying in your Smittybilt roof top tent.
3) Navigation Gear
It is probably not a surprise that getting lost can turn your overlanding trip into a frustrating mess. A good-quality GPS that can help you find your way even when you are away from cellphone towers is a good idea.
However, you should also bring an old-fashioned map and compass. Technology tools are great 90% of the time. Sometimes you need an analog backup just in case.
4) Spare Tire(s) and Tools
When you are out on the trails, you can run into issues such as flat tires. Unfortunately, you can't just call a tow truck to get you home (well, in some places, you can but it will be expensive). You should bring at least one spare tire and appropriate tools. You don't need to be able to rebuild your engine on the trail. However, you should be equipped sufficiently to perform some emergency repairs in the event of an issue.
5) A Compact Tent
A good night of sleep can be the key to fully enjoying your time overlanding. Bringing a high-quality, compact tent can help you to ensure you get a full night of rest. Roof top tents for jeeps are one of the most popular options for overlanding. It is a simple way to bring your sleeping quarters with you. Plus, the setup is easy because the tent is already anchored in place.
Get Started Today
With the right gear, you can be ready to enjoy your week-long overlanding trip in Utah. The above suggestions are must-have items. Consider getting an overland trailer to help you carry all the stuff you need for the week. This is especially important if you have more than two people per vehicle.