Increasing your online presence will encourage more people to invest in your company.
When a business is struggling to earn customers, it's usually due to them not having an online presence. Safari SEO Sydney notes that if your business can't be easily found when searched on Google, you don't have an online presence.
There are several ways to start increasing traffic and getting more customers, and most of them don't cost money. As you start working towards building a web presence, you'll start getting more customers and maximizing profits.
Keep on reading to learn about 4 effective ways to improve online presence.
1. Build a Professional Website
Building a website is one of the most important and effective things you can do to build a presence online. When running a business, you'll need a place where customers can go to when they'd like to contact you a learn more about your company.
If your business sells products, you can use a website to sell them without having to rely on your physical store. This will allow you to maximize your profits as you'll be able to reach a larger audience. By hiring a web designer, you can get a site that is built to increase sales and brand awareness.
You can also incorporate a blog into your site, giving customers a way to learn about the business. It can also be used as a way to provide free content, allowing you to build trust with customers because they'll be assured that you know what you're doing.
Having a website will be important when you'd like to start advertising or run social media accounts. Your site can be used as the target for your ads, so people will be redirected to it whenever they interact with them.
2. Create Social Media Accounts
There are over 3.2 billion active users on social media, so you must build a presence on it. It's best to use multiple platforms because you can reach a variety of audiences, and running a social media account doesn't cost you anything but time.
Social media and websites can promote each other, especially if your site has a blog. Whenever you make a blog post, you can share it on your social media pages. You can also put widgets on your site that show your latest social media posts.
If you share your blog on your social media, people will be redirected to it when they click on it. When they're directed, there's a good chance that they'll browse other areas of your site.
Every time you share something on your social media, it will be as if you're posting an advertisement. Your company's name and logo will be attached to each post. The best part is that you don't have to pay anything.
As you start building a following on your social media, you'll see that your website traffic is increasing because of the redirecting links. This will allow you to start making more sales and get people interested in your business.
If you want to take full advantage of social media marketing, consider taking an online course with a provider like Monarch to up your skills.
3. Increase Traffic with Advertisements
People typically think of advertisements when wondering how to increase online presence. Advertisements are effective ways to earn more traffic, but you must ensure that you're doing them efficiently.
We live in a digital age, so physical ads don't make as much of an impact like they did in the past. Instead of focusing on billboards and posters, you should take your money to the internet. Your ads will truly shine when you post them on social media.
While your social media pages will already be used for advertising, putting paid ads on social media guarantees that people will see them. Whenever you pay for an ad on social media, your target audience will see it as they're scrolling through their feeds.
Listing ads on social media is much more effective than most strategies because you can choose things like the age group, gender, and location of your target audience.
To further improve online presence, you can use the likes of Google Ads to put your advertisements across the internet. Google's algorithm will choose the websites in which your ads will be shown based on performance. This prevents you from wasting money on ads that no one is looking at. As if you're creating an ad for blaux portable air conditioner, you must make sure it is reaching the right customers.
4.SEO optimization
Search engine promotion is a great opportunity to present your business online to potential clients.
SEO is used by small and medium-sized businesses, since this way it is possible to attract buyers and spend a relatively small amount at the same time and still get good ROI. Websites that happen to be on the top of the search results get huge brand awareness and sales.
SEO goals are often inextricably linked to branding. Yes, traditionally search engine promotion is used to increase traffic, sales and profits. But SEO also helps with brand present of sites. SEO helps to increased awareness, increased authority, repeat purchases, and loyalty. Therefore, it has a positive impact on online branding, reputation and image of an online business.
Most importantly, search engine optimization in Google or other search engines gives long-term results.
Bonus Tip: Connect with Influencers
Influencers became an important part of building an online presence with the rise of social media in the forms of YouTube, Instagram, Facebook, etc.
Connecting with influencers is essentially advertising your business, but it allows you to narrow down who you'd like to see your ads. Instead of paying for an ad to be shown to a plethora of people, you can connect with an influencer to advertise your product to their audience.
This is commonly done when a business is in the same industry as a certain influencer. For example, a fitness clothing brand would connect with an influencer that typically posts fitness-related content.
In most cases, influencers will advertise your product if you give them free products. With Tiktok and Twitch now becoming a thing, you can become an influencer if you buy twitch followers or Tiktok. This is great for startup businesses that are trying to save as much money as possible.
Start Building a Web Presence Today
Your online presence will greatly impact how well your business performs because long gone are the days of putting up a billboard and hoping people stop by.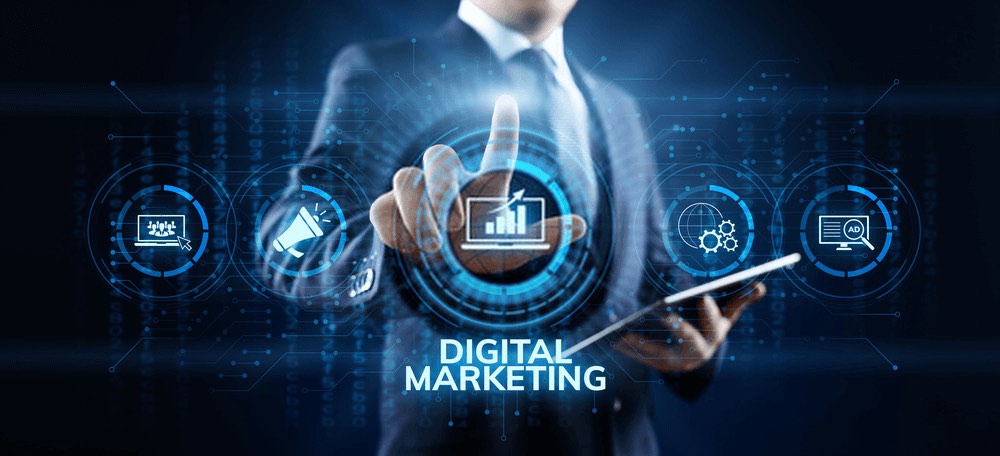 For anyone looking to build their web presence, we encourage you to start by creating a website and social media pages for your business. From there, you can start looking into paid advertisements and networking with others in the same industry.
Browse our articles if you'd like to learn more about business-related topics.