When business owners face litigation, they need to hire a commercial lawyer to help them through the process. Going through a lawsuit is never easy, no matter the reasons. Finding an appropriate business lawyer sometimes seems like a daunting task. Thankfully, there are some criteria business owners can use to make the process easier and less stressful.
Going Without Legal Representation Is Irresponsible
Yes, everyone has the right to pursue legal matters without the aid of a lawyer. Pursuing court matters without getting legal help will often lead to adverse outcomes. Having Legal and Regulatory Compliance is key. Effective risk management programs involve understanding a combination of legal and compliance obligations, internal and third-parties policies, and day-to-day operations. Those who need help finding a business lawyer should continue reading.
Tips for Finding the Right Business Lawyer
Multiple steps are involved in finding a business lawyer to represent a company's best interests during litigation. Taking the following steps helps to ensure a business owner's rights receive protection and they have legal guidance to go through the process of filing or defending a lawsuit.
• First, a business owner needs to determine why they need a commercial lawyer. Many business owners keep a lawyer on retainer to help them with the numerous legal issues that may arise in the course of ownership, including
litigation
.
• Networking is highly beneficial in helping business owners find a lawyer to meet their needs. Talking with other business owners in the local area will assist businesses with gathering names of potential lawyers. A business owner should not stop there. Careful research must be conducted to ensure the business owner learns as much as possible about the services and effectiveness of the lawyer.
• Ideally, owners should schedule a consultation meeting with at least three business lawyers before deciding which one to use. Comparing the services and costs will help owners determine which lawyer will offer the best fit for their needs.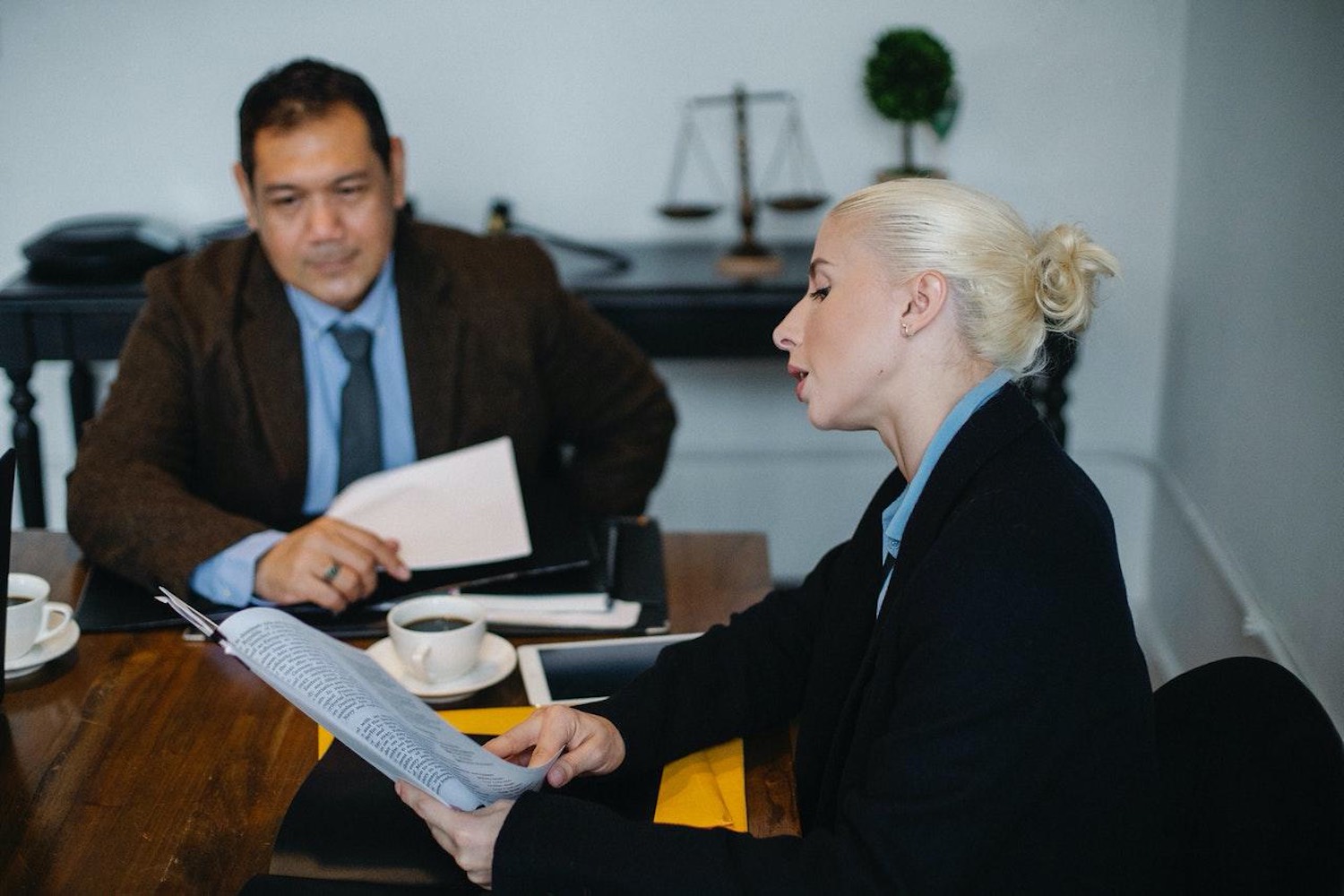 Ask Pertinent Questions of the Lawyer
When meeting for a consultation appointment, individuals need to ensure they come prepared with a list of questions for the lawyer. The following questions should help business owners learn more about the services of the lawyer and what they can expect.
• How long has the lawyer been working with small business owners?
• How many times has the lawyer represented clients in a trial?
• What is the track record of the lawyer?
• Who will be working on their case?
• Are there any conflicts of interest?
• How will the lawyer communicate with the client?
• How will the lawyer address the case?
• What is the fee structure of the lawyer?
Asking these questions will give business owners the information they need for making a sound decision on their legal options. Getting a lawyer involved from the very beginning is critical for helping business owners protect their rights and best interests.
Schedule a Consultation Meeting With a Lawyer
One of the most important steps in finding the right business lawyer is scheduling a consultation appointment. Some lawyers offer free consultation appointments to help individuals learn about the services they provide.
Hiring a lawyer ensures a business owner receives the legal guidance necessary for handling their litigation needs. Going through litigation without legal help can become troublesome and lead to unfair outcomes. As soon as a litigation issue arises, it is wise for business owners to get a lawyer involved immediately.