Ridesharing services are growing rapidly all around the world. In fact, according to Statista, Uber alone has a user base of over 130 million worldwide. Rideshare services have become the primary mode of transportation for many. It is convenient and easy to use. However, there is one problem with rideshare services. According to a recent study, there has been a 3% increase in fatal car accidents in the US since the introduction of rideshare services. It is becoming more and more unsafe to use rideshare apps. Even though there are laws in place to make rideshare services safe, accidents are on the rise. Luckily, you can mitigate the consequences of rideshare accidents through personal injury law. With the help of rideshare accident attorneys, victims can recover the losses they incurred as a result of the accident.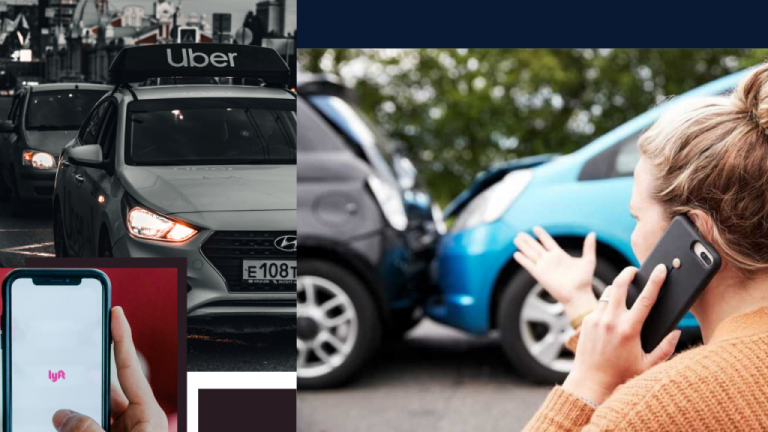 Benefits of Hiring a Lawyer
Yes, you can file a case without hiring a lawyer, but it is not recommended. Insurance companies will not agree to settle without a fight. They will try their best not to compensate you. Only a lawyer can protect you from devious insurance companies. Following are some of the benefits that make hiring a lawyer a necessity:
● Determining Liability
● Collecting Evidence
● Calculating Losses
● Negotiating with insurance companies
● Representation in Court
Determining Liability
Some cases have clear liability, and some cases don't. If your case falls intothe second category, then it is your responsibility to determine liability. A lawyer can help determine liability by conducting an investigation, speaking with witnesses, and collecting evidence. An average person who doesn't possess the knowledge or experience necessary to determine liability cannot help you. Only a lawyer can.
Collecting Evidence
Evidence plays a crucial role in winning personal injury cases. The stronger the evidence, the sooner the case will be over. Collecting proper evidence is not an easy task. You need to know what to look for and where to look.
A lawyer can help you with that. For experienced lawyers, your case is not their first rodeo. Rideshare accident attorneys will know how to collect evidence through a proper investigation.
Calculating Losses
In a rideshare accident, the victim will experience many types of losses—both economic and non-economic. When claiming compensation, you must know how much you are claiming. To do that, you need to know how much you have lost.
Calculating economic losses is fairly easy, and anyone who knows basic addition can do that. But calculating non-economic damage requires experience. For that, you will need an experienced rideshare accident lawyer.
Negotiating with the Insurance Company
The first thing the insurance company will do after reviewing your demand letter is reject it. Insurance companies don't want to pay out fair compensation. To acquire the compensation you deserve, you should negotiate with the insurance company.
Negotiating with insurance companies can be worse than the actual accident. But you don't have to go through that painful process if you have a lawyer by your side. Your lawyer will take care of the negotiations and get you just compensation.
Representation in Court
Most cases don't go to court. But that doesn't mean your case won't. Having legal representation when your case does go to court is crucial. You will give the defendant the upper hand if you don't hire a lawyer. The insurance company will take advantage of you if you don't have a lawyer. Lawyers can represent you in court and protect you from insurance companies.
Takeaway
Ridesharing can be convenient, but it can also be unsafe. If you have been a victim of a rideshare accident, hire a lawyer as soon as possible. A lawyer is the only person you should trust in these scenarios. You can rest and recover while the lawyer gets you the compensation you deserve.