Up to five million American seniors suffer physical, mental, and financial abuse every year. Today, elder abuse is a growing yet silent problem that robs the elderly of their dignity, security, and in some instances, their lives. If you have a senior family member, their welfare often depends on caregivers who assist with activities of daily living.
Most of these seniors live their last years in nursing homes where they receive concerted care. However, every so often, cases of nursing home abuse emerge. What do you do when the people entrusted with providing care for your loved one turn to be abusers?
Calling in a nursing license lawyer is the first thing you should do when you notice probable elder abuse cases. Even so, you need to pay attention to specific signs that suggest possible cases of senior abuse. In this article, we discuss when to hire a nursing home abuse lawyer.
Patient Has Poor Hygiene
It's often easy to detect the earliest signs of nursing home abuse by paying attention to the patient. Is the patient or resident suddenly experiencing repeated instances of poor hygiene? If so, then some of the staff may be failing in their duty to provide care.
Most cases of senior abuse start with simple yet deliberate neglect of the senior's physical hygiene. The signs may include the failure to help the seniors in their bathing regime. This may be followed by the failure to wash the senior's clothes and other personal effects such as bedding.
Have you visited your loved ones in a nursing home and noticed that there is apparent neglect in managing their hygiene? Then this could be a sign that your loved one is experiencing neglect. It would be a prudent decision to call in a nursing home abuse lawyer immediately.
Patient Is Malnourished
Most older persons experience a gradual loss of weight as they age. However, there could be patterns of rapid weight loss, which indicate potential malnourishment. The average cost of a private elderly nursing home is around $190 per day in the United States.
This average cost should be able to accord your loved one a comfortable stay in the facility. If the patient seems to be struggling with the sudden loss of weight since joining the nursing home, this could signify abuse.
Most caregivers have the experience required to ensure the provision of quality dietary arrangements for patients. If your loved one's weight loss has become a concern, it could be time to have a sitting with a lawyer. Part of the reason for this situation could be that the patient has suffered harm at the caregivers' hands resulting in poor appetite.
The Resident Seems Withdrawn
Multiple factors explain the reasons why a senior could appear withdrawn. Sometimes, mental issues and emotional imbalances are the reason for the sudden withdrawal. However, in other cases, the apparent behavioral changes could be due to emotional and physical abuse.
If your loved one has seemed to act withdrawn and disinterested in recent times, you could be dealing with elder abuse. Before taking matters into your hands, you could consider the advice of a nursing home abuse lawyer.
The lawyer will be able to follow up on the matter and provide a way forward. You can learn more about this subject here. With a reputable attorney by your side, it will be easy to help your abused senior.
In Case of Physical Injuries
When dealing with a senior in a nursing home, it's important to pay attention to any underlying physical injuries. Over the years, there have been some isolated and some not so isolated cases of physical injuries inflicted on seniors by people entrusted to ensure their safety.
Some common signs of physical injuries include welts, wounds, bruises, and lacerations. In other more severe instances, senior abuse may involve broken bones or head injuries. In case you detect any of these signs, a nursing home abuse lawyer should be the first person you should consult.
Such cases of physical abuse are delicate and may require immediate legal action. If the people entrusted with assisted living for your elderly loved one turn into abusers, it would be timely to consider an attorney's services.
Staff Are Unable to Respond to Your Concerns
In the year 2019, there were 54 million seniors in the United States. Managing such high numbers of seniors may overwhelm the staff in nursing homes at times. Even then, communication is one of the most important aspects when you have an elderly senior in a nursing home.
The caregiver is under obligation to ensure an active response to every query made directly regarding the senior's welfare. You are entitled to constant updates about the senior's welfare, more so on their general status and health.
In case the senior has an underlying health condition, the nursing home should communicate the progress. If the caregivers withhold such information intentionally, you might be justified to call in a nursing home abuse lawyer to guide you on any further steps.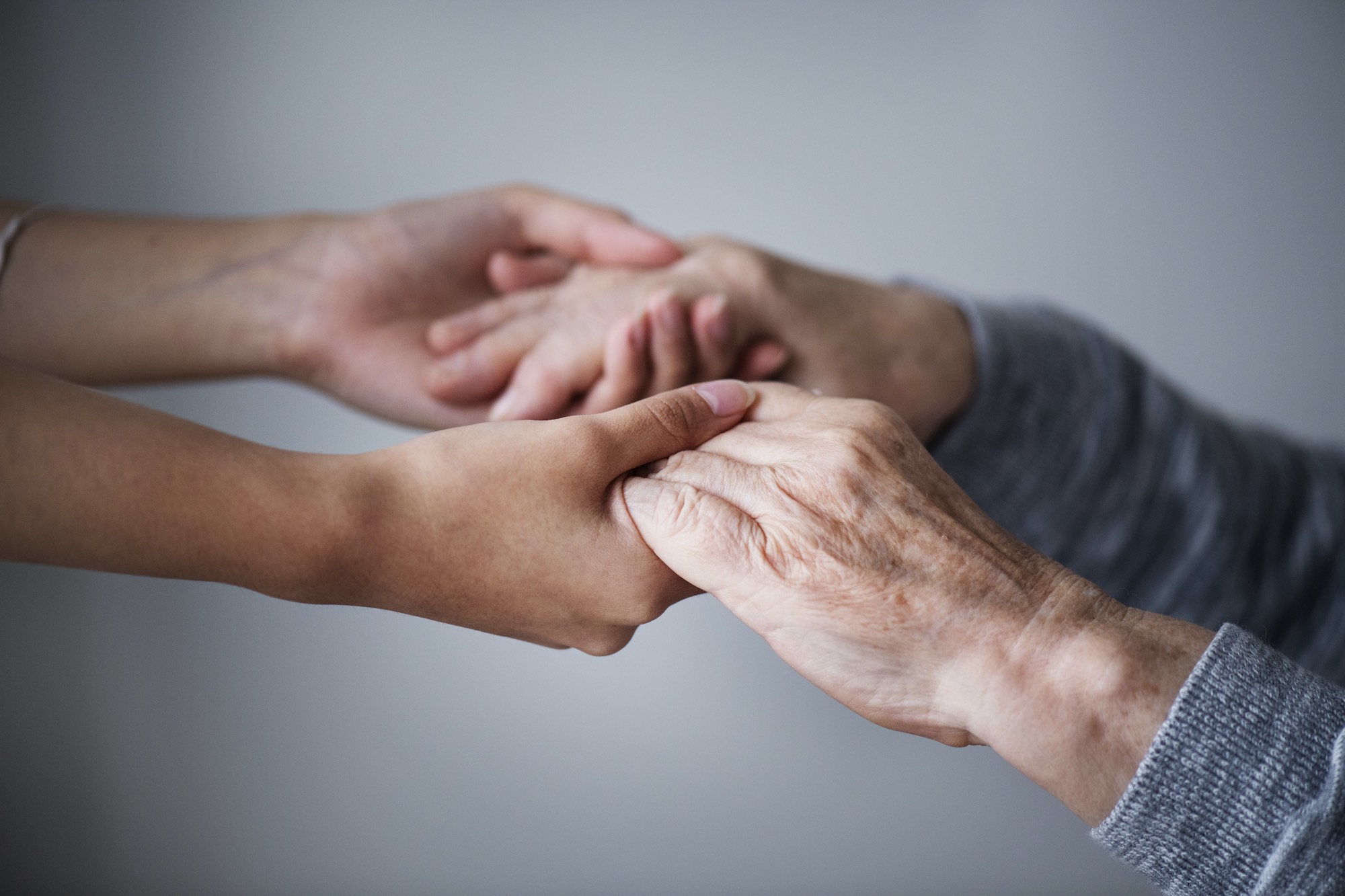 Worsening of Existing Health Issues
Most seniors have underlying health complications that preexist before admission to the nursing home. The motive behind taking such seniors into the nursing home is to ensure they get proper medical support. If the elderly comes on board with existing medical conditions, it's anticipated that the staff has the necessary experience to help them recover.
When the senior's health condition only seems to get worse after admission, then it could point to neglect. Some cases of elderly neglect get serious, leading to hospitalization and even death in extreme cases. In case your loved one's health has constantly deteriorated due to neglect, it could be time to call a lawyer.
The Emergence of Hygiene-Related illnesses
The elderly experience various vulnerabilities as they age. One of the more common vulnerabilities is the risk of contracting illnesses associated with poor hygiene in the facility. In case the home for the elderly has poor sanitation standards, your loved one may end up developing illnesses that can easily turn into severe health complications.
In case your loved one develops illnesses due to poor hygiene, such as skin infections, gastroenteritis, or severe diarrhea, you may need to take action. Consulting a nursing home abuse attorney in such cases could be the first important step. The attorney will then guide you in the process of expediting the case.
Sexual Abuse
Older people are vulnerable to sexual predation. However, you need to pay so much attention to detect such kind of senior abuse. Most of the time, due to underlying cognitive impairment, the resident may not be able to communicate such abuse.
The perpetrators of such abuse may either be the staff working in the facility or fellow residents. Some seniors may feel embarrassed to reveal instances of abuse. However, there could be signs such as damages to their private parts that may suggest elder abuse.
The slightest signs of sexual abuse should elicit immediate legal interventions. Involving a lawyer is especially important in case the perpetrators could be using threats. You should consult a nursing home abuse lawyer as soon as possible in such instances.
Cases of Confinement
Managing seniors can be hectic. The challenge is more so if such seniors have pre-existing mental issues. At times, the nursing home management may use the excuse of mental instability as a basis for the overuse of restraints.
However, unauthorized confinement often borders on abuse. If the confinement is at the peril of the senior's health and wellness, this matter should be escalated to a lawyer. Regardless of underlying mental issues, a senior should not endure the demeaning feeling of excessive confinement.
If those in charge of the seniors have been using restraints to the senior's detriment, you have every right to call in a lawyer. Lawyers have the experience necessary to approach and handle such matters.
Emotional Abuse
Age softens seniors in a way that can expose them to emotional and psychological abuse. Some of the common examples of emotional abuse include ongoing threats from fellow residents. Seniors may also be susceptible to verbal assault.
The problem with emotional abuse is that it may take time for you to detect and address. Other cases such as bullying may cause unfounded fear in the seniors.
Such elders may even plead to go back home. If you realize such trends, it could be time to involve a legal mind for advice and a way forward.
Fight Against Nursing Home Abuse
The mere thought that an elderly loved one could be enduring abuse at the hands of caregivers can be devastating. Considering the gradual rise in the number of seniors, it's important to find a caring and reliable nursing home to watch over your elderly kin. However, even in the most secure settings cases of nursing home abuse still emerge.
When you suspect that your elderly loved one could be subjected to elder neglect, a lawyer can help you seek legal redress. This article presents ten possible instances when calling a nursing home abuse lawyer is recommended. With such legal support, you can seek justice against such perpetrators.
Check out our other articles for more crucial tips and guides.