Since the movie Up in the Air came out, the scene were George Clooney tips Anna Kindrick when she's stuck at the TSA for her big bags. All the guys we know have followed Clooney's advice and started collecting miles and buying efficient lightweight luggage, including us.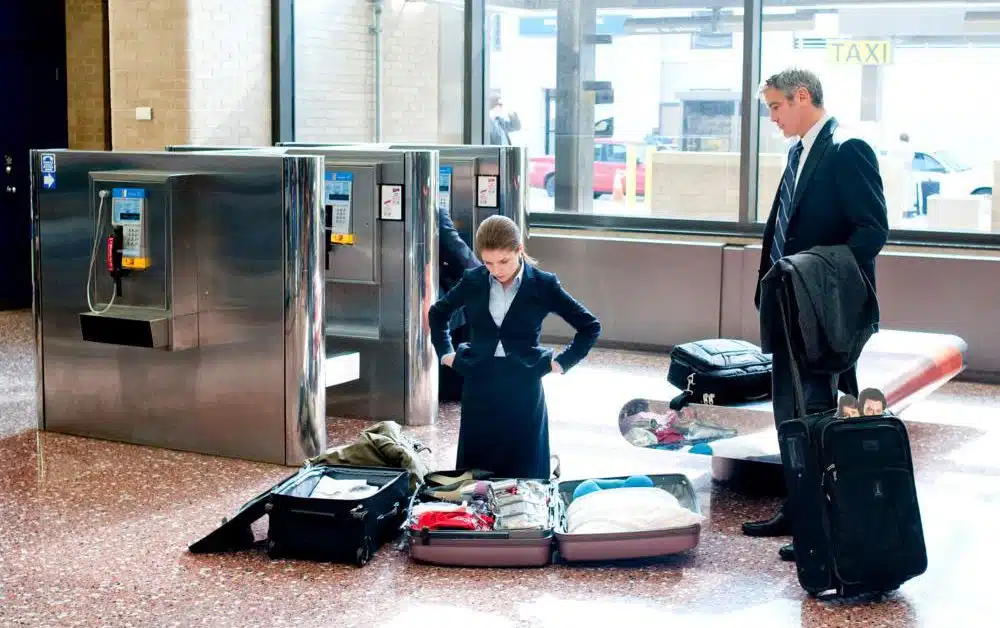 Well we here at ELMENS, speak for the Average Joe, not average George. So, when buying new luggage for ourselves, we leverage lots of factors to be taken into consideration. So, let's go through on our due diligence research on buying the latest tech in luggage.
The NEED
The first thing you need to research when buying luggage is what are your needs exactly? The average Joe travels with his kids or friends, needs durable long-lasting heavy-duty luggage and saves every buck!
So, we do executive travel a few times a year, some for business and some for vacation. Some of our travels are solo and others with the family. So, having a congruent style of luggage is important as well as having a lavish executive look. So, we started looking into specific collection of brands of luggage that fit our portfolio and we found that in the DELSEY Executive Collection.
https://www.instagram.com/p/B28DetQl9XZ/
The BRAND
When one looks for a good brand of luggage, only a few names come up and DELSEY always comes to mind. DELSEY luggage has been in the market for years with excellent international recognition and durability. Their prices are always in the mid-range so the value for product is awesome. They have a large line of luggage that fits everyone so we started focusing on specific personal needs.
We needed a Carryon, a bag for garments and a mid-size to large bag for travels.
The DELSEY Executive Collection Carryon is the perfect luggage companion. It's exactly what George Clooney was talking about. It's versatile, light, fits everywhere, no need to check it in. The DELSEY Executive Collection Carryon features it all with a lightweight durable Ballistic Nylon fabric, resistant to all wear and tear. It has an awesome security feature which is the DELSEY patented SECURITECH zip as well as an integrated TSA accepted lock for extra security.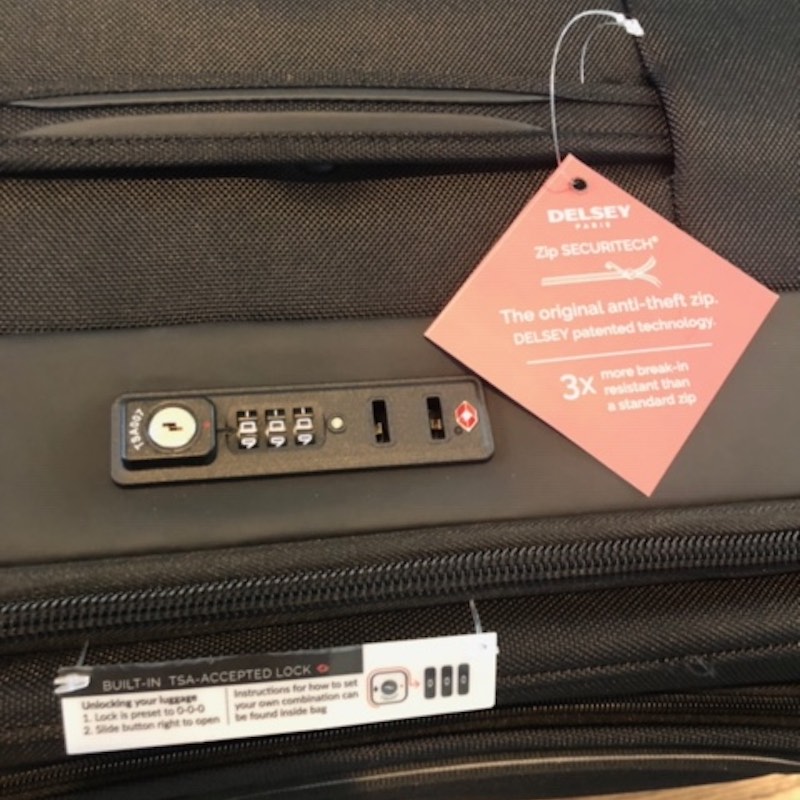 The SPACE
For traveling with families or long business trips, you'll need to pack more stuff. The carryon although is the Ace of them all, won't help here. You'll definitely need more luggage. Even though sometimes during traveling, we use the carryon and let the kids (and wifey) use the bigger luggage. That helps saving space in taxis and checking in luggage if the airlines charge for checked luggage but ofcourse after checking the carry-on luggage size chart. It also allows you to travel with more weight distributed among the different luggage.
For us the ideal luggage size is the 25-27" as most European and some Domestic flights can only handle this size. So, if you're investing some money into luggage, this is the optimum size for economy domestic class. If you need more space, you can just bring more luggage along or as we travel Executive all the time, we got the 29".
The DELSEY Executive Collection Spinner is built to resist dirt, wear, and moisture. It is expandable with 9-10 pockets to store all your packed stuff. It has the security features as the Executive Collection Carryon, keeping all your checked in belongings safe.
The PRICE
DELSEY luggage is always in the mid-range. Very affordable for everyone who travels and at the same time stylish to fit everybody's taste. We prefer Black as it is always chic and goes with any taste or occasion. If you're thinking Executive or want a Luxury look, then Black it is. Black looks professional and just right for us although the luggage is available in all colors!
The SPECIAL NEEDS
Every now and then, you'll have a specific trip or event that you'll need a special needs luggage. And that's where the DELSEY Executive Collection Garment Bag comes in. Most garment bags are too big to be checked in but they're important in keeping that suit well packed to look awesome in for that morning New York Meeting or your best friend's wedding in San Diego. The garment bag is mid-sized with enough space for 2-3 garments and a few shirts and accessories. A practical guy would use one garment bag instead of traveling with both a carryon AND a larger bag.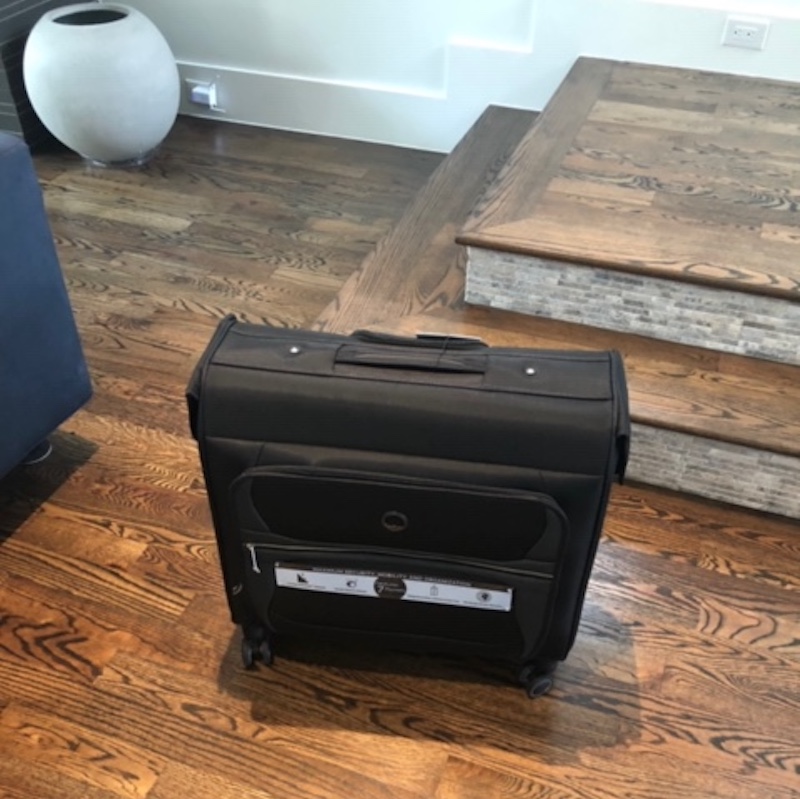 The DELSEY Executive Collection 4-wheel Garment Bag features the same fabric, specs and security. Its maximum dimension is 24.5" make it a must to be checked in, but when you're a traveling Executive and your luggage has the Priority tag, be sure all your garments will arrive in time and ready for the meeting.
Have you tried DELSEY luggage before or thinking of trying them out? Leave your comment in the section below and we'll answer all your questions.