Every promotional plan should include advertising tools that help to promote the brand or product in the market and on the internet, the latter becoming an essential advertising resource that should always be present in every marketing campaign.
The advertising of a brand or business firm must cover various aspects to guarantee its maximum purpose, which is to get into the minds of potential customers in order to make as many purchases as possible.
There are many resources that must be used to achieve these goals, and they have various benefits and effects. All digital strategies that are used, as long as they are applied in the right way, will yield their positive results.
The magic of email marketing
The tools of online advertising are fundamental to underpinning any firm or product, as they not only help to capture the interest of potential customers looking at the relevant web pages and their messages, but also contribute to a significant increase in traffic and sales.
There are many digital marketing resources that can be of great help to promote your business, some more expensive than others, also with different functions, but all very useful, without a doubt. Among them, the sending of mass emails stands out, which offers special advantages.
Email marketing is a very effective strategy with a long tradition in web advertising, in fact it was born, practically with it, with the creation of the Internet. When the 'network of networks' was born, one of the first means of communication that emerged was email, and with it all its benefits in the area of marketing.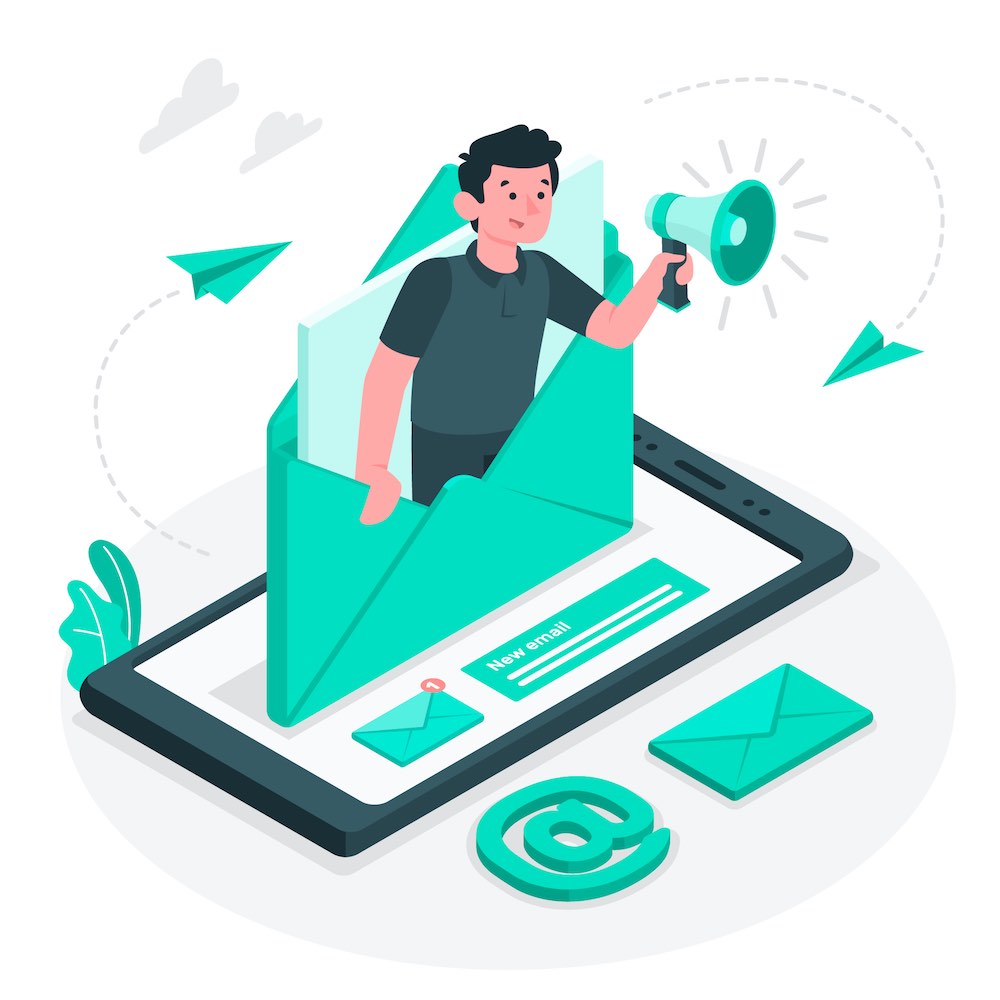 Important facts to know
Everything you can know about email as a communication channel adds up to design successful marketing campaigns. In this sense, it is useful to know what are the main email marketing 20 key statistics that can help you to have a clearer vision of what is the implementation of this resource.
Among these statistics, it is interesting to know that, according to Statista, in 2019 there were 3930 million people using emails and that in the same year 293.6 billion emails were sent.
According to OptinMonster, when the recipient's name is placed in the subject line, the email open rate increases by at least 14%. According to OptinMonster, 47% of email recipients open their emails just because of the subject line, while they estimate that 69% of email recipients send their emails to the spam folder for the same reason: the subject line.
Why email marketing?
There are several reasons why email marketing has remained a popular online promotion resource. Among these, we can mention:
It is a massively accepted communication channel: it is a medium that has been very popular since it was created, as it is not invasive and the recipient can check it whenever he/she wants. In addition, it allows the sending of content of all kinds and of great extension, which is why many prefer it to other means of communication.
It is very economical: the investment required is very minimal, almost nothing. Of course, it all depends on the results you are looking for, because if you want to promote a professional email marketing campaign that yields better results, it is advisable to invest in specialized software to help develop it more efficiently.
Direct communication: emails allow you to reach potential customers directly. It is not like a press advertisement that is addressed to millions of people, but, rather, it works as a channel that unites sender and receiver with a unique email between them, which if handled correctly can foster an excellent relationship.
Segmentation and personalization of messages: with the use of appropriate software, it is possible to develop strategies for audience segmentation and personalization of mailings with messages designed especially for each recipient.
For example, if the product offered is a high-end vehicle, it is advisable to send the corresponding advertising to the right audience, which can be achieved by segmenting the list of recipients in order to select only those who are really interested and have the possibility of buying it.
Possibility of improving strategies: email marketing software allows you to review the corresponding metrics to evaluate the effectiveness of the campaign, in order to correct what needs to be improved and strengthen what is working well. With these software programs you can examine how many emails were opened, how many responded, how many were sent to the spam folder and many more data that are important to determine the behaviour of potential customers.
Great versatility: mass emailing can be used to advertise everything from the sale of goods of all kinds and the provision of various services to the promotion of ideas and political campaigns and the conduct of surveys and opinion polls.
Easy to implement: Email marketing is one of the easiest strategies to use, as it does not require in-depth technical knowledge or extensive experience in digital marketing. Of course, if you need to run a professional campaign and get the best results, it is advisable to seek the support of specialized agencies that analyse the objectives and purposes of the promoted company to choose the best way to develop the corresponding strategy.
Improving the corporate image: when working with email marketing software you have the possibility to create corporate emails, with your own domain, which give a better image of the company and establish a certain authority in the market. There is nothing more impressive than receiving an email that is representative of your company, with your name as the extension.
These and other benefits are part of the long list of benefits offered by email marketing, which make this strategy one of the most used by companies and digital marketing agencies. If you are designing or are about to design your promotional campaign, you should always keep it in mind among the first options to take.
Surely, you already know how emails work, but it is possible that you don't know very well their scope in advertising. Try it, and you will see how you will be able to successfully boost your business. Of course, seek all the professional support you can to guarantee optimal results; you won't regret it.