Moving a business can be expensive, overwhelming, and time-consuming. This is especially true if you're doing this game-changer undertaking during the COVID-19 pandemic. With all the things that need to be relocated along the safety protocols you should follow, the entire process can be very challenging for everyone involved.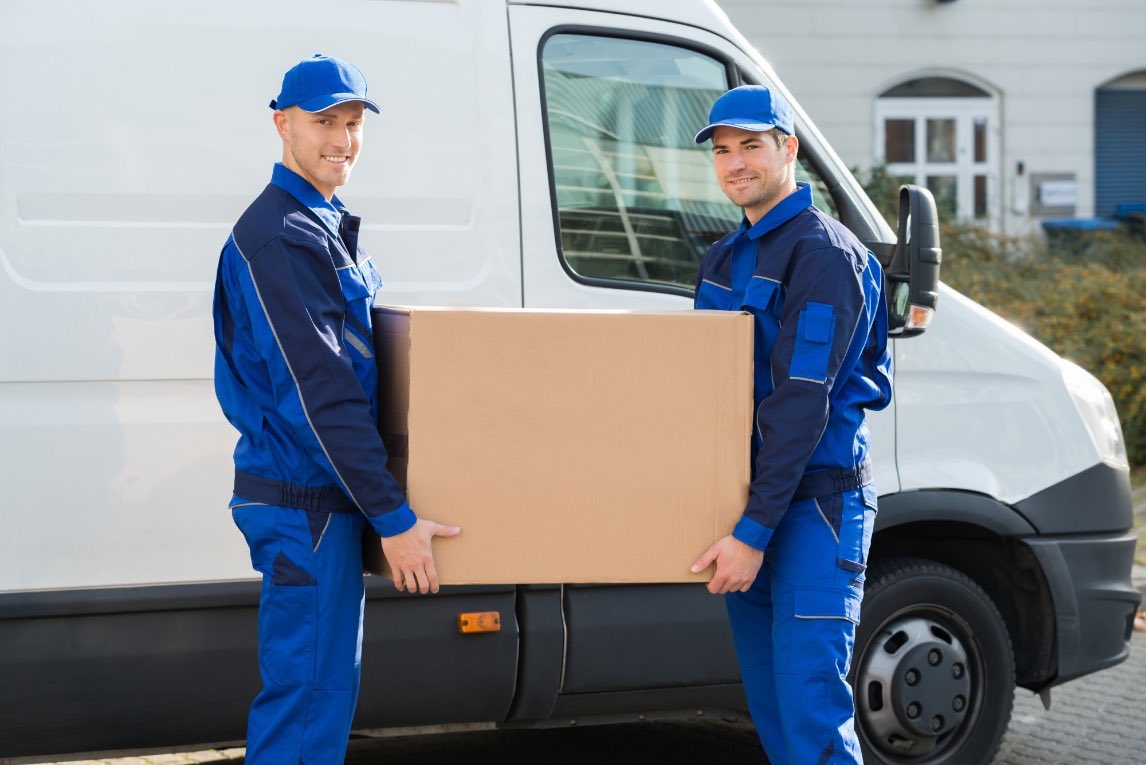 Fortunately, there are plenty of ways to make the transition as seamless as possible despite the risk of coronavirus infection. These can include:
Plan The Relocation Very Well
Whether you believe it or not, moving to a new business location can be difficult nowadays. From wearing a face mask to observing social distancing, you need to follow all the safety measures to ensure your protection and that of your employees.
But to get started with the moving process, it's important to talk to your employees about the relocation and inform them about their expectations. Try to be receptive about their positive and negative reactions and make them understand the benefits of a business relocation.
Once you've discussed the process to your workforce, the next thing to do is to create a moving checklist. You can seek assistance by allowing them to express their sentiments and suggestions about the relocation. When it comes to a business move, having plenty of brains to plan and prepare the move can go a long way in making it much easier and manageable.
Find The Best Moving Company
Executing a business move during the pandemic is never easy. But, with the help of reliable long distance movers, you can ease the transition while keeping everyone safe and healthy. Instead of letting your workforce handle some aspects of the relocation such as packing their own desks, you may entrust the whole job to an experienced moving company.
Generally, most moving service providers have put some safety protocols in place to keep everything as safe as possible. For instance, when you hire their services, you can make sure they follow the best safety measures for your business relocation. These can include wearing of a face mask and gloves, social distancing, frequent sanitization of hands, wearing of protective personal equipment, frequent disinfection of the moving truck, and many more.
Hence, when finding the best moving company, be sure to conduct a background to know its experience and reputation. Also, check the company's website and read their COVID-19 policies. By doing this, you'll get to know your prospective moving service providers and choose the perfect one for your needs.
Get Rid Of Office Items And Equipment You Don't Need
Moving a business relocation may increase your risk of getting exposed to COVID-19. The more items to pack, the more boxes to carry from your old home to the moving truck. To make the process faster, it's best to declutter your old office space and get rid of any office items you no longer need.
By doing this, you're able to help the crew of the best moving company NYC you hired to finish the task as quickly as possible. Not only that but you can also protect everyone, including you and your family from the risk of infection.
Notify Your Customers And Suppliers About The Relocation
Of course, you need to inform your customers and suppliers about the upcoming business move. Without notifying them, your business will soon lose its strong client base. To avoid this from happening, be sure to reach out to them and explain the details of the transition. While it may disrupt the operations of the company, try to assure them that your business is still open to serve its loyal customers.
However, when it comes to informing these important people, you should go online to avoid the spread of COVID-19 infection. Instead of asking your customers and suppliers to visit the office to relay the information, you can call them via their mobile phones or send an email to their respective email addresses.
Also, if you want the rest of the public to know the relocation, you can post an announcement on your website as well as your major social media accounts such as Facebook, Instagram, and many more. By doing these, you can easily connect with your customers, suppliers, and target consumers while following the minimum safety measures.
Provide A Work-From-Home Setup For Some Employees
Many people know that executing a business relocation is full of chaos. With all the moving boxes around the office, your employees may not be able to work properly and productively. Also, with more people getting involved in the process, you also want to protect your employees' well-being by reducing their exposure to other people. This is where providing a work-from-home setup for some of your employees comes into play.
For example, you may allow your accounting and finance department's employees to work from the comfort of their home. Instead of going to the office to deal with the moving chaos, you can ask them to work at home. That way, you can minimize the disruption brought by the relocation and more importantly, protect them from coronavirus. This is certainly one of the best ways to ease the transition despite the pandemic.
The Takeaway
Moving a business in the middle of the pandemic is never easy. But, by following the tips mentioned above, you can make the transition as smooth as possible while keeping everyone safe and healthy.