There are thousands of car gadgets that can make your drive safer and more comfortable. Drivers keen to keep their cars secure and protected might choose to invest in a GPS tracker or high-definition dashcam.
Those with an eye for comfort and cleanliness might prefer a driver's massage chair and vehicle air purifier. The best car gadgets for you depend on your preferences and needs. Still, choosing one can be tricky.
Fortunately, our top picks could help you save time and enjoy the best possible gizmos. Let's get started!
How to Choose the Best Car Gadgets
Daydreaming gets a bad rap, especially considering how useful it can be. If you're not sure what kinds of car gadgets might make your life better, take a moment to ask yourself, "What would improve my driving experience?"
Even the newest and most dependable cars offer room for improvement, and a few must-have car gadgets could be just the upgrade you're looking for. Still, there are a few aspects to consider.
When choosing a new gadget for your car, you'll want to think about the three P's of vehicle widgets:
• Practicality
• Purpose
• Price
For example, a new multimedia dashboard could be a significant upgrade. This item's purpose is clear: Provide entertainment and navigational assistance. As such, it's a practical device that's often well worth the price.
But if your vehicle already has a top-of-the-line multimedia dashboard or infotainment system, this gizmo could be a poor choice. That's why it's an excellent idea to daydream about the ways you might improve your car.
When you take the time to consider your car's weakest features, you're more likely to choose a helpful gadget that improves your driving experience.
Must-Have Car Gadgets Worth Checking Out
Browsing for high-quality car gadgets can be a time-consuming process. To help you spend less time searching, we've compiled our top five must-have car gadgets just below. Your newest vehicle upgrade could be a click away!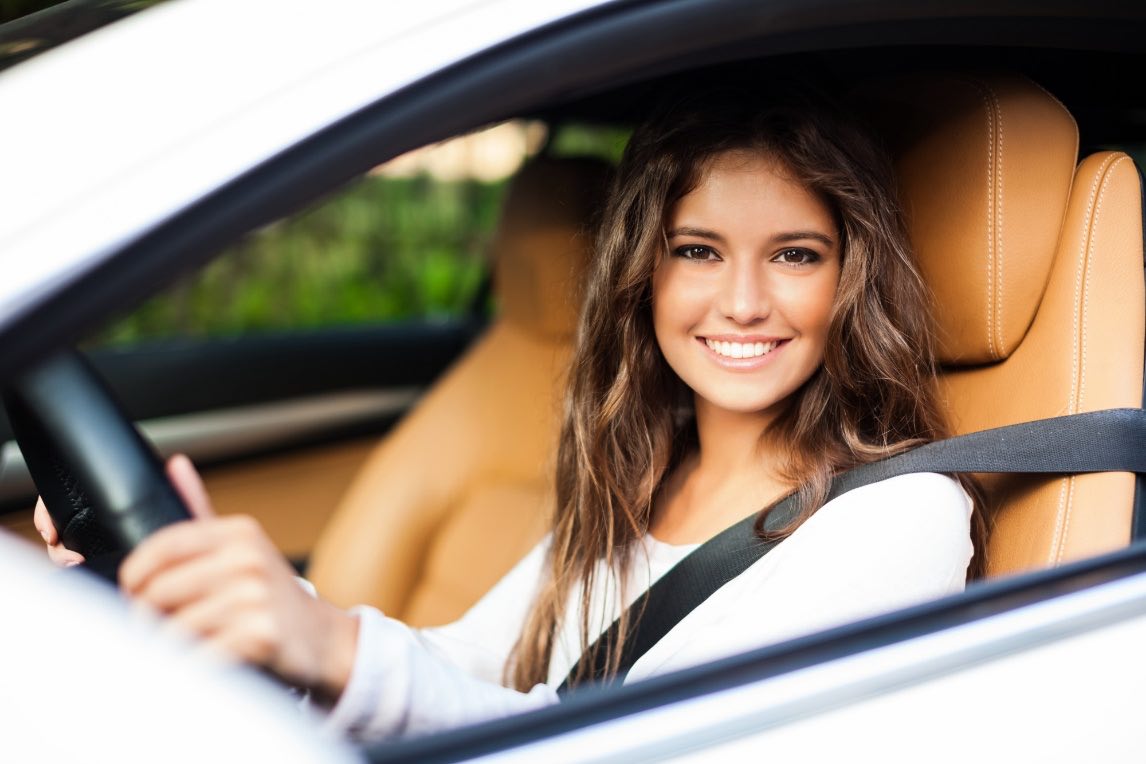 Portable Auto Air Purifier
The scent of a brand-new car doesn't last forever. Body odor, fast food, pets, and many other things can contribute to declining air quality in your vehicle. Poor interior air quality isn't only unpleasant; it could be dangerous.
According to the American Automobile Association, most of us spend about an hour in our cars each day. That equates to just over two weeks.
If your car has mold spores, traces of methane gas, or rotting particles of food inside it, you might be spending weeks each year accidentally making yourself sick. That's why it's an excellent idea to invest in an air purifier.
Overall, a portable vehicle air purifier could be one of the best car interior gadgets you ever own. Say goodbye to stink and hello to fresh air today!
4K Vehicle Dashcam
Let's face it—Life is full of accidents and unexpected emergencies. Sadly, protecting yourself from life's disasters isn't always possible. For example, even the best and most careful drivers can wind up in an auto accident.
Still, a few car gadgets can help support you through the post-accident experience and avoid unfair lawsuits. Dashcams are some of the most valuable safety tools for drivers looking to protect themselves.
These tiny cameras typically fit onto your vehicle's rearview mirror or dashboard. When your car's ignition starts, they begin recording. If another driver causes you to get into an accident, a dashcam will show it.
But cheap dashcams can produce grainy footage that's challenging to view. So for the ultimate liability protection, you may want to choose a high-definition or 4K dashcam.
Anti-Theft GPS Tracker
Car theft is a serious problem that could affect any driver. More than 500,000 cars are stolen each year in the US, and many are never recovered. But with the right car gadget, you could help prevent auto theft.
For example, a car GPS tracker can help you, and local law enforcement agencies locate your stolen car. In the unfortunate event that someone hijacks or steals your vehicle, this tiny device could be a lifesaver.
You can install a tracker along the bottom side of your vehicle, in your glove compartment, or you can place it in your trunk. Be sure to place it somewhere out of sight, or thieves may locate and remove it.
Driver's Massage Chair
Long drives can be exceptionally relaxing and an excellent opportunity to enjoy some car karaoke. But they can also be murder on your spine, butt, thighs, and shoulders.
When you sit for extended periods, the weight of your body presses against your lower half and back. This compression can cause circulation problems and may temporarily inhibit your nervous system.
If your legs have ever fallen asleep while driving, there's a good chance you're going for too long in one position. Still, it isn't always possible to pull over on the side of the road and stretch your muscles.
A driver's massage chair could make a significant difference in your comfort level while making long journeys. These typically contain battery packs to ensure off-grid operation, but some may have USB ports as well.
When choosing a driver's massage chair, be sure to consider your vehicle's seat types. Most portable massagers are designed for standard seats. If your car has bucket seating, you may need to choose a specialized option.
Transparent HUD
If you use a GPS to help you navigate while driving, there's a good chance that you have to look away from the road to reference it. But looking away from the road, even for a second, can result in an accident.
That's why it's crucial to place your navigation system as close to the steering wheel as possible. But smartphone mounts might not always fit on the lip of your vehicle's instrument dashboard.
Fortunately, a transparent HUD (Head-Up Display) can help you stay on the right path without forcing you to look away from the road. These attach to your car dashboard directly behind the steering wheel.
When powered off, a transparent HUD resembles a transparent glass panel. But when activated, these devices can display GPS directions, current weather conditions, and much more!
Upgrade Your Car With These Must-Have Gadgets
With the right car gadgets, you can take on any stretch of road in style and comfort. Still, no two car accessories are precisely alike. Some gizmos are designed to add security to your car, while others improve performance.
To choose the right gadgets for your car, consider your needs and preferences. Whether you're searching for high tech car gadgets or just cool gadgets for your car, you're bound to find something that works for you.
If you enjoyed this article, be sure to check out our related auto articles now!