There's nothing like going on a road trip in a car with a high-quality sound system. Unfortunately, even the expensive models don't always produce good bass. The reason is that car speakers and built-in amps are big and powerful enough to deliver distortion-free bass.
Unless you're buying 6.5 car speakers and replacing your existing audio system, you can't expect good sound quality from your car. That doesn't mean you can't do anything about it, though.
4 Ways To Improve Car Speaker Bass
There are several ways to improve the bass in your car's sound system, and you're about to discover them today.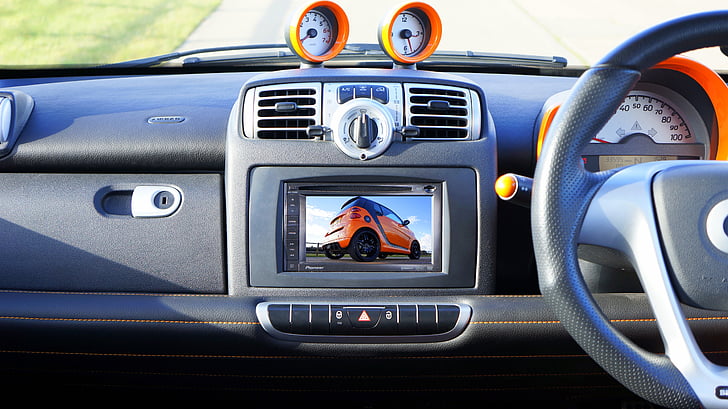 1. Check Your Sound Settings First
Before spending money on any upgrades, you should check if your sound quality settings are properly set. Who knows? A few tweaks might be all you need to get your bass up a notch. In some cars, you'll be able to change the settings through the nobs or sliders. In other models, you will have to access a menu to find them. Check the owner's manual to be sure.
After locating the equalizer menu, adjust the treble, mid, and bass frequencies to your liking. It would be best to listen to music while you make the changes. Do note that there isn't one right way to set the equalizer; it depends on your preferences.
If you specifically want more bass, adjust the levels accordingly. The bass range is between 50 and 60 Hz. Increasing this will strengthen the bass of your car audio. Be careful about adjusting the range far too high, or you'll run the risk of getting distortion at high volume levels.
2. Install a Powered Subwoofer
If tweaking the settings of your car audio doesn't cut it, it's time to get some reinforcement in the form of a subwoofer. A subwoofer is a large speaker designed to reproduce the low-frequency range of bass sounds. However, since subwoofers are often big and bulky, check if you have the space for them first.
If there's none, a good alternative to subwoofers is car speakers. You can switch to an entirely new set of powerful speakers for a better bass range. Should you decide to do this, consider things like ease of installation, sound sensitivity, and frequency response.
3. Tune Your Subs
Your quest for excellent bass quality doesn't end with purchasing a subwoofer. To ensure you get the frequencies right, remember to tune your device. Here's how you can do that:
● Set your speaker level. First, remove the distortion. Play some music and turn the volume up until the sound gets distorted. Take note of what volume level the distortion takes place.
● Lower the low-pass filter until you can no longer hear mid to high frequencies from the subwoofer.
● Enable the bass boost of your amplifier if it has one. If your audio system has any other amps, they need to be tuned separately.
When choosing a subwoofer amp specifically for better bass, take into account the rest of your sound system. This way, you don't really overpower it. In general, you should look for an amp with an RMS output rating that matches or slightly goes above the rating of your sub.
Where To Install Your Subwoofer
Where you place your subwoofers matter significantly, as putting them in the wrong position can downgrade your audio experience. The rear seat is one of the best spots to place a subwoofer. There, you can be sure of superb bass production and better sound distribution. Another excellent spot for your sub is the front of your car in an inverted position.
4. Amp Your Speaker
An amplifier is another helpful upgrade if you're looking to boost your car audio's bass and overall sound quality. Cars have built-in amps that power the speakers. However, they are way less powerful than the aftermarket equipment.
If you're adding a subwoofer, you will most likely need an amp. You can run a sub without it, but you'll notice a big difference if you use one. Amps work great at reducing distortion even when you crank up the volume. With less distortion and louder sound, you'd be able to hear the bass in your music a lot clearer.
Another reason why amps can help boost bass is that they deliver more power. Here's the thing. Regardless of how big your speakers are, you can only achieve the best sound quality by adding power.
With an aftermarket amp, you get clean power that corresponds to higher sound quality. When shopping for subwoofer amps, it's helpful to do some research first. Generally, the best amp for car audio is a mono, one-channel amp designed for use with subwoofers.
Conclusion
Improving the sound quality of your car audio is possible with some changes in the settings and a few upgrades. To increase the bass quality, it would be best to install a subwoofer with an amp that supports it. Make sure you place the sub in a strategic location for the best outcome.