Are you ready for a road trip? If so, you're not alone.
After all, now that summer is in full swing and outdoor temperatures continue to get hotter, there's nothing better than taking a vacation on a motorcycle.
When hitting the road with your riding partner, it's important to know the best tips for riding on the back of a motorcycle as you explore the highways of America.
This article takes a look at being a first-time passenger on a motorcycle you can enjoy a safe journey. Keep reading to learn everything you'll need to know about what to wear and how to stay as safe as possible.
Learn How to Hang On
When it comes to being a good passenger, it's important to understand how to hang on. Keep in mind that you should avoid wrapping your arms around the rider. After all, this puts weight on them, making it more difficult to control the bike.
Holding onto your driver might seem romantic, but it's far better to hold the grab handles or on the tank between your legs.
Don't Fight Curves In the Road
One of the most important aspects of being a passenger is understanding how to deal with curves in the road. The key is to resist the urge to fight the turns.
Allow your body to remain neutral and simple flow with the bike. This means not leaning into the turn but not fighting it either.
It can take some practice getting comfortable, especially on extremely curvy roads, but you're going to need to learn to trust the motion of the bike and trust your driver.
Wear a Helmet
Never climb on the back of a motorcycle without a helmet. This is the primary safety rule of being a good passenger.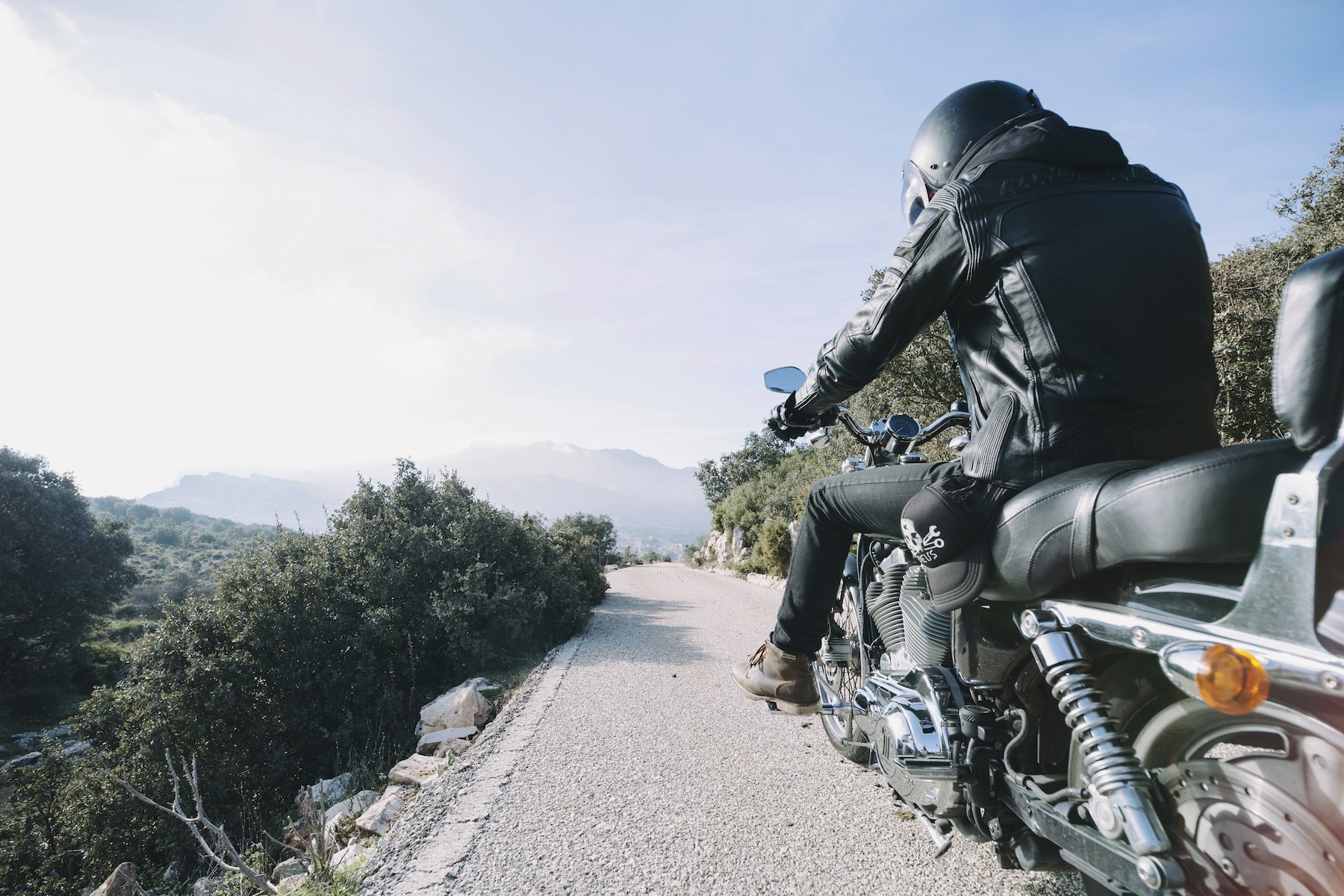 A good helmet is the most essential piece of motorcycle gear and is important whether you're a first-time passenger on a motorized bike or a seasoned rider.
Be sure to invest in a quality helmet that's comfortable and allows you to effectively communicate with the driver while you're on the open road.
Wear a Leather Riding Jacket
It's also a good idea to invest in a quality leather riding jacket. A leather jacket will keep you warm in cool weather and will help protect your body from road rash in case you end up on the pavement in the event of an accident.
Be sure to buy the best leather jacket to ensure superior protection while riding.
Always Keep Your Feet On the Footrests
Footrests are there for a reason. You might be tempted to stick your feet out in the wind, but the best way to remain safe and comfortable is to keep your foot on the footpegs whenever the bike is moving.
Safety Tips for Riding On the Back of a Motorcycle
There's no denying that the summer months are the best time of year to explore the country on vacation. Fortunately, these tips for riding on the back of a motorcycle will help make this year's road trip the best.
Please continue exploring the contents of this blog to discover more great lifestyle tips and advice.