The world's favorite family board game maker is  bringing you the FRIENDS edition of MONOPOLY.
MONOPOLY FRIENDS Edition
Named after the world famous (and our favorite) all time TV show, FRIENDS. The game lets you choose your favorite exclusive character token.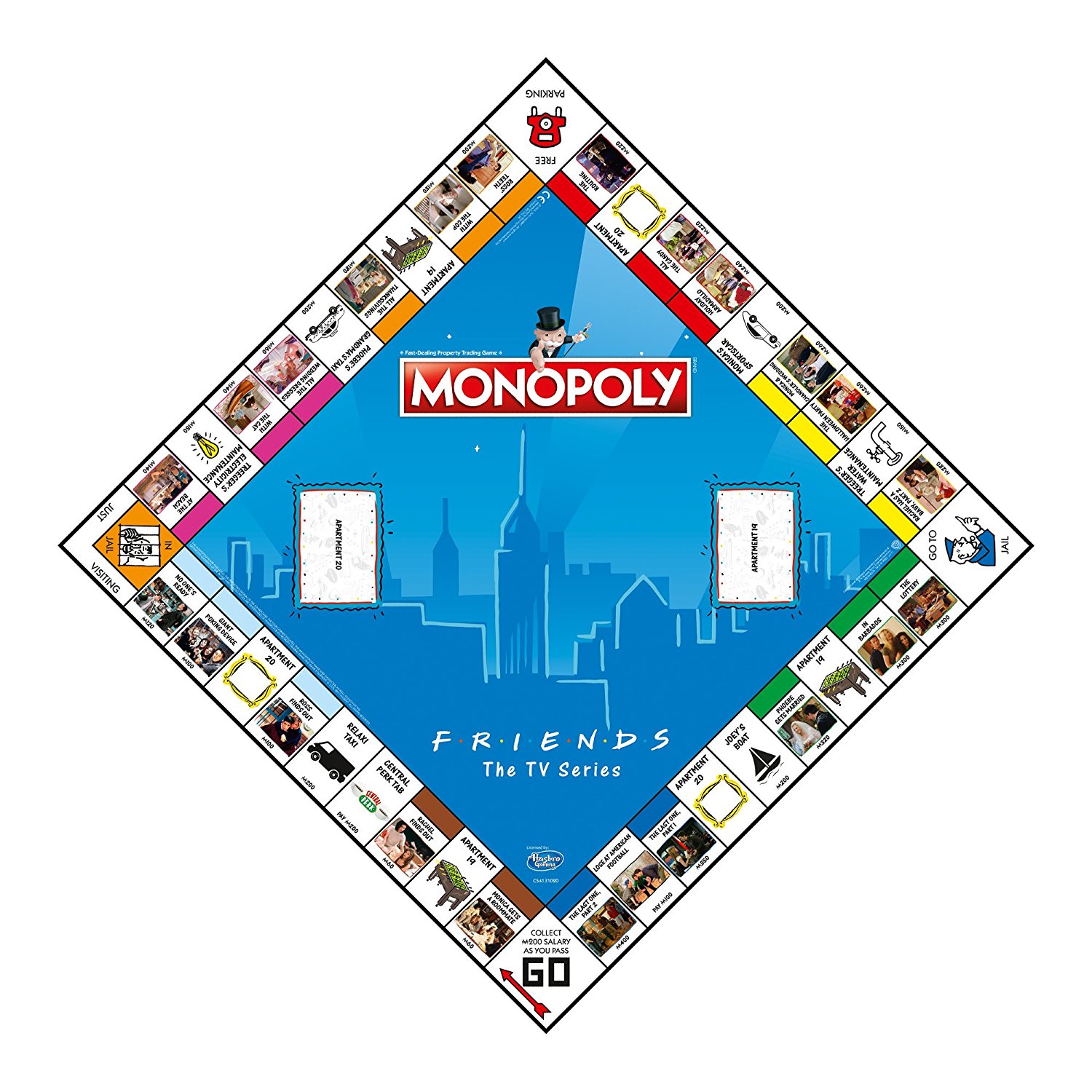 The awesome game (which we are waiting to receive) makes you tour your favorite moments and accumulate fortunes, but watch out for taxes, jail and bankruptcy.
Advance to Ross' Teeth, All the Thanksgivings, Phoebe Gets Married – will you owe rent or reap the rewards? The game will make your weekends rejoice with Nostalgia.
Sentences in the game include: "Invest in Central Perk sofas" and "coffee mugs" and "trade your way to success". Even the tokens are characters' inspired with Rachel bags, Monica's chef hat, Phoebe's guitar, Joey's pizza and Ross's dinosaurs!
The Fast-Dealing Property Trading Game is fun for the whole family and FRIENDS!