In celebration of the forth of May also know as MAY THE 4TH BE WITH YOU. The app store is hosting ten IOS Apps that have gone free.
 The Apps range form arcade to strategy to effects themed apps. Download them now before they are priced again!
Remember we posted before the official Star Wars app here but these are different apps with the franchise.
Here is a list of apps that have gone free:
Star Wars™: Commander – Worlds in Conflict by Disney
https://appsto.re/us/qYZIY.i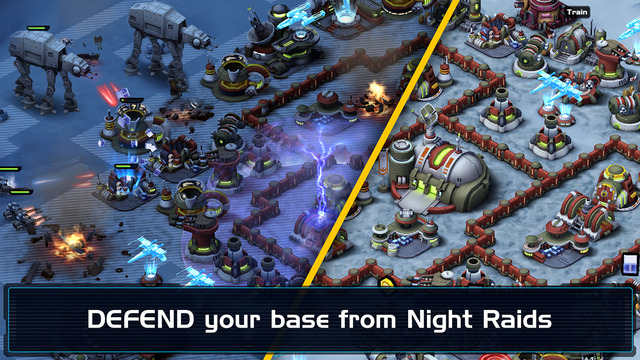 Battle with or against iconic characters like Darth Vader, Luke Skywalker, Han Solo, and Princess Leia, and utilize or destroy units like AT-ATs, Speeder Bikes, Wookiee Warriors, and Stormtroopers. Join millions around the globe to play in this epic combat strategy game. Commander, the fate of the galaxy is in your hands!
Star Wars™: Galaxy of Heroes by Electronic Arts
https://appsto.re/us/w-A52.i
Collect your favorite Star Wars characters, like Luke Skywalker, Han Solo, Darth Vader, and more, from every era – then conquer your opponents in epic, RPG-style combat. Build mighty teams and craft the best strategy to win battles across iconic locations to become the most legendary hologamer in the galaxy. Join a Guild to team up with friends and lead Raids to take down powerful bosses. You can also unlock new characters like Rey and Kylo Ren from Star Wars™: The Force Awakens™ and put them on your team!
Star Wars™: Uprising by Kabam
https://appsto.re/us/R1x82.i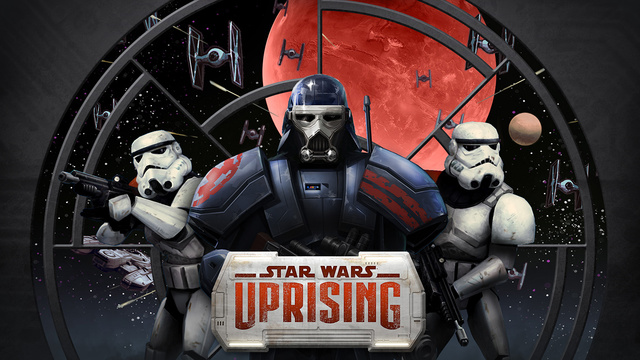 Seek The Force and wield its power to lead The Uprising! Join millions of players worldwide in a brand new fight against the Empire. Engage in massive Sector Battles to dictate the expansion of in-game content, create your own powerful character and crew, and play real-time co-op with friends.
Action Movie FX by Bad Robot Interactive
https://appsto.re/us/LmNkD.i
ACTION MOVIE FX lets you add Hollywood FX to iPhone and iPad movies that YOU shoot! And now you can use Apple Watch with Action Movie FX to direct and STAR in your own films!
Star Wars®: Knights of the Old Republic™ by Aspyr Media, Inc.
https://appsto.re/us/uyCCK.i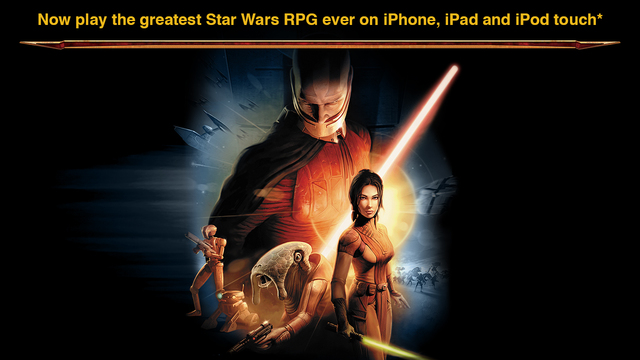 It is four thousand years before the Galactic Empire and hundreds of Jedi Knights have fallen in battle against the ruthless Sith. You are the last hope of the Jedi Order. Can you master the awesome power of the Force on your quest to save the Republic? Or will you fall to the lure of the dark side? Hero or villain, savior or conqueror… you alone will determine the destiny of the entire galaxy!
Disney Infinity: Toy Box 3.0 by Disney
https://appsto.re/us/4MqB5.i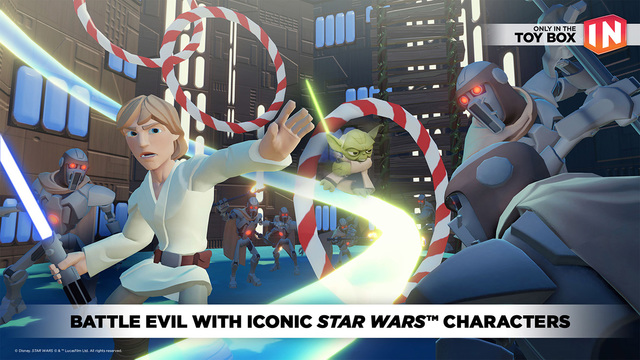 Imagine a wide-open world of possibilities where all the characters, vehicles and settings you've collected can come together in whatever way you want them to. Create your own game universe where you can make anything happen. Mix, match and mash-up Star Wars™, MARVEL, Disney and Disney•Pixar characters together in one place!
Star Wars™ Pinball 4 by ZEN Studios Ltd.
https://appsto.re/us/HLbDJ.i
Set in a galaxy far, far away, Star Wars Pinball lets you interact with the most iconic characters, and relive the greatest moments of the Star Wars universe mixed with exciting pinball action! Star Wars Episode V: The Empire Strikes Back, Star Wars Episode IV: Return of the Jedi, Darth Vader, Starfighter Assault, Star Wars: The Clone Wars, and Boba Fett.
STAR WARS™: FORCE COLLECTION by KONAMI
https://appsto.re/us/L-Q-I.i
Collect over 400 character cards and vehicles including Darth Vader and Luke Skywalker. Create your own unique battle formations. Each card has its own combination of card skill, attack range, and force attribution. Create a deck which makes these cards exert their true power! Battle with other players and prove your strength!
LEGO® Star Wars™: The Complete Saga by Warner Bros.
https://appsto.re/us/Q14wR.i
Experience the entire collection that combines the original LEGO Star Wars: The Video Game and the sequel LEGO Star Wars II: The Original Trilogy for hours of epic Star Wars content and fun gameplay all from your iOS device! Begin your adventure in Star Wars: Episode I The Phantom Menace and journey through all six episodes in the whimsical style and humor of LEGO. May the bricks be with you!
Star Wars™: Card Trader by The Topps Company, Inc.
https://appsto.re/us/u0QB4.i
These are the cards you're looking for… Relive all the galactic adventures of almost 40 years of Star Wars with the first ever Star Wars digital card trading experience!
From the rise of Darth Vader and the adventures of Luke Skywalker, all the way to the excitement of Star Wars: The Force Awakens™, this is your ultimate Star Wars fix.
Have more apps to contribute? Leave in the comment section below…..