Optimus Prime was found at a wedding back in October stealing the bride away from her groom at Florida Transformers wedding.
Autobot Wedding Transformers in Florida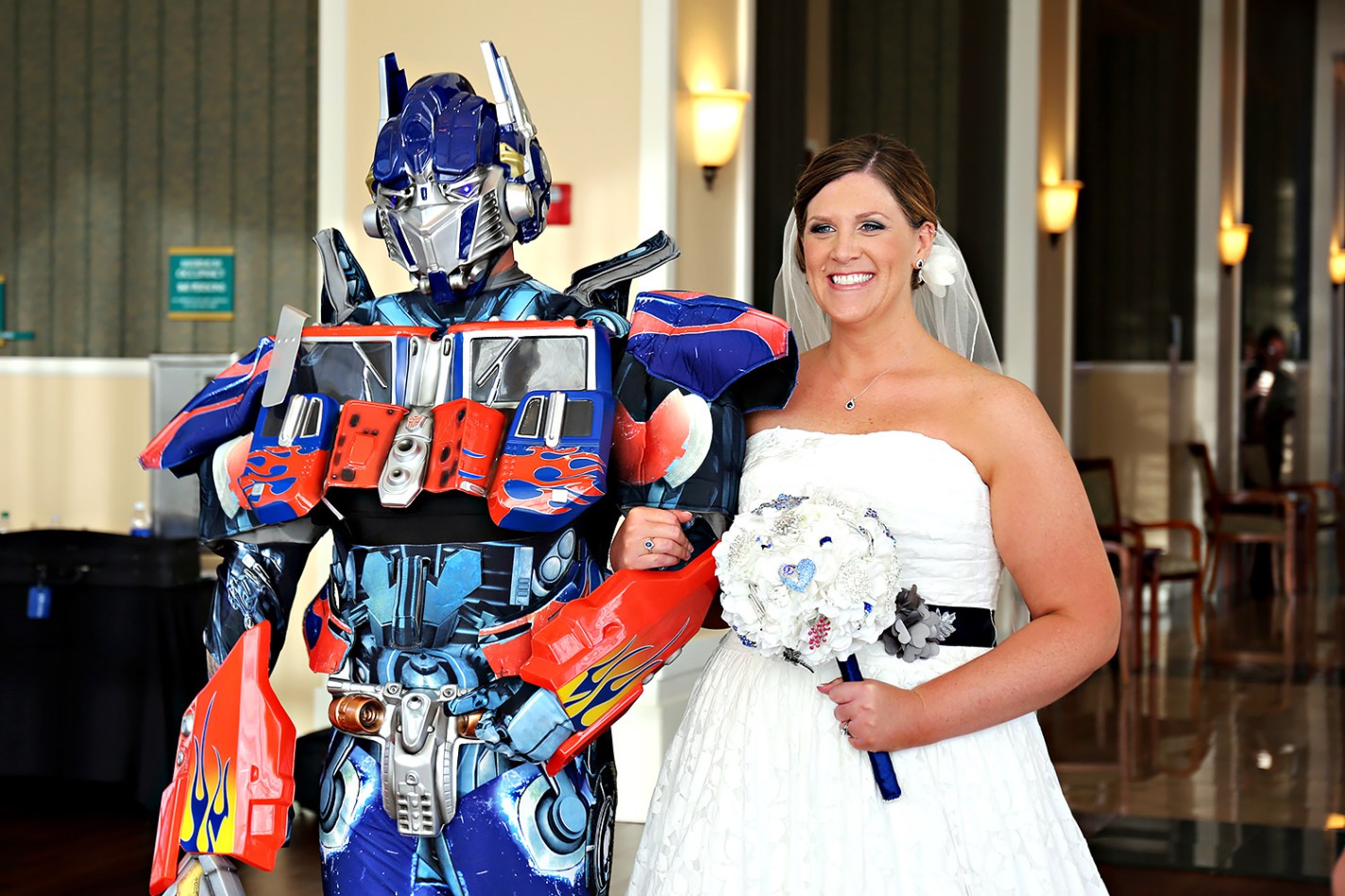 In the pictures below you can see Optimus walking down the aisle and having the first dance.
These pictures were taken back in October at a wedding in Orlando, Florida.