Construction projects would turn out disastrous if there was no person to coordinate, budget, and supervise the utilization of resources.
The CM is also known as a site manager, general contractor, or project manager. It's a desirable occupation because of the high median pay and good job outlooks and most importantly, there's a huge demand for construction managers nowadays. Find out all about construction managers: what they do; where they work; and more.
Construction Manager Job Description
The construction manager will get involved in the project at the early stages. That's because they have to take it from infancy to completion. They might help out the client in selecting subcontractors, architects, and structural engineers.
Construction managers have direct experience working as building specialists or as supervisors before attaining the expertise to manage teams and large resources. Over time they develop professional knowledge in plumbing, electrical, carpentry, and other related fields.
Construction managers VS. Project managers
Project managers are not limited in scope like construction managers. They also oversee design, procurement, transportation, budgets, schedules, and more. The PM might have more authority and outrank the CM. For a more detailed comparison, check out this link.
Goals of a Construction Manager
Not only do they ensure that things run smoothly, but they are also constantly looking for ways to increase efficiency & reduce bottlenecks around the site. Making workers more productive is another important goal.
In their day-to-day work, construction managers are assisted by several technologies such as planning & management software mainly to allocate time & resources to various activities. They also utilize cost estimator software.
Types of Projects Handled by Construction Managers
Projects can range from large to small. They include the construction of banks, hotels, malls, bridges, warehouses, power plants, factories, dams, tunnels, roads,  etc.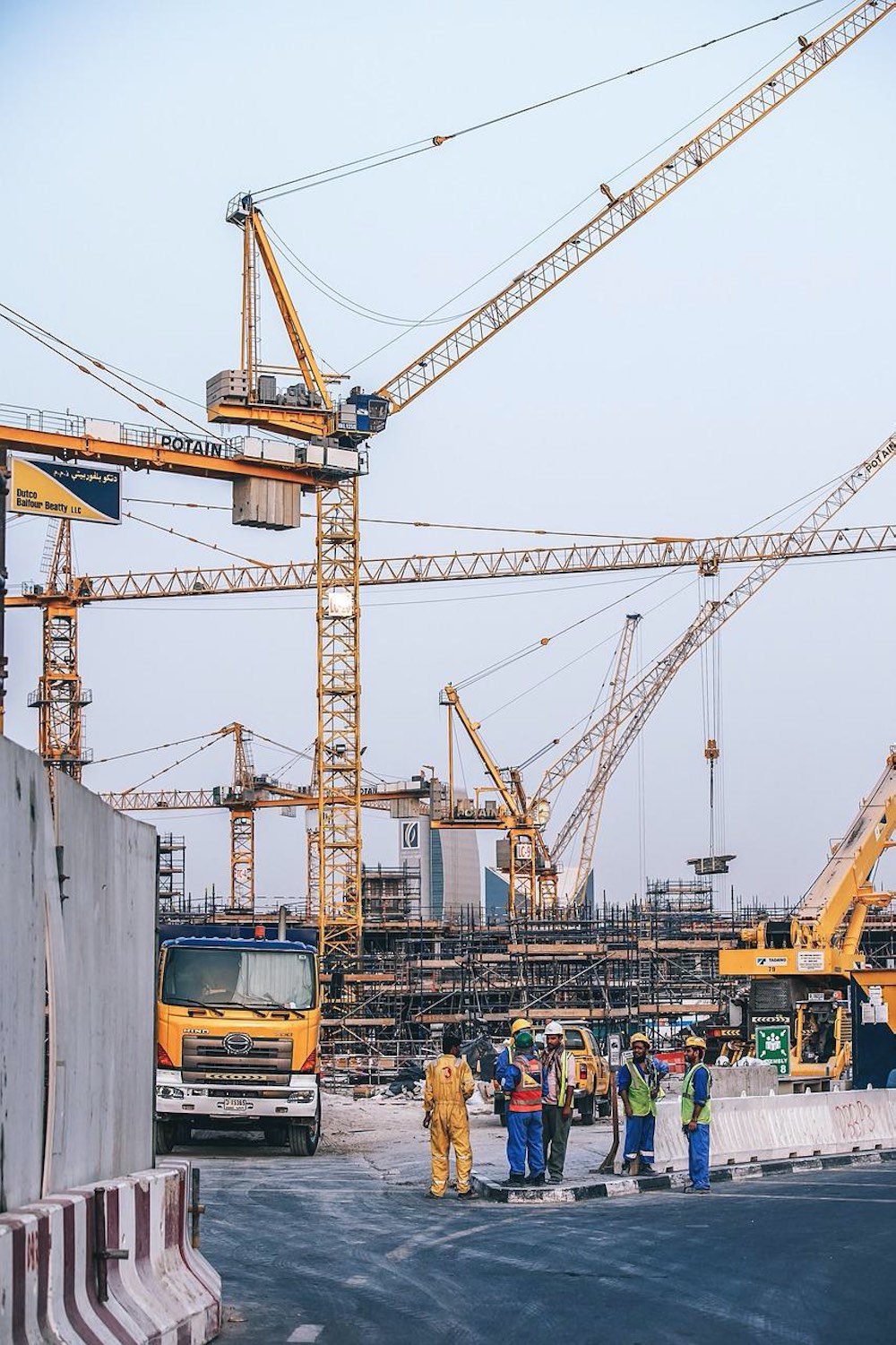 Construction Manager Job Duties
Construction managers primarily work on construction sites. Some of their responsibilities include:
Planning: The managers lay out budgets, schedules,  and material cost estimates. They plan for machinery, material requirements, and labor resources.
Reporting: They report to the PM and other teams about the progress of the work.
Collaborating: Construction managers work side-by-side with other building specialists such as architects, structural engineers, plumbers, and subcontractors.
Equipment Management: They ensure that various equipment whether motorized or non-motorized are properly utilized, maintained, or repaired.
Securing permits: They obtain permits for plumbing, electrical, structural, etc. They must work hand-in-hand with local government officials.
Safety: They promote the health and safety of workers. The CM also implements OSHA best practices.
Monitoring & Compliance: Projects have to follow building codes and abide by other laws from the municipal, state, and federal governments.
Documentation: They maintain site records, proposal requests, payment requests, and more.
Resolve disputes: The CM might resolve any frictions arising over the course of the project.
People that Work Side-by-side with Construction Managers
Construction managers are at the center of construction projects. This position  puts them in contact with many professionals including:
● Architects
● Civil engineers
● Stonemasons
● Electricians
● Carpenters.
● Project managers
● Structural specialists
● Painters
● Vendors
● Landscapers
● Lawyers
● Local government officials & city inspectors
Is there one CM per project?
Some projects are too large to be handled by one CM, for instance, the construction of industrial complexes. There might be a senior CM who has other construction managers under them who oversee specific aspects of the project such as the plumbing or electrical work.
Construction Manager Job Requirements
Construction managers generally have technical experience pertinent to construction activities. For instance, some companies may require the CM to have a firm grasp of at least two disciplines.
Here are more construction manager job requirements:
1) Education
Most CM job roles require applicants to have bachelor's degrees in Construction Management, Engineering, Architecture, and other related fields.
The courses taken during their study should cover topics such as building standards, contract management, cost estimation, design, and labor contracts.  It's also essential to have a strong foundation in math and statistics.
Education for a CM role is sought at 2-year colleges. Opportunities for higher learning are also available as some universities offer masters programs.
2) Experience
It's requisite to have some experience before becoming a manager. Some roles require at least 5 years of experience. There are internship opportunities available for new graduates.
Sometimes, experience is valued more than a degree. The CM may only have a high school diploma but qualify based on the years they have worked in the industry & their accomplishments.
3) Licenses & Certifications
Becoming a certified construction manager may lead to better job prospects. You can think of obtaining various certifications after completing your bachelor's degree and working for some months. Top certifications to consider include:
● Certified Construction Manager (CCM) –  Construction Manager-in-Training (CMIT®) certificate program
● American Concrete Institute (ACI)  – acquire by over 550,000 building specialists.
● Occupational Safety and Health Administration (OSHA) – Outreach Training Program
4) Qualities & skills
As a CM, you ought to have analytical skills that allow you to solve issues as construction projects are very complex. It's a must to have good supervision skills.
Since you interact with clients, you must develop your people and customer service skills.
Communication skills are also vital since the CM engages with everyone on-site from subcontractors to higher management.
Cultivating your decision-making skills to perfection is vital as decisions are made in fast-paced environments. It's essential to have technical skills that come in handy when performing audits, inspections, and evaluations.
Construction manager job outlook
According to the Occupational Outlook Handbook, there were about 471,800 construction manager jobs in 2018. From 2018 to 2028, there is an expectation that 46,200 roles will be created. While the average growth rate for most occupations is at 5%, CM enjoys a higher growth rate of up to 10%.
Details on the construction manager job outlook were obtained from the Occupational Outlook Handbook.
Construction manager job salary
The median pay for construction managers as of May 2018 was at $93,370 per year while the median wage of all workers stood at $38,640.
Final Take
Becoming a construction manager is bound to be an exciting career. It involves working with multiple specialists, making business decisions, and overseeing projects. There are plenty of opportunities as construction is an industry that grows each year.