KFC, The US fried chicken chain, announced yesterday that it was planning to serve edible KFC coffee cups.
But the so-called "Scoffee-ee Cup" — made of biscuit wrapped in sugar paper and designed to celebrate the fast food chain's new range of coffee— appears to be just one string to KFC's new lunch time bow.
KFC is launching edible Coffee Cups: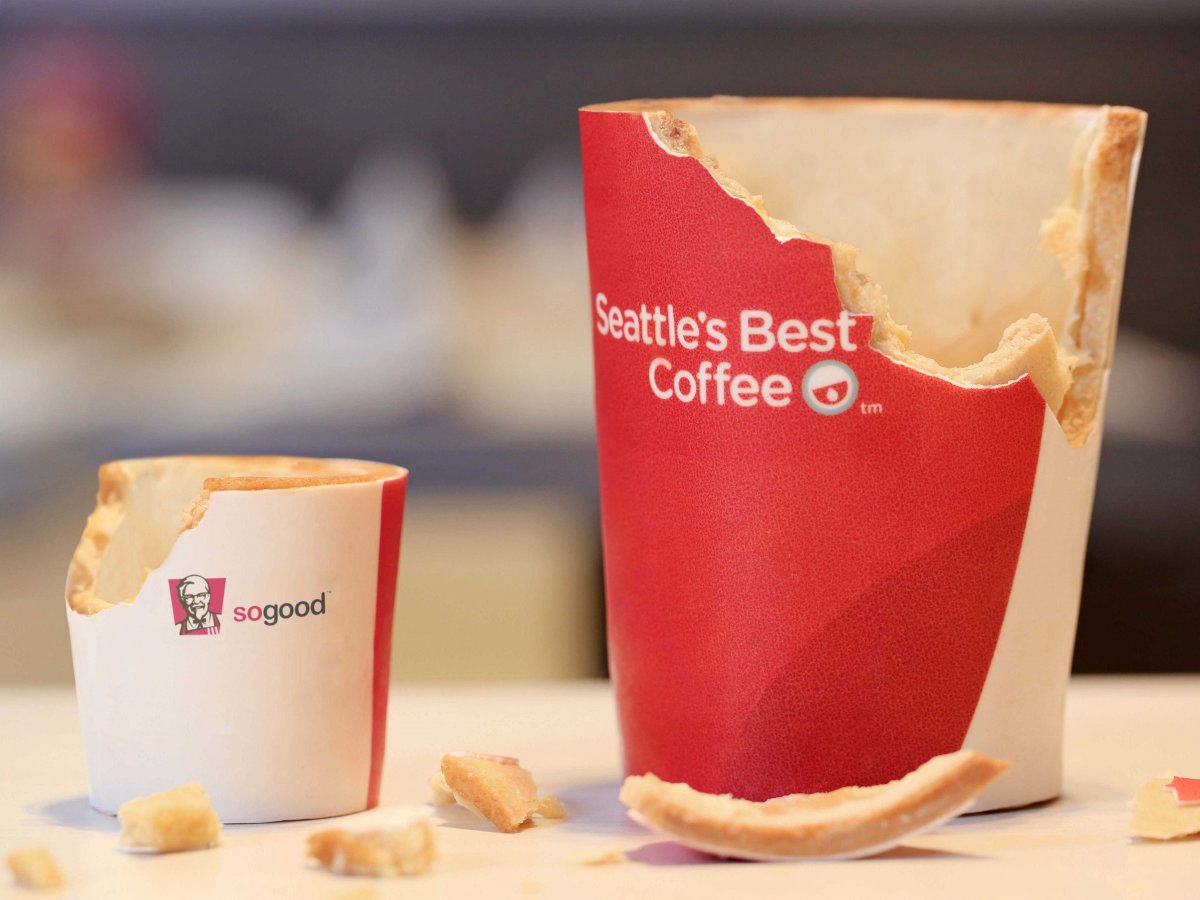 "We want to freshen things up," Jenny Packwood, head of communications and branding. It's part of an effort to evolve the KFC brand. Packwood says the company is working on a new lunch time range in a bid to appeal to a more "contemporary audience," rather than the regular weekend crowd looking for greasy food after, say, a heavy night of drinking.
The chain is preparing its new menu with its edible coffee cups. The inside of the cup is made from a layer white chocolate that doesn't melt when it gets hot. According the KFC, the coffee stays hot and the biscuit remains crispy.