Music is a pleasant hobby to keep. This is a huge industry and many people take it professionally and develop career on it. But there is myth that music can have negative impact on human mind. But researchers say that it is not always negative and there is both mental and physical benefits of music. Anti-pain remedy or means participating in the development of cognitive abilities, you are told everything about the properties of the 4th art!
Rhythms, nuances, and frequencies, music rocks us since Prehistory! Form of artistic expression, traditional symbol, and sometimes even associated with science, the 4th art speaks to everyone. Here are 7 of its many benefits.
1. The Benefits of Music in Babies
Music has a thousand and one virtues, and it starts from childhood, even at birth. The infant can recognize the pieces that their mother has been listening to during their pregnancy.
The music he perceives gives him a sense of security.
A study, conducted in 2015 in Montreal with about 30 babies aged 6 to 9 months, also showed how music reassured babies. The researchers found that the newborns remained relaxed for 4 minutes to the sound of an adult word against 9 minutes listening to a child song, an excellent tool to teach him to manage his emotions.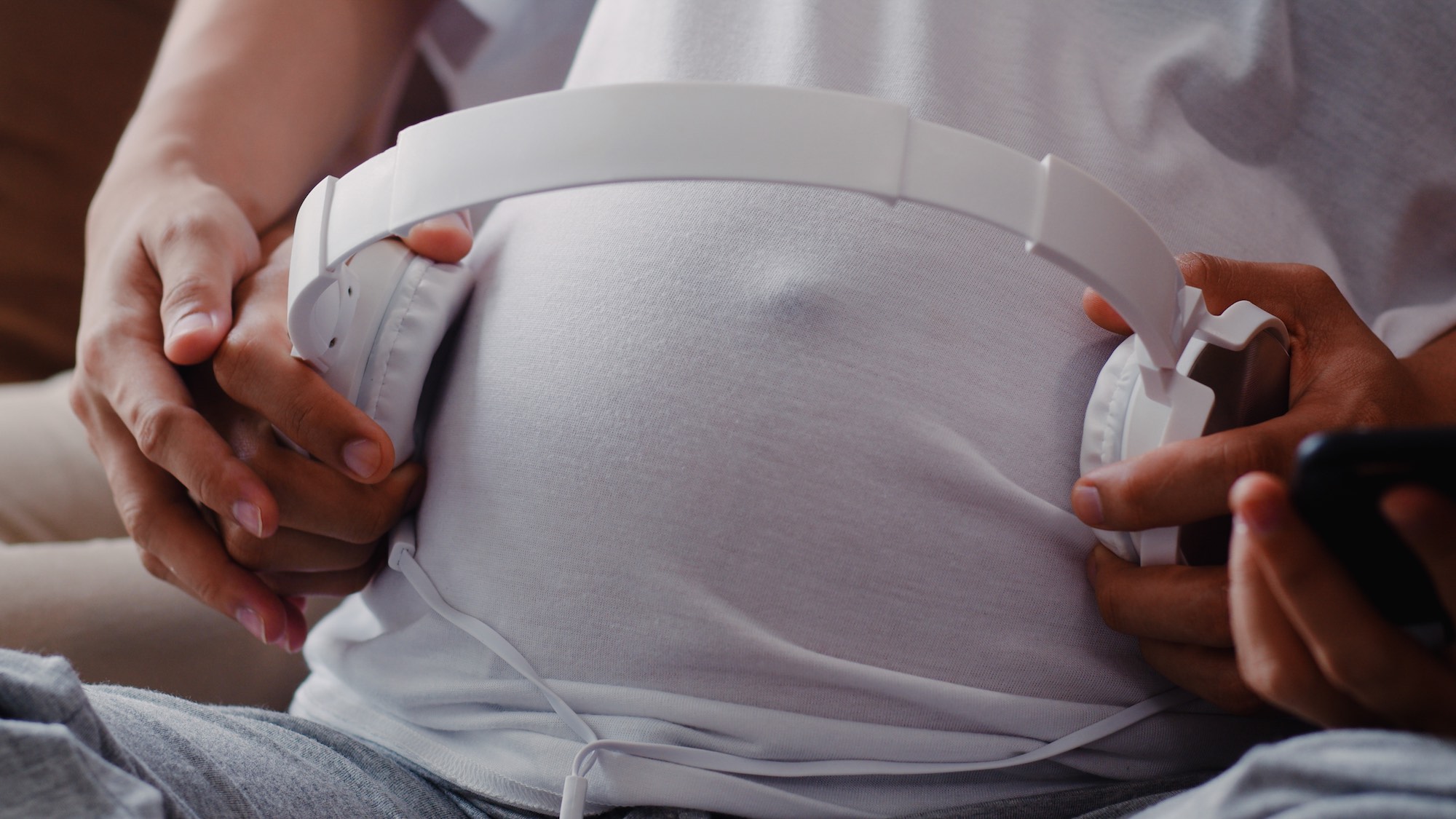 We also know that classical music promotes concentration and develops the cognitive abilities of toddlers. In the United States, its benefits are recognized and enshrined in the law. In Florida, a law called Beethoven's Babies Bill imposes 30 minutes of listening to classical music per day to children.
In Paris, some hospitals such as Necker and Armand-Trousseau were seduced by the benefits of music among the youngest. The infantile pre-anesthesia rooms have been converted into real recording studios where improvised instruments and songs sound in the chorus. The goal? To teach children to understand the trauma of their hospital stays better.
2. A Song to Develop Cognitive Abilities?
Musical creativity is stimulated by the brain and is one of the main functions of the brain just as much as language or mathematical logic. This is indeed what American experts at the California Neurobiology Center have demonstrated.
To prove the positive effects of music on cognitive development, the researchers followed children aged 3 and 4 years. After having divided them into three groups: some took singing and piano lessons in  hamilton, others in computer science and the last group did not receive any lessons.
Spatial perception tests were then carried out. The children who took music lessons had the best results. Proof that music has real benefits on the gray matter and improves cognitive abilities.
3. Music Softens (really) the Morals
Beneficial for children, music is also for teens! According to a study published in the Journal of Family Communication, it could improve the relationship between parents and adolescents. The researchers asked young adults to recall their memories between the ages of 8 and 13 and then after 14 years.
For example, in families where music was prominent, teens enjoyed better relationships with their parents. Jake Harwood and Sarah Wallace, authors of the study, stress the importance of maintaining a musical exchange from adolescence.
This can range from listening to a song to a debate around his favorite artist or musical group. The key is to use this artistic musical commitment to strengthen the link.
In addition to soothing parent-teen relationships, music can also calm an angry person. At least when she is sweet! This type of melody can plunge us into a deep sleep, also improving its quality.
An experiment carried out in England, in the Newcastle metro, demonstrated the impact of music on social behavior.
Indeed, rock music formerly broadcast in metro stations has been replaced by baroque music. Security officials, behind this initiative, have found that vandalism and aggression have halved.
An important observation that pushed other services to broadcast soft and classical music to replace the sounds of an electric guitar or an acoustic guitar that is amplified or resounded.
4. Goodbye, Stress, and Hello, motivation!
Constant fatigue, knotty stomach, irritability. You have the symptoms of a stressed person. And if a piece of music could make your worries disappear? After much research, British scientists have selected a playlist of 10 songs that could overcome stress. One of them even reduces it by 65%.
In 2013, a study conducted by researchers at McGill University in Canada also highlighted the de-stressing powers of this art. After listening to relaxing songs, the patients were more relaxed. Music was more effective than a dose of anxiolytics.
In addition to significantly reducing the effects of stress, this one increases motivation, especially during a sport session. Researchers from the University of Liverpool conducted a test on a dozen healthy students. The latter cycled for 25 minutes on an exercise bike. Students who made an effort on accelerated music performed better compared to students who were training on slower rhythms.
5. Vibrations to Soothe the Pain
The music would also have virtues "painkiller." Patients suffering from chronic pain could see their ailments diminish by 21% by listening to an hour of music a day.
While people with osteoarthritis or spinal problems claim the benefits of music on their health, many studies have shown the benefits of the latter on chronic or post-surgical pain.
In Hong Kong, a gastroenterologist distributes music during his interventions. As a result, his patients experience less pain than those who suffer experience in silence.
The French researcher Fabien Maman, a true pioneer of sound therapy, has also put in place a surprising method to treat his patients. He has tuning forks on areas of pain that emit vibrations along with the bones and muscles and give the body that positive energy.
Specific musical frequencies harmonize with those of our nervous system. When listening to relaxing music, the rhythms of the brain slow down, merge with those of the melody, and offer a feeling of well-being and tranquility.
6. A Tune to Remember
If air can make you relive a moment of your past, music would stimulate auditory memory and promote learning through sound. This allows anchoring the information received in the brain. In 2013, researchers from the Universities of Edinburgh and South Carolina discovered that learning a new language would be more accessible if people were humming the words or terms to remember.
Scientists have also been interested in the impact of music on Alzheimer's disease. While in 2006, a study revealed that music helped increase autobiographical memory in patients, in 1993, researchers in Pennsylvania had forwarded various programs to patients. They then realized that the music lessons allowed the participants to feel happier and to increase their memory compared to those of the other groups.
7. Music to Boost Creativity
Do you lack inspiration? Music is your muse! A study conducted by the University of Miami has depicted the creative aspect that results from a listening session.
The survey found that people who listen to music at work end their tasks in a jiffy and in a more creative way. Scientists advise avoiding a particular musical style: pop or songs with lyrics that would slightly brake to concentration.
You will be able to let your emotions guide yourself and let go. In dance, painting, or theater, music can have a positive effect on your creativity and thus enhance your talent.