A mini trampoline is starting to gain in popularity – mainly because it helps improve one's overall well-being in a fun way. Whether you're a gym junkie, or this is your first time taking your fitness to the next level, this buying guide will make it easier for you to find the right one suitable for your needs.
The Benefits Of Using A Mini Trampoline
Before we get into the specifics of buying, why should you look for rebounders? For starters, using a rebounder helps one with their weight loss journey, helps strengthen bones, muscles, and joints, and is a perfect way to exercise even while you're in the process of recuperating from your previous injuries.
Compared to different types of exercise routines such as skipping ropes or running, rebounding is lighter on your joints as it does not add more pressure. The act of bouncing on a high-elasticity surface reduces the impact on your joints and muscles.
Choosing The Right Rebounder Model
With many choices in the market, how can you find a good quality rebounder or a mini trampoline? While each rebounder may vary depending on how you intend to use it, a general rule of the thumb is to always choose quality over its cost. Bear in mind that making this purchase is an investment towards your health goal and the wrong choice may cause more damage than good. There is no difference if you're after the best trampoline for kids or adults. Information is key to find what is most suitable for you.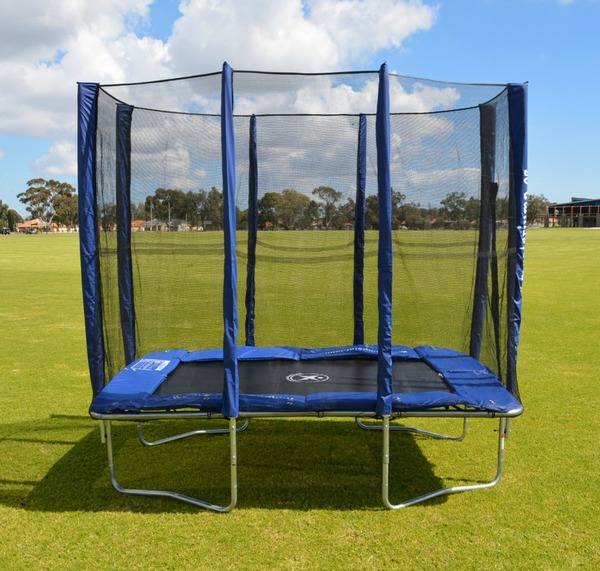 Aside From That, Here Are Additional Factors To Consider When Shopping For A Good Trampoline:
Your Overall Health And Training Goals
What are the health goals you want to achieve with rebounding? We all know by now that there are countless benefits of jumping on a trampoline but you can't achieve your goals by getting a standard type.
For instance, the trampoline's suspension may have a huge impact on your overall joints, or may also impact on weight loss and muscle joints. Check the features of each one you're eyeing to buy and see how these rebounders affect one's body. From there, choose the right type based on the end-goal you want to achieve.
Bungee Strength
Another factor to take into consideration when looking for a mini trampoline would be bungee strength. This is responsible for supporting your weight as you bounce the trampoline. With that in mind, make sure that your weight is supported by the bungee system to ensure that the apparatus doesn't just snap as you perform your bouncing exercises.
Size
Choosing the right size also depends on your goals. While most mini trampolines come in a standard size, but if you're thinking of doing more exercises, you may want to opt for a bigger trampoline. Make sure that you have a good idea on what types of exercises you'll perform to see if a mini trampoline or rebounder is suitable for your health and fitness goals.
Choosing the right mini trampoline may sound like a daunting task – but as long as you have a solid idea on what your fitness goals are, finding one suitable for your needs is as easy as 1-2-3.