Wish your child becomes a professional and highly successful soccer player in future?
Here are some basic steps you need to follow in this respect:
1. Give Power to your Child
As a new and young soccer player, your child needs to develop good amount of creativity. So make sure the coach does not impose limitations on what he can do. Encouraging creativity in training will result in developing better leadership skills on the pitch.
2. Freedom in Training
Allow your child to play without direct supervision sometimes. This is important to encourage your child's creativity and boost his confidence. Encourage your child to start his own games and analyze assess his own performance and that of his peers. Let him discuss solutions to problems faced during games.
3. Communication is Power
The importance of communication cannot be ignored in the game of soccer. Encourage your child to communicate well with the team. This will help him develop close associations with peers and strengthen the team spirit.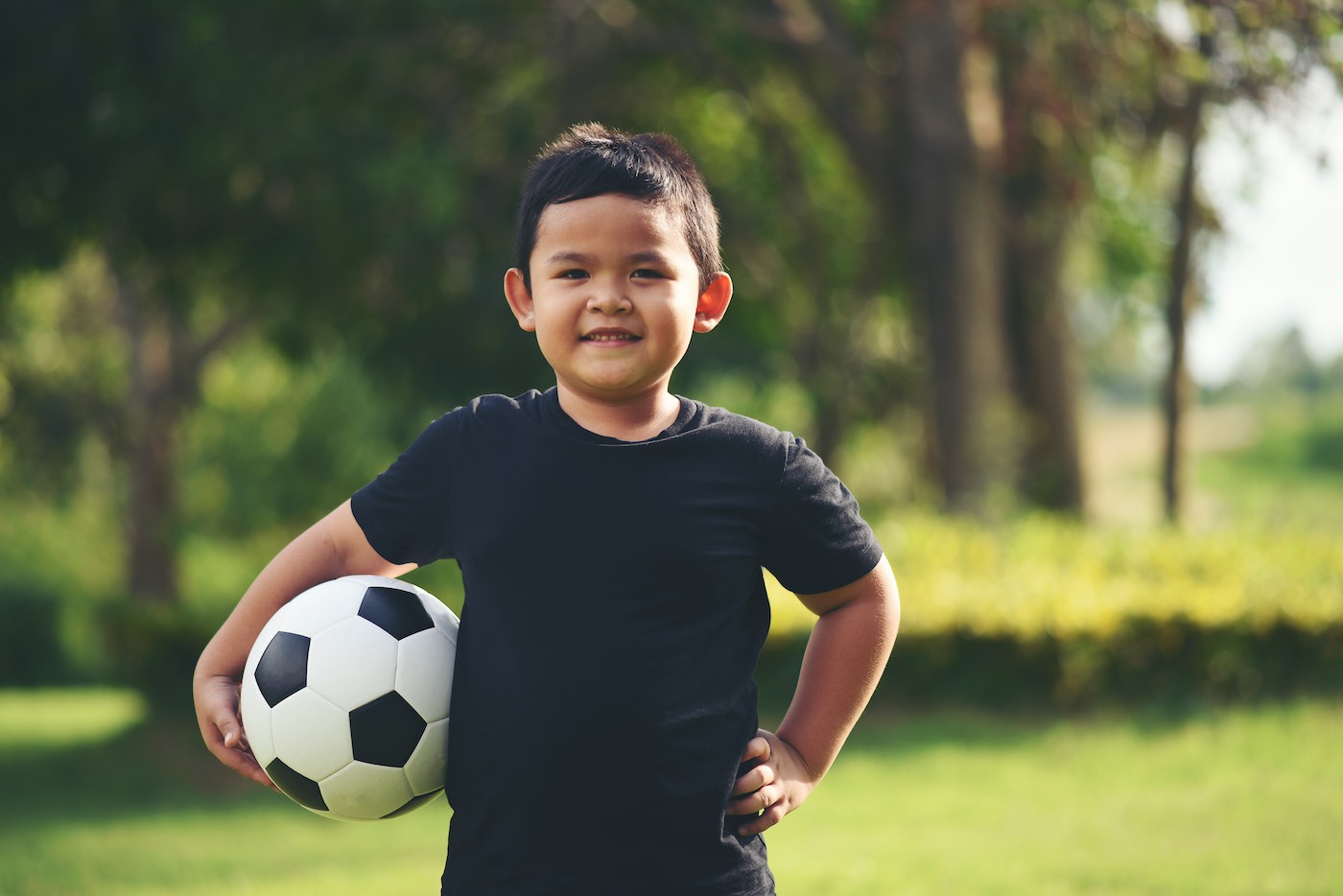 4. Competitive Traits
The will to win is the most pressing emotion one experiences while playing the game. You can encourage your child to develop these traits while playing games. Let your child know he's doing well and can do better under all situations.
5. Ignore Failure
Strictly avoid punishing failures. They are a part of game and should be taken in a good way. Sport is an emotional subject. It awakens desire, pleasure, passion, and dejection among players. It is important not to get carried away seeing your child in regret of a last minute defeat or a similar situation. Stay positive and encouraging your child.
6. Make it Fun for your Child
It is good to make the whole thing fun for your child. Fun is one of the most crucial aspects of participating in sport. Enjoyment of sport is above winning. Encouraging fun will help your child get more creative while playing the game.
7. The Pitch Responsibility
Make sure the soccer camps your child joins allow all players to take different areas of responsibilities on the pitch. Rather than having one captain, give players different areas of responsibility on the pitch. Allowing just one player as a captain in the game or practice may not work.
8. Allow your Child to Express Himself
Allow your child some opportunities to express themselves. So make sure he plays lots of games in training. Encourage your child to try out new things in game-like situations. It may not be easier for your child to express flair in exercises especially where specific skills are isolated. This is because players should be able to know how to work under pressure.
9. Praise your Child's Skills
This is very important. You must praise your child's flair and individuality. Even if things don't work well, let your child know he is doing really well and trying to make things work. If you raise your eyebrow each time your child makes a mistake, he will stop trying new things. Being a predictive player is bad.
10. Encourage Self-Assessment
It is crucial for players to be able to assess if whatever they have learnt and tried has worked or not. Make sure you ask your child to evaluate and see why a specific thing hasn't worked. Help him know what different he can do to make things work. This kind of self-assessment may not come naturally to new players. You need to inculcate this right from the beginning.
Following the above listed tips will help you improve your child's soccer skills.