Common workplace injuries will depend on where you work and what you do when you are at work. It's enough to know that occupational safety and health regulations are in place for a reason. That's right: accidents happen.
Let's look at examples of workplace injuries. We'll focus on the non-fatal kind, and the occupations most affected by these injuries.
Workplace Accident Statistics
In its most recent report, the U.S. Department of Labor's Bureau of Labor Statistics states that 2.8 million non-fatal workplace injuries and illnesses in the private sector occurred in 2018. The incidence rate for total recordable cases (TRC) in this sector is the same as it was in 2017.
The incidence rate was 2.8 cases per 100 full-time equivalent (FTE) workers. That's 2.8%.
When most of us think of workplace accidents, we think of workers on construction sites, and people dealing with heavy plant and machinery. But common workplace injuries occur in the retail trade too and can occur in any job.
By far the biggest chunk of workplace injuries occurs in the Health Care and Social Assistance industry, with 577,400 cases. Manufacturing (at 430,000) is more or less on a par with Retail (at 409,900). Accommodation and Food Service recorded 278,500 non-fatal work injuries, while Transport and Warehousing had 221,400 occur.
Classification of Injuries
The Bureau of Labor Statistics has an extensive and comprehensive Occupational Injury and Illness Classification Manual. By far the most common group of injuries fall into the category of "sprains, strains, and tears," and account for about 30% of all injuries.
These are the workers comp injuries that are best treated through chiropractic care. Your workers compensation scheme allows visits to a chiropractic. He or she will be able to help you fill in the forms required by your workers compensation.
Chiropractic for Sprains, Strains, and Tears
Chiropractic care involves the joints, spine, and nervous system.  Chiropractors use adjustments to restore joint function and support the nervous system without the use of unnecessary drugs or surgery. Chiropractors also provide soft-tissue therapies, which include those muscles you might have strained at work.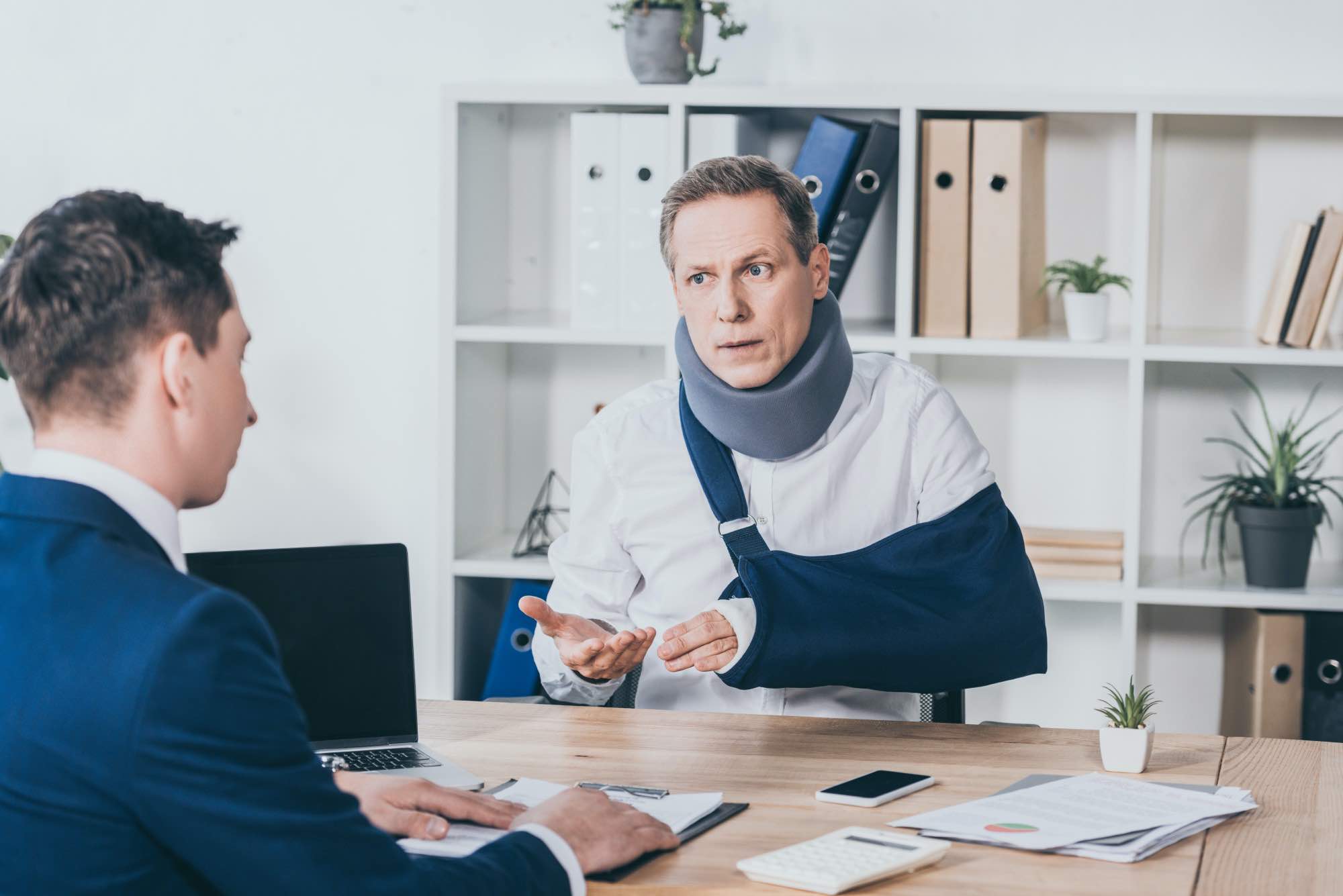 We guess that you're wondering what a chiropractic adjustment is. It is a safe but specific, controlled force applied manually to a joint. The adjustment helps restore proper function and mobility. Chiropractic care reduces pain and inflammation and helps the injured part of the body to regain movement.
Saying that sprains, strains, and tears make up 30% of all occupation injuries does not tell you how widespread their occurrence is. The statistics confirm that whether you're a worker on a vegetable and melon farm, at an aircraft manufacturing plant, or a restaurant, you are more likely to get this type of injury than any other.
Cuts or Punctures Are Common Workplace Injuries
Cuts and lacerations also occur pretty much across the board, no matter which industry you work in. Together with the ominous-sounding punctures, they account for 19% of all worker injuries at the workplace. The figures suggest that you're most likely to suffer cuts and lacerations in the motor home manufacturing industry.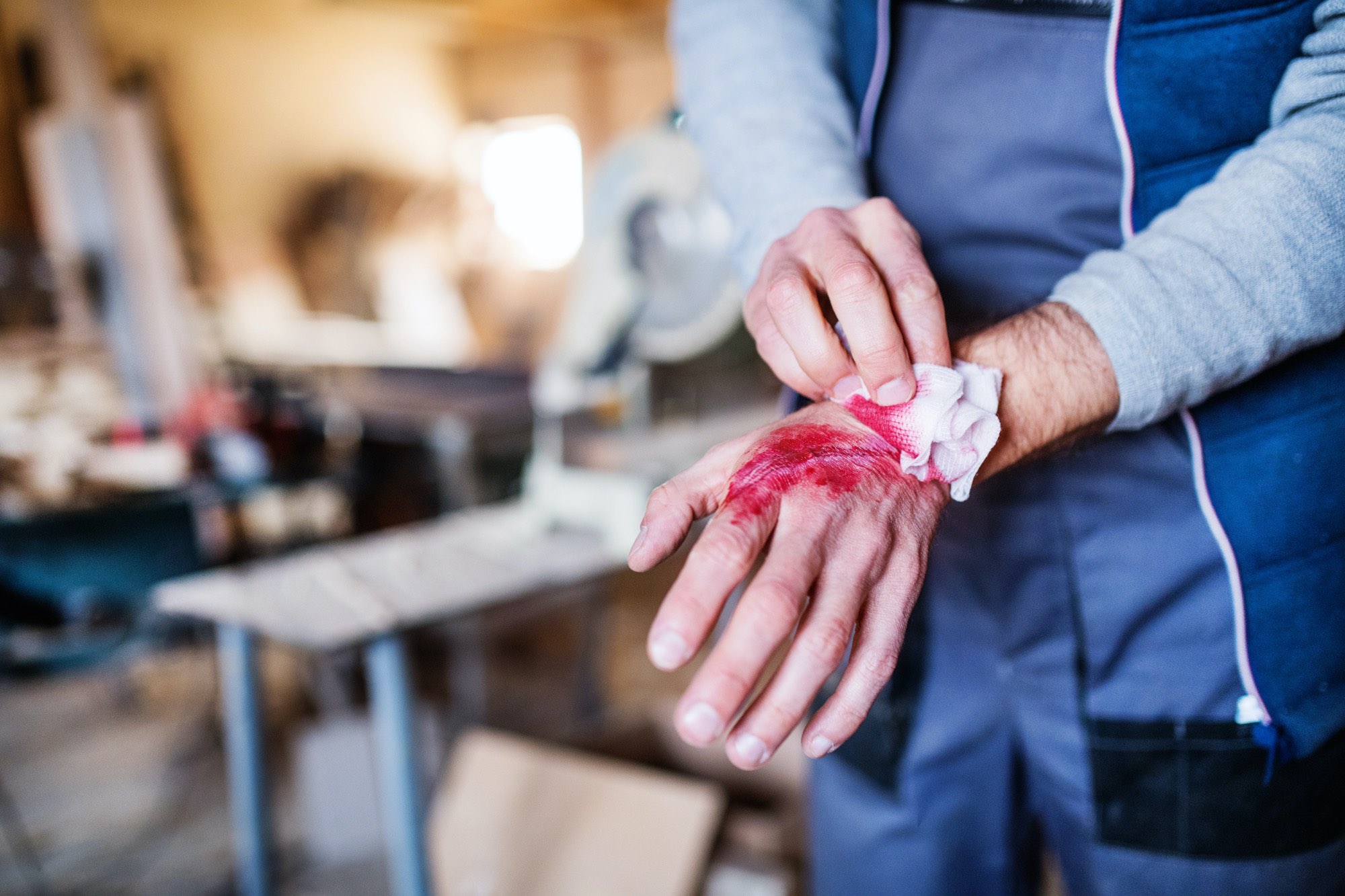 By comparison, the incidence rate in the guided missile and space vehicle manufacturing industry is almost ten times lower.
As for punctures, you're more likely to sustain a puncture wound if you work in heavy-duty truck manufacturing, or amusement parks and arcades. Punctures did not occur in about half of all industries. It appears that you would be totally safe from the risk of puncture wounds if you work in a beer, wine, or liquor store.
The same is true for jobs involving military armored vehicles and tank parts manufacturing, skiing facilities, marinas, golf courses, and country clubs.
Bruises and Contusions
Bruises and contusions affected around 12% of all those injured at work in 2018. While many of us would think it is not important to report a bruise sustained at work, it is wise to do so. Even if something seems minor, you should report it since it might be a critical factor in any workers compensation claim you submit.
Inflammation
Inflammation is a category that includes carpal tunnel syndrome and tendonitis. It represents about 5% of the most common work-related injuries. You are more likely to suffer inflammation if your work involves repetitive wrist movements.
Most patients with carpal tunnel syndrome work in manufacturing or construction work. Assembly line work and keyboarding occupations also have their fair share of sufferers.
Those at higher risk for tendonitis are people with jobs involving physical exertion, such as overhead lifting or repetitive motions and tasks.
Fractures
Bones break. That's a fact of life. Although fractures made up only 5% of all workplace injuries, fractures occur in almost every single industry.
It would seem that bones get broken because we're human, rather than because of the risks inherent in any particular job.
Industries which did not report any fractures during 2018 included the following:
Oilseed and grain farming
Guided missile and space vehicle manufacturing
Space vehicle propulsion units and parts manufacturing
Railroad rolling stock manufacturing
Motorcycle bicycle and parts manufacturing
Military armored vehicles and tank parts manufacturing
Beer wine and liquor stores
Cafeterias grill buffets and buffets
Snack and nonalcoholic beverage bars
So, if you're risk-averse, now you know which industries are potentially low-risk when it comes to sustaining fractures.
Safety First
Businesses can avoid common workplace injuries by complying with OSH standards, and workers following the guidelines and training employers put in place.
This article has dealt with physical injuries only. The National Institute for Occupational Safety and Health (NIOSH) has standards for safety within the work environment that are not limited to the prevention of physical accidents.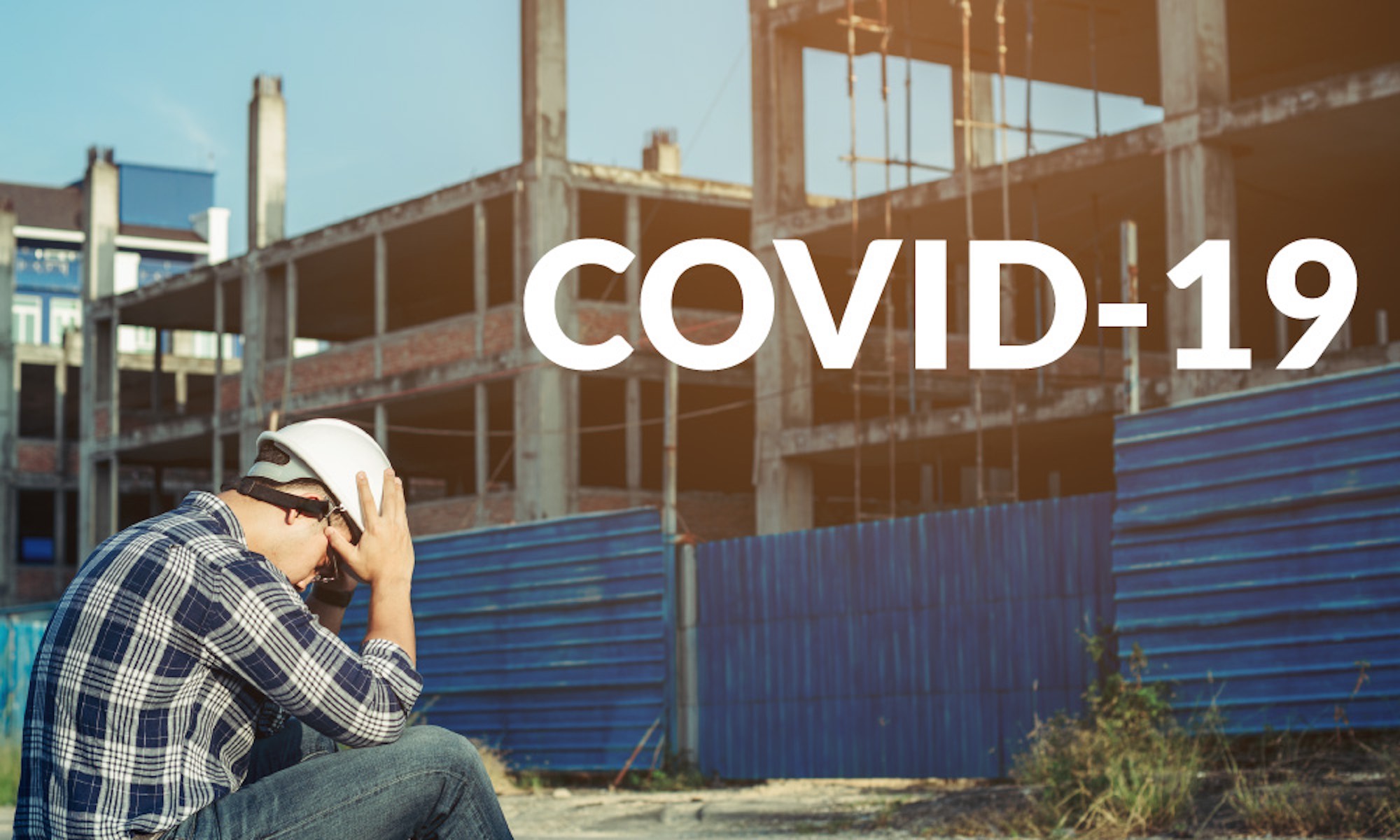 Respiratory diseases caused by poor air quality, or indeed, by contagious viruses as is the case with the COVID-19 pandemic, are also subject to occupational health and safety regulation.
As a worker, you can ensure you remain healthy and safe from physical injury by observing the health and safety rules in place at your workplace. And when you're on your break, you can explore the other articles on our site about sports and healthy lifestyles in general.