Vintage fashions are making recycling cool again, and the trend's spread to homes across the USA too.
From a design perspective, the words 'vintage' and 'retro' both refer to any style that imitates a bygone era, usually between 20 and 100 years ago. Anything older than that's 'antique'.
However, retro items can be brand new and still reflect another era. Vintage items must actually hail from that era.
So, if you want to embrace vintage style to its fullest, you can forget about shopping at Ikea. Rather raid your granny's attic or head to your nearest second-hand store in search of vintage finds.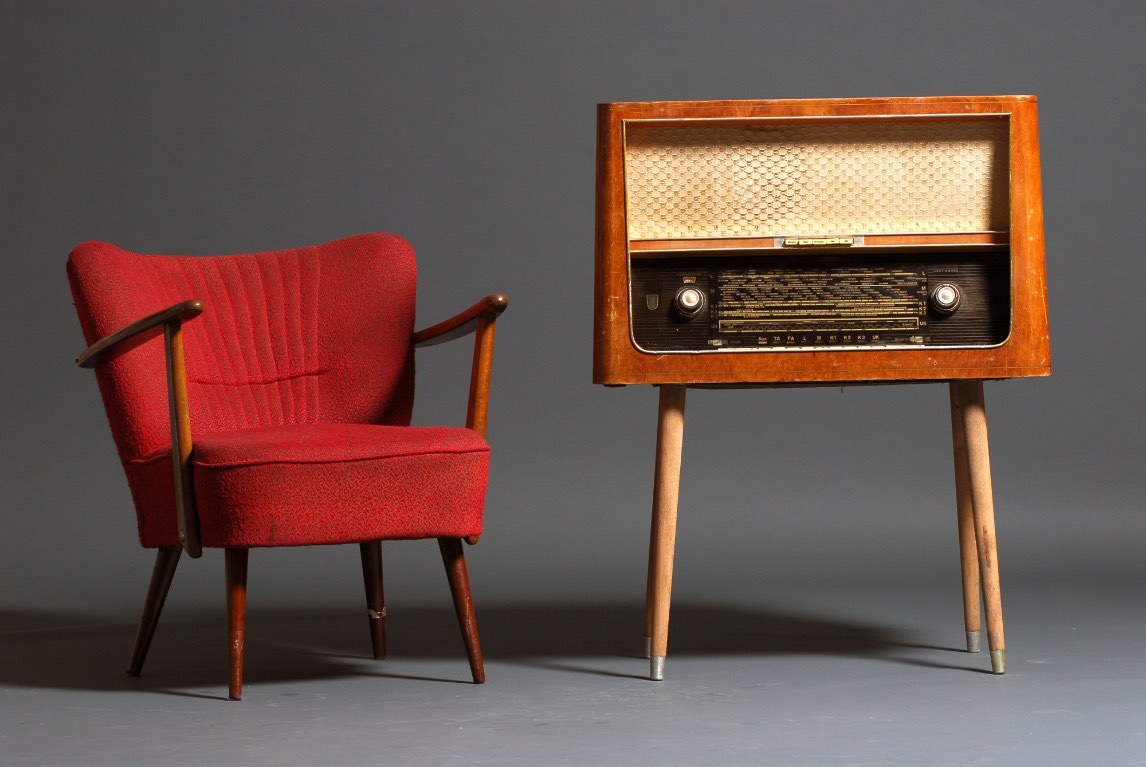 Here are some more vintage interior design tips on how to pull off the vintage look, whether you use retro items or not.
1. The Power of Antiques
Antiques are the lifeblood of vintage design, so try to get your hands on as many as you can.
No matter which decade you're recreating in your home, antique pieces are key to bringing that old-world feel to life. Don't choose antiques purely because of their age.
Rather spend your time finding pieces that suit your overall design aspirations for your room. Buying antiques can be a costly affair, so make sure you're getting the best value by using these indicators for well-made pieces:
• Heaviness is a sign of good-quality dense materials
• Sturdy joints show good workmanship
• Little or no rust and wood rot
High-quality pieces will stand up to daily wear and tear and bring beauty and elegance to your home for years to come.
2. Pick Focal Points
When you've spent time and money finding the perfect piece, you want everyone to admire it.
Place your signature pieces in a prominent place in your room. That way they'll draw the eye and emphasize your vintage ambiance.
Larger items have more impact when it comes to creating a focal point. So, reserve most of your budget for stand-out pieces like a dining table, ornate mirror, or headboard.
A well-kept rug is another good option for big visual appeal.
3. Go Beyond Furnishings
Think beyond furniture and artwork when you're refining your vintage aesthetic. Embrace the trend wholeheartedly.
Drapes and blinds that hint at a bygone era help to complete the look. Unfortunately, these items are sometimes in short supply, since fabric decays over time.
If you can't find vintage soft furnishing to suit your room, consider getting custom drapes for your home instead.
4. Implement Vintage Colors
When you design a vintage home, you'll notice certain color trends while searching for period pieces.  Each era has it's own trends concerning color, so bear this in mind when you're adding the final touches to your room.
There's a chance you might find some smaller items before you stumble upon your focal piece, so it helps to know what you're looking for in advance.
Check out these color trends for each decade:
• The 1920s – golden shades
• The 1930s – joyful rich colors
• The 1940s – red, white, and blue
• The 1950s – pastels
• The 1960s – autumn hues
• The 1970s – primary colors
• The 1980s – shades of the rainbow
• The 1990s – jewel tones
If you stick to the color palette of the times, you'll find your signature pieces fit right in and complement your overall design.
5. Use Retro Accents
If you overdo your vintage aspirations, your home could end up looking like a movie set. Besides, there are a few items that are just better nowadays.
For instance, you wouldn't want to end up bingeing your favorite series on a black and white TV, would you?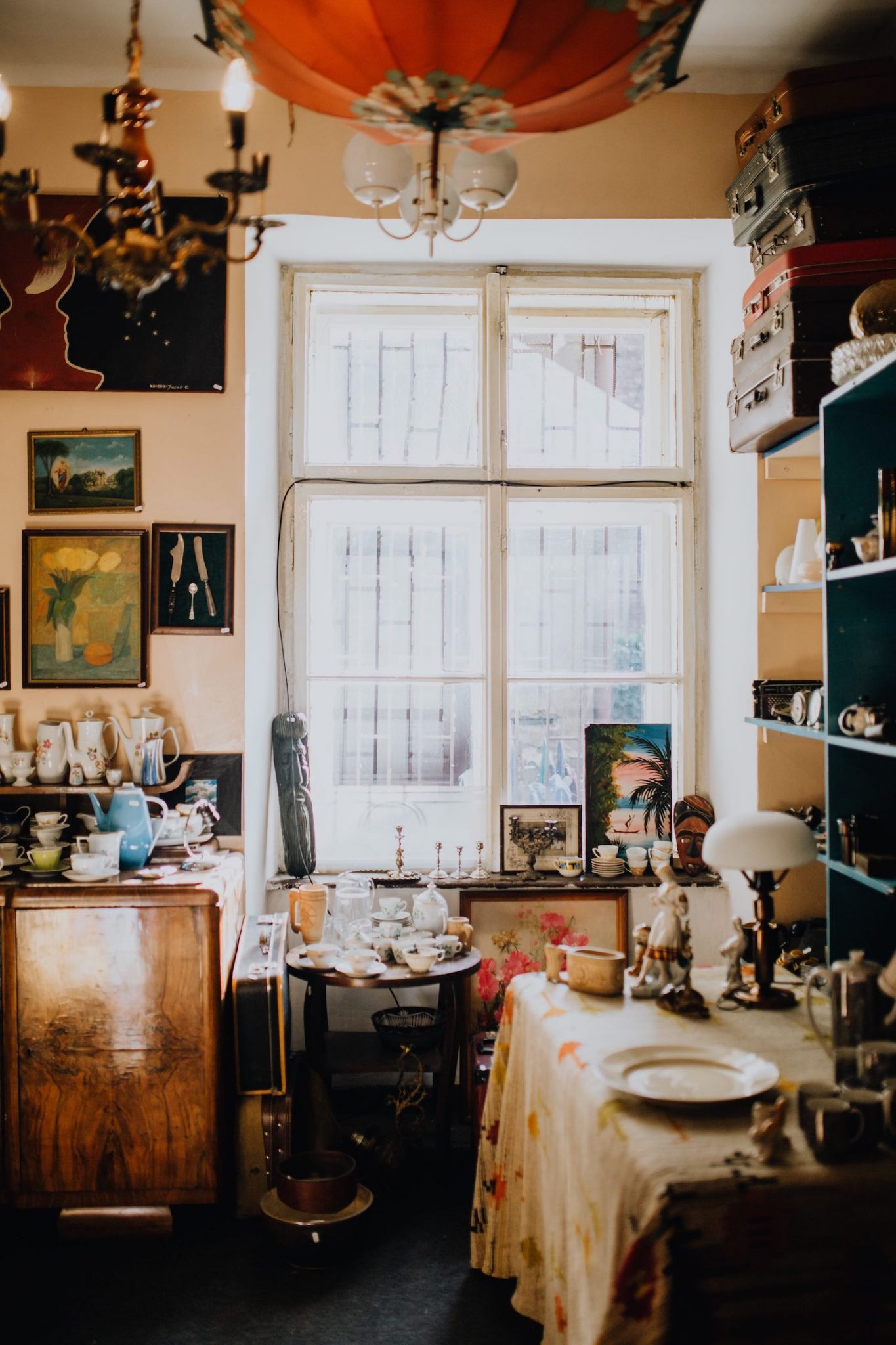 Instead of going all out. Rather create a pleasant mix of old and new. Or keep your major modern pieces, and add a few vintage accents to add quaint appeal to your room.
6.  Texture's Important Too
Have you done your best to create a vintage look but it seems like the final effect's lacking something. One of the best vintage home design tips is embracing the textures of times gone by in your soft furnishings.
Be bold with textures, they're the final frontier when it comes to authentic retro designs. Shag carpeting, smooth plastics, crushed velvet, and soft vinyl all create immediate impact, so use them wherever you can.
If you're wary of overkill, try using these impactful textiles for soft furnishings like drapes and throw cushions instead of major design elements.
7. Don't Forget Flooring
Floor spaces are one of the most eye-catching parts of any room. You can fully embrace your chosen time frame with flooring to match the style of the times.
Unless you're stepping far back in time, most retro flooring's all about vinyl. Fortunately, you can get modern durable flooring that imitates these old designs, so you can still enjoy a high-quality floor with the right look.
8. Light it Up
A lava lamp or two's the ultimate accessory for your 60's interior design aesthetic.
Other popular lighting fixtures from years gone by include tasseled table and floor lamps, and chandeliers. Elegant crystal chandeliers belong in elegant 1920s mansions, while multi-colored ones hint at the free-wheeling excesses of the '60s.
9. A Final Word on Furnishings
Unless you're hoping to achieve an old-world look, you might not need any antique pieces in your retro design. So, you can go all out with whatever outdated furniture catches your eye.
It's okay for retro pieces to be tacky, kitschy, or plain ugly. If they appeal to your sense of nostalgia and suit your overall design, embrace them.
Get More Great Interior Design Tips
Hiring the services of an interior designer's an excellent way to get the exact look you want. Hiring these experienced professionals is a costly undertaking though.
You'll also get a great sense of self-satisfaction from pulling off these vintage home ideas. It's also fun to hunt for appropriate pieces and watch your rooms take shape, regardless of the design style you choose.
So if you're looking for inspiration, keep browsing our blog for more of the best interior design tips.