Home textiles play an important role in home furnishings. They can be used not only for decorative purposes, they can also perform other functions, such as space separation, heat and sound insulation, dimming..etc. The material, colour and pattern of home textiles can determine the mood of your home.
Bring down the curtain!
The most commonly used home textiles are curtains. There are many types of curtains available in different materials and functions. Depending on what and how you want to apply it, there are decorative, airy and translucent, or thick, darkening or specially woven heat or Soundproof Curtains. Endless color and pattern options are available, you can find the right curtain for any style of interior. We can also add curtains, trimmings and fringes to the curtains. With certain patterns and colours, we can optically enlarge or reduce the space, or even create a lighter or darker atmosphere. It is important that the curtains harmonize with the furniture and other home textiles. Adjust the size of the curtains to the size of the windows. In larger rooms, we recommend floor-length curtains in front of large, large windows, for smaller rooms where the windows are narrower and smaller, pieces reaching to the ledge or radiator are preferred. The creasing of the curtains depends on the individual taste, there are several ways of fixing. Thicker, densely woven curtains block out light, making them great as blinds, even in home theaters. Soundproof curtains, developed specifically for acoustic purposes, dampen unpleasant external noises, create a calmer, quieter atmosphere and even improve the acoustics of home theaters. They can also play a noise-reducing and partitioning role in offices.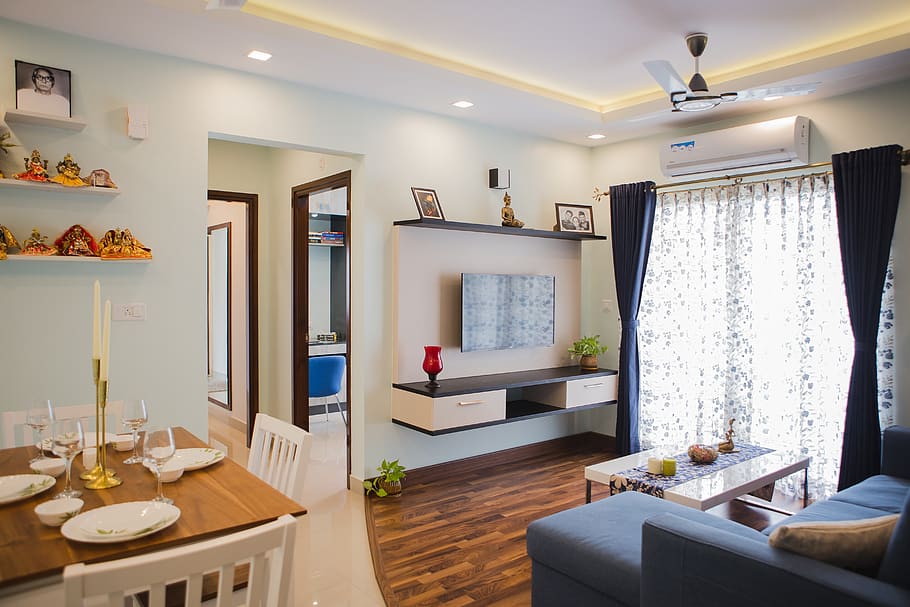 With decorative pillows for a homely atmosphere
Decorative pillows are aesthetic, create a home atmosphere and are even comfortable. You can choose from different sizes, colours and patterns. Armchairs, beds and sofas can be nice accessories. Pillows to match the style of the rooms can create a harmonious environment. By carefully choosing the colours and patterns, we can enliven and enliven the atmosphere of the rooms.
Let's make the bed!
Bedspreads in a variety of materials and patterns, in addition to protecting the bed and bedding from dust and dirt, create a pleasant and tidy feeling.
Covered!
Tablecloths protect the surface of the tables from scratches and dirt. There are smaller tablecloths used specifically as a decorative element, and in this case we no longer just have to think of lace tablecloths crocheted by our grandmothers. We can choose from a lot of variations. For casual and everyday use, the tables can be decorated with different tablecloths.
Magic carpets
Carpets significantly affect the atmosphere of apartments. Carpets laid on hard, brittle tiles and parquet floors make the atmosphere of the rooms warmer. Countless types of carpets are produced, depending on the function we can buy thinner rag rugs, floor mats covering the whole surface, or sinking, soft and thick rugs. The range of colours and patterns as well as materials is also extremely wide for carpets. When buying rugs, also consider the style of your home and equipment and choose the right rugs. The most expensive are hand-woven Persian rugs, but not everyone can afford them. Thickly woven, acoustically based mats effectively dampen footsteps and airborne sounds. By choosing the right colour or pattern, we can make the rooms more friendly, and it is much more pleasant to step on or sit on soft, warm carpets than on hard floor surfaces! In some rooms, easy cleaning can also be an aspect. (hotels, restaurants, dining rooms..etc.)
Upholstered furniture
The furnishing of our home is a serious task, as the furniture and accessories determine the atmosphere and style of the apartment for years. When choosing upholstered furniture, we carefully consider the color and pattern of the elements that match each other and, of course, the existing colors and style. We can't make a big mistake with furniture covered with solid colour upholstery, but treat the patterns with care! We prefer to vary the smaller accessories, because it is not a very wallet-friendly solution, it is to change our sofas and armchairs every year.
We can see that we can toss almost any room in their home with well-chosen and decorative home textiles. Whether classic or elegant, modern and minimalist, retro or country-style rooms, the matching textiles create harmony and a balanced, pleasant environment.