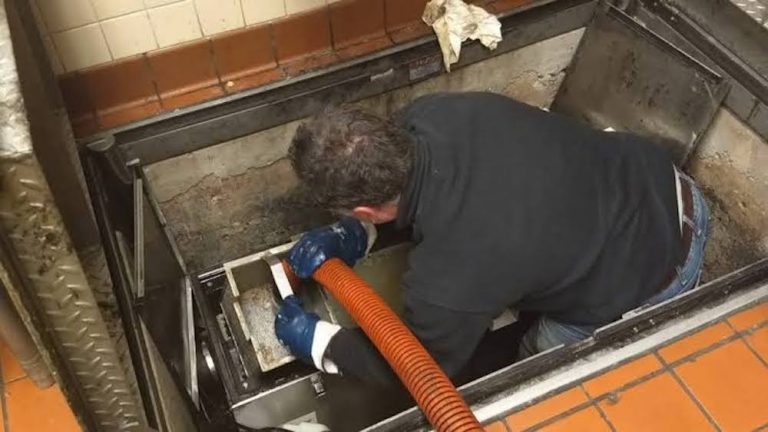 Holidays are the time of celebration. And when Christmas is knocking at the door, it is high time that you prepare your kitchen for the festive season. And for that, you need to think of using your time beforehand to prepare your kitchen and eatery to handle a huge number of customers and extensive hours for meal preparation. When you are planning for that, taking care of your kitchen drains is necessary.
You surely don't want your commercial eatery to smell like a drain, right? Neither you want your staff to work in an environment that is unhealthy and unhygienic. For that, getting your drains checked is necessary. Are you wondering whether you should invest in this just before the holidays or not? Take a look at the following points to know more.
Early Detection of Disaster:
There is still time before Christmas. So, if there is an underlying problem in your drainage, it is necessary that it gets caught right away. Otherwise, it is going to give birth to big trouble in the near future. Obviously you don't want the chamber to overflow just when your customers will be pouring in. If you hire a grease trap cleaning service, they will check the drains, pipes, and chambers while cleaning up the minimum layer of solid build-up of FOG(fats, oils and grease). They will be able to detect the problem much early while making sure that you get your trap cleaned at the right time. This will actually help you early prevention of disaster.
Stay Ahead of the Weather:
Ireland during Christmas is stunning. The lights and snow make it perfect and picturesque. No wonder this is the time when Ireland attracts more tourists during this time. However, no matter how amazing it is, the weather might not be really friendly with your pipes and drains. Owing to the freezing weather, water might get clogged in the drain too along with FOG. This results in bursting the pipes and overflowing the drains and grease trap. An early session of grease trap cleaning will ensure that you are staying ahead of the weather by taking the right measures at the right time.
Maintaining Proper Hygiene:
Maintaining hygiene is necessary for your staff as well as your customers. During this time chefs and staff have to work for extensive hours. An unhygienic kitchen is surely not the place where they would like to be working in during this holiday season. Moreover, this can cause serious health issues for them too. Also, the food might become contaminated and that can cause allergies for your customers too. And all of these will add to the horrible reputation of your place. Now, it definitely sounds like a nightmare to you, right? So avoid this trouble by hiring an agency for grease trap cleaning beforehand.
Save Yourself from Business Loss:
On one hand, when your drains and chambers are overflowing, it will create a very unhygienic environment. On the other, overflowing drains can create horrible odors too. Now, this can cause a serious business loss for your eatery. Moreover, if you appoint a cleaning service when it is too late, then you have to keep the eatery close for at least one day. And no one knows better than you that keeping your café or restaurant close during Christmas will be a huge loss for your business.
So, for that reason, you need to make sure that you are getting your drains checked right away before the Christmas jingles start playing.