Bathroom and kitchen remodels are the most effective way to add value to your home. When it comes time to sell, you are likely to get more of a return on the money spent in these two areas than any other repairs to the house. Ask any home inspection expert and they will tell you the same thing.
Kitchens are tricky, though as many people have certain tastes and your renovation may not be their cup of tea. However, a bathroom done right is a surefire home run as it is the area that people would rather not have to deal with. When you have it looking good and in the right style according to the rest of the home, then you are sure to get a faster sale.
In this article, I will go over the must have things in your new bathroom to add tons of value to your home. If you already have such a radiant floor heater, you can also simply add some fresh paint to your bathroom tiles if you want to save time and money. When choosing the paint, you should make sure it is durable, washable and wipeable.
1 – Put in a bidet
After the Great Toilet Paper Crisis of 2020, many people started thinking that the Europeans maybe aren't so crazy to have bidets after all. The fact is that bidets are much more environmentally friendly than using toilet paper. More people are opting for going eco friendly in their homes so this is a big plus.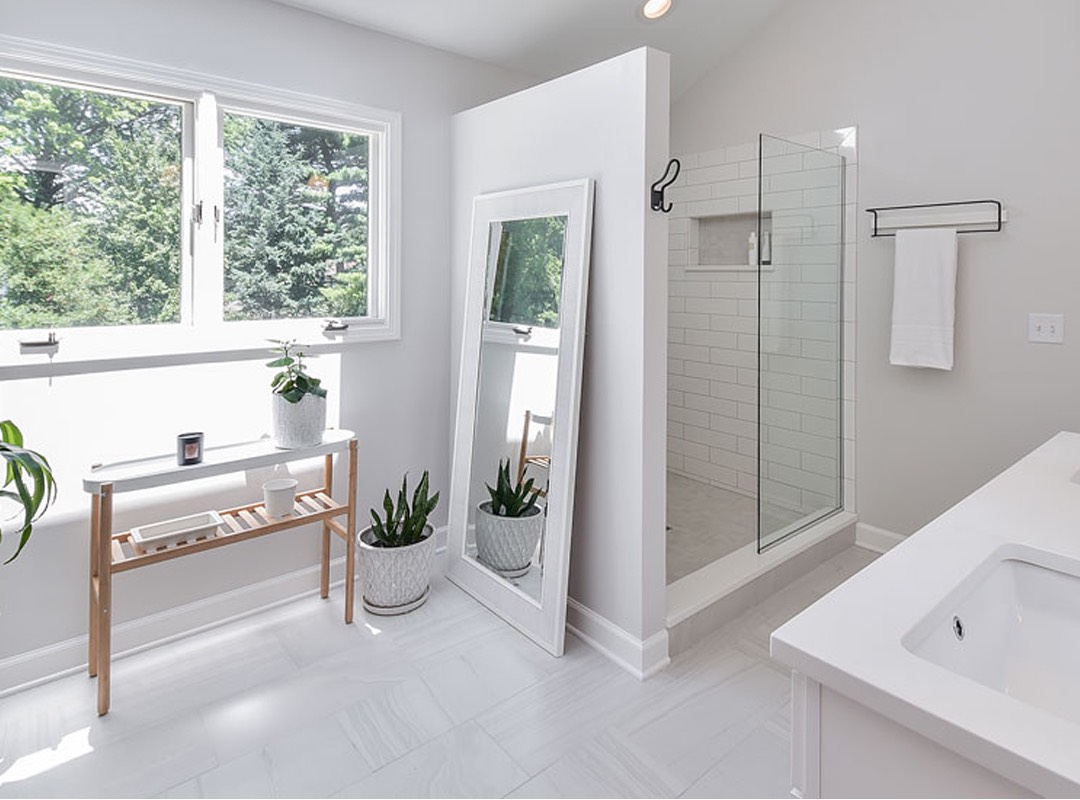 Bidets are also very sanitary and people with mobility issues love using them as well. And the toilet bidet combos are also very stylish and offer a lot of cool features. When people realize that they can have a heated seat, a warm air dryer and a self cleaning mechanism, then they are quickly sold on the idea of having one.
2 – New fixtures
If you don't want to spend too much to renovate the bathroom, then adding fixtures is your answer. It is the cheapest way to add a lot of flair to the bathroom without doing much work. It's usually the fixtures like the bathroom shower faucet and shower heads that make a bathroom look dated.
You can also upgrade your toilet by installing an upflush toilet kit. This type uses a different flushing mechanism that does not require traditional mechanical pipes, giving your bathroom a more spacious and minimalist look.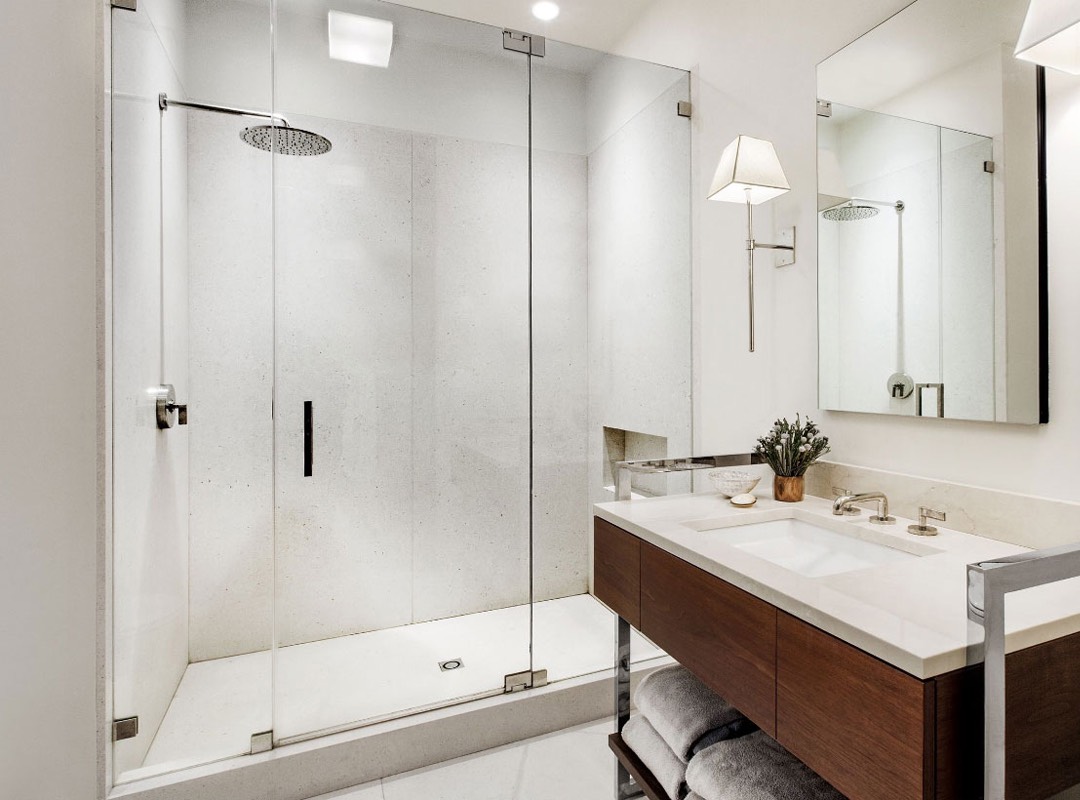 The latest trend is brushed metal like copper or silver so putting those in will instantly update your bathroom and make it look much newer than it really is.
3 – New floor and tiles
The type of tile used to decorate the bathroom will also indicate to buyers how old it is. Even the colors of the tiles on the floor and along the wall will be a tip off that it's been a while since the bathroom has been updated.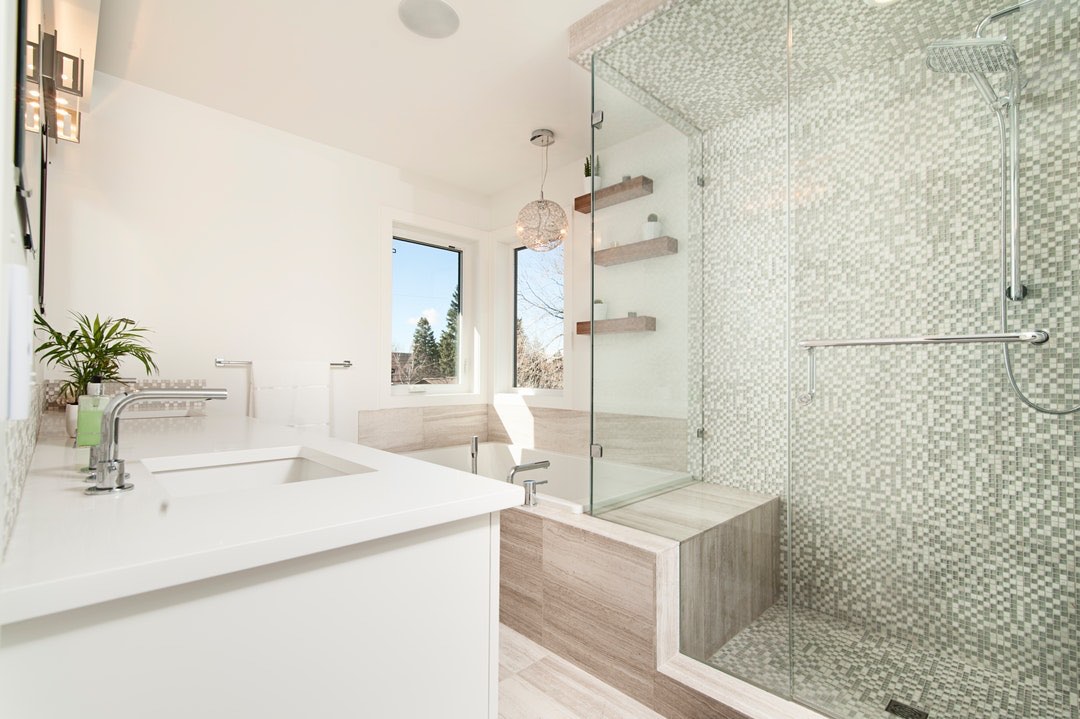 Graphic mosaic styles and majolica are the hot new trend in bathroom styles. This adds a bit of a Mediterranean look to your bathroom and makes you feel like you're on vacation.
While you are retiling the floor, then you may want to add a radiant floor heater so the floor is always nice and warm when you get out of the tub or on your way to use the bathroom in the middle of the night.
4 – Make sure the plumbing is in good shape
It won't matter how nice your bathroom looks if the toilet flushes weakly or the sink is slow to drain.
Make sure that all of the plumbing is in good working order before people come to look at your home.