In 2019, there were about 5.34 million homes that were sold in the United States.
If you're planning on selling your home soon, you may realize that you might not end up making a profit off of it.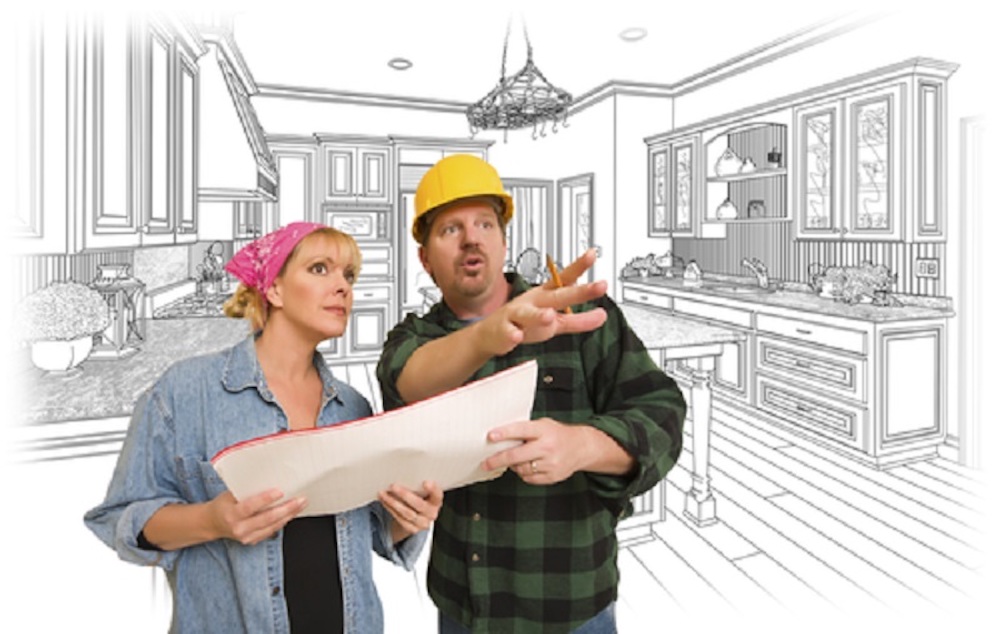 To boost your home's resale value, there are a few home renovations you can do to increase the value of your home. Check out some of them here!
Energy Efficiency
With new technologies, one home renovation many people do is to make sure that their home is energy efficient.
There are several things you can do to make sure that your home is efficient, like improving the insulation in your attic. This will help to regulate the temperature in your house and avoid high utility costs.
Upgrading the HVAC system is also another great renovation you can look into. This installation will cost a lot less than installing solar panels on your roof, and they can increase your home value when you sell it.
With some of the money that you'll save with installing a new system, you could also look into installing energy-efficient windows to really lower the utility bill.
Front Yard
Landscaping will also help drive up your sale price. If potential buyers see an old, run-down exterior when they pull up to the front of your house, they might start making judgments about the inside of the house as well.
While you don't have the replant everything, at least make sure that everything is trimmed and looks neat and organized. You don't want it to be messy and overrun.
If you do have the time, try planting some new flowers or laying down some new sod. You also might want to consider planting new trees to offer some shade for your home.
Painting
Another easy renovation is to paint either a few rooms or the outside of your house.
The outside of your house might be a little bit more difficult to paint, but it can really look great with the landscape.
If you decide to paint some rooms in the house, make sure that you choose some neutral colors. Many buyers want something that's trendy right now and easy to match everything with.
So avoid buying a bunch of rainbow-colored paint, and instead look for the neutral browns and soft whites.
Kitchen
The kitchen is one of the main deciding factors for people when it comes to buying a home. Because they spend most of their time in the kitchen, it's important to make sure that it looks nice but is also functional.
Even if you have an updated kitchen, over time, the stainless steel appliances and new countertops can start to look old and worn down. If this is the case, sometimes some cleaning and a little bit of TLC can help to make it look new. You could even use vinegar to help clean it.
However, if your kitchen is outdated, you might need to replace your countertops and appliances anyway. Try to avoid white appliances with brown cupboards and countertops. While it's still common, this is an outdated look and could turn plenty of buyers away.
Bathroom
While this might be a little bit more expensive of an upgrade, you can also redo your entire bathroom.
You can do simple things like re-caulking the tub, replacing the tile and mirrors or upgrading the shower, tub, and sinks. While you're painting, you can also re-do the bathroom walls to give it a fresh, inviting feel.
Lighting
If you want to get cash for homes, you should definitely consider upgrading your lighting fixtures.
Replacing all of the light fixtures can be easy if you know what you're doing, and they can really change the whole look and feel of your home.
There are all kinds of different lights to get, like chandeliers, fans, and even pendant lighting. When you choose the colors, make sure that it matches the rest of your home as well.
Try to avoid brass fixtures because it can look like it is older, and that look isn't in style right now.
Deck or Patio
While you're updating the exterior of your home, you may also want to consider adding a deck or a patio to the backyard. If you have a deck or patio out there already, you should renovate it.
Depending on how big it is, you might be paying around $10,000 for one or new renovations. However, you'll be able to add almost the same amount of value back to your house.
Redo Your Flooring
Lastly, you could always redo the flooring in your house. If you notice a very musty or damp smell when you walk into your home, your carpet could be the culprit.
If that's the case, or if your carpet is just worn down and dirty, you might want to rip it out and replace it. You could either replace it with some new carpet, or you could put in some hardwood flooring.
More and more people are seeking out homes with hardwood floors rather than carpet, just because of the aesthetic appeal and how much easier it is to keep it clean.
Discover More Home Renovations to Increase the Value of Your Home
These are only a few home renovations that can increase the value of your home, but there are many more out there!
Doing renovations for your house by yourself can be time-consuming, especially when you've never done anything like that before.
Thankfully, we have even more help for you! If you enjoyed this article, make sure that you explore our website to find more just like this one!