Do you need housekeeping services? It may be your first time finding a maid service, and you don't know where to start.
To find the right service, you should know your needs, create a budget, research the company, and ask plenty of questions. You should also conduct extensive research to know if you're hiring reputable cleaners with clean records.
The company should also have a solid track record of pleasing clients. To get a better understanding of the company, you must ask some key questions.
This article will help you hire the right housekeeping service for you. Let's explore.
Know What You Want
Before wondering about 'housing keeping services near me,' get a clearer understanding of your home cleaning needs. You may only want certain sections of the house cleaned.
Perhaps you want the kitchen and bathrooms cleaned but not the bedrooms. Convey all of your wishes to the cleaning company.
Not all cleaning companies offer tailor-made services. Many companies offer a general quote based on the size of your home and the number of bedrooms. Overall, find a company that's willing to work with your needs and wants.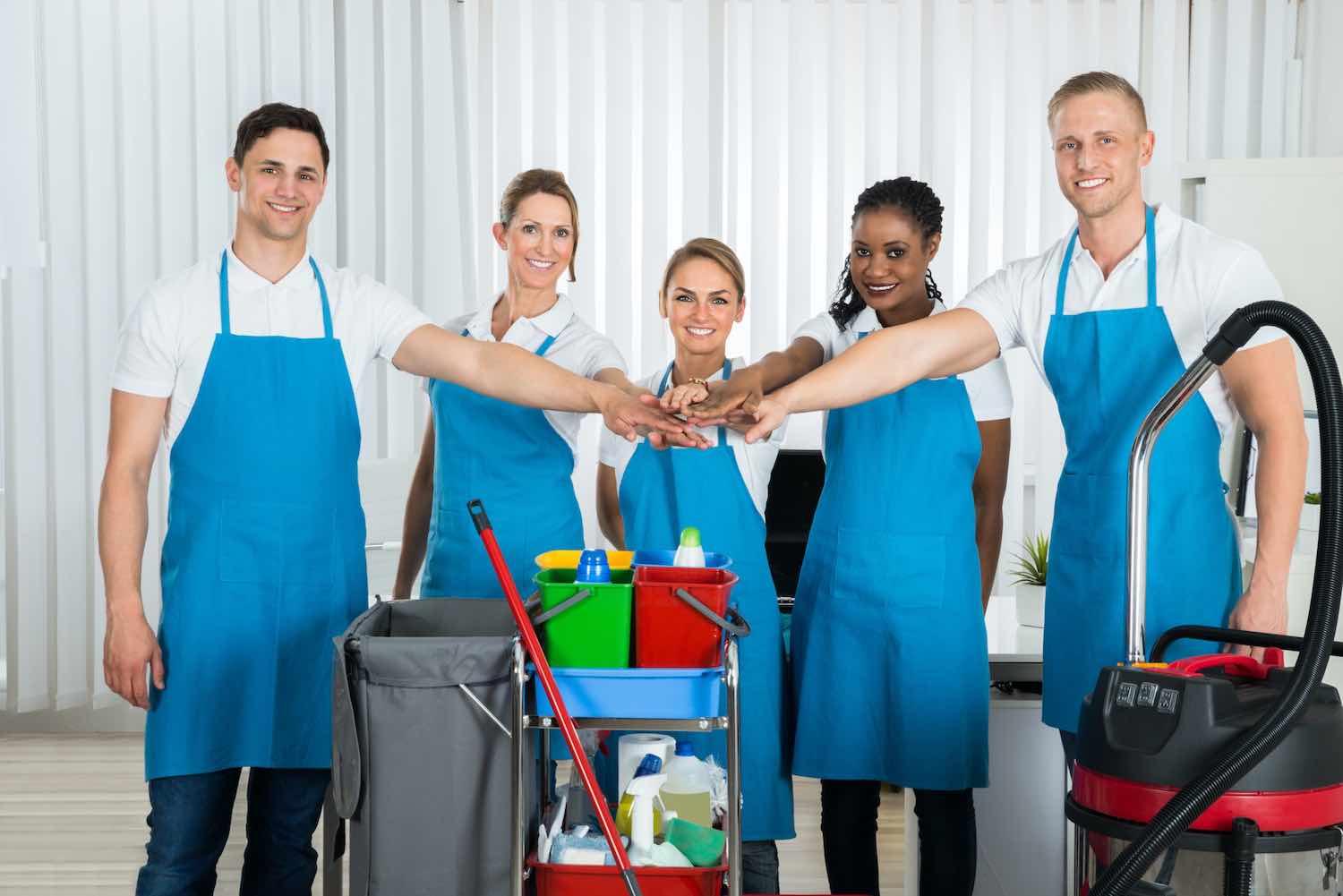 Know Your Budget
When it comes to finding a housekeeper, knowing your cleaning budget will help you determine the right maid service for you. Before creating a budget, ask yourself about scheduling. Do you want weekly, bi-weekly, or monthly cleaning sessions? Frequent visits are cheaper than infrequent visits:
• Example: A weekly cleaning plan will be cheaper than a monthly cleaning plan.
Plus, you should be free to switch cleaning schedules if necessary.
Flat Rates
Flat rates are ideal because you may get an inaccurate quote. You may end up with a low quote in the beginning only to end up with a higher bill.
Therefore, ask for a flat rate to know all costs upfront. Plus, a flat rate will help you know all the services you're paying for.
Conduct Research
First, read some reviews about the company. Learn about the company's conduct and professionalism.
You can read about housekeeping companies via Yelp, Google, or Homestars. Read multiple review platforms to get a good sense of the company.
Also, you can ask friends, family members, or neighbors for a good cleaning service. In many cases, cleaning companies offer credits to people who provide recommendations. If you're impressed by the service, you may get a credit if you recommend the company.
You can also ask the cleaning company for references.
Ask Questions
Ask about the services in depth. Don't assume that certain services are guaranteed. If you want the maids to handle laundry, for example, mention this requirement upfront. Not all cleaning companies do laundry unless specifically requested to do so.4
Don't be afraid to ask as many questions as needed. Also, be upfront about your concerns. Then, go with your gut instinct when making a final decision.
To know the company better, you should ask the following questions:
• How many people are on your cleaning staff?
• How long does a cleaning session typically last?
• Do you have any type of licensure or certification?
• What type of products do you use?
You can ask most of these questions over the phone. Asking these questions can help you learn more about the company than you think.
Cleaning Products
Questioning what type of products they use is necessary if you or a family member is allergic to certain chemicals. You can even request that the housekeepers use a cleaning solution of your choice.
Licensure and Certification
When it comes to licensure, maid services don't need a special license to clean homes and businesses. However, the business should have a general business license.
Plus, the cleaning staff should have received some type of training to perform their duties effectively. Additionally, a professional agency is more likely to offer a tailor-made plan that fits your needs.
Moreover, asking about licensure is vital because you want a professional company that will protect your property and its employees. If an employee breaks something in your home, for example, an insured maid service should compensate you accordingly.
More importantly, a cleaning company should perform a background check on all employees. If you want extra peace of mind, you can request that state or local authorities conduct a separate background check. Many agencies will perform this service for a fee.
Staff Size
Asking about the staff helps you determine if the company can handle your requests. If you have a large home, and if the cleaning staff is small, the company may not have the tools and resources to handle your specific requests. Further, a small team may not always have the necessary on-call availability if you need comprehensive cleaning services.
Friendly Service
Find a cleaning person who makes you feel comfortable. You may deal with one person or a team. Regardless, you should have a good rapport with the cleaning staff.
Don't choose a cleaning company if the cleaner makes you feel uncomfortable. Choosing a company you like will translate into a pleasant experience for everyone.
Finding the Best Housekeeping Services
To find the best housekeeping services, ask plenty of questions, conduct extensive research, and know your budget. To get a solid price, request a flat rate instead of a general quote. You can also request custom services.
Find a cleaning company that can tailor services to your cleaning needs. Also, find a maid service that suits your comfort level.
Interested in reading more? Read more on our blog to gain insight into other topics.