Here at ELMENS, we love to talk about travel and especially that is related to the middle east. Interestingly enough, during our research we found out that Saudi Airlines has a onboard Prayer area.
This maybe the most Islamic airline ever till now.

Saudi Airlines is the flag carrier airline of Saudi Arabia, based in Jeddah. The airline's main operational base is at Jeddah-King Abdulaziz International Airport. Saudi Airlines are member of Sky Team alliance.
Saudi airline removed row from 6-9seat on dreamline for pray in all aircraft.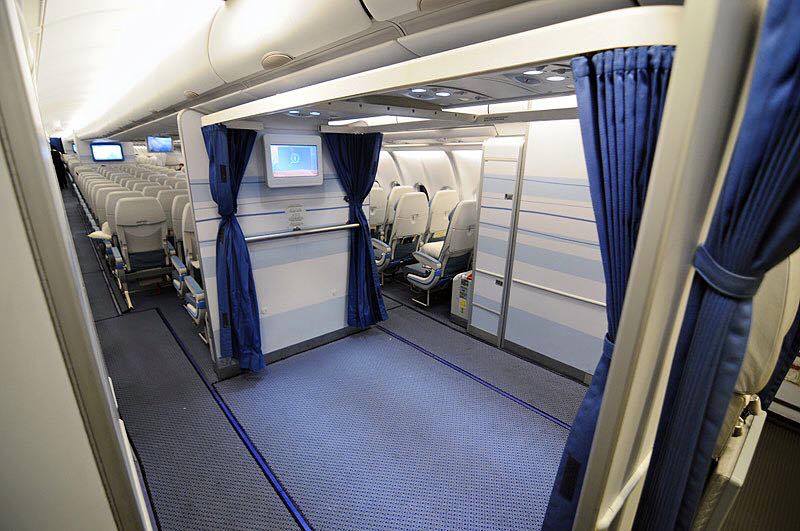 This is probably the top of the prayer rooms so far, literally. It was the first time for me to experience such prayer room inside an airplane where we can perform our prayer just the way we usually do on the ground.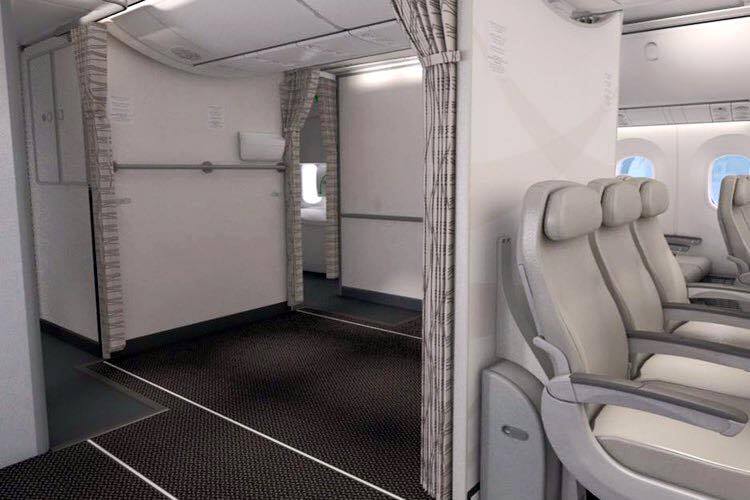 To assist you finding the right praying direction, there's a small LCD screen on the wall indicating the plane route and current location. Hence you can determine the praying direction (qibla).
There's also railing on the wall which I guess the prayers can hold onto in case there's sudden turbulence.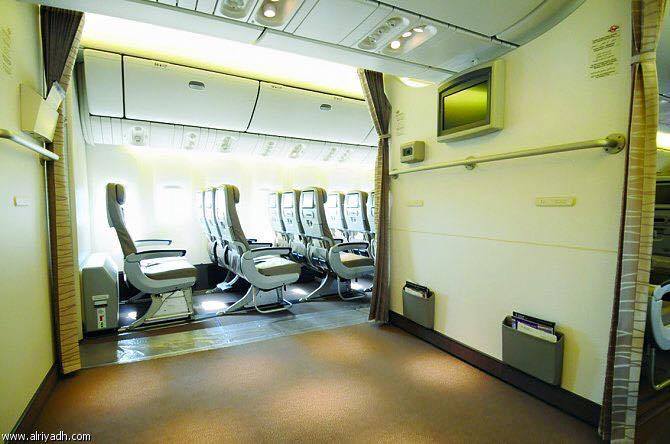 During that journey I have seen more than 6 persons using the facility in separate timing, including myself and one of the female flight attendants. I've told that most Saudi Arabian aircraft have such prayer room onboard. It seems they don't mind losing some seat capacity to gain more blessing.