Accessories are very important when it comes to dressing, but if there is one that makes a difference, that is a luxury bag. And it is that the distinction that the big brands of luxury bags provide is undeniable.
There are many firms that have for sale a wide variety of exclusive designs in which even the smallest detail is perfectly cared for. If this type of accessory is also one of your favorites, let's see which 5 leather goods brands of bags are the best that you should take into account when purchasing yours.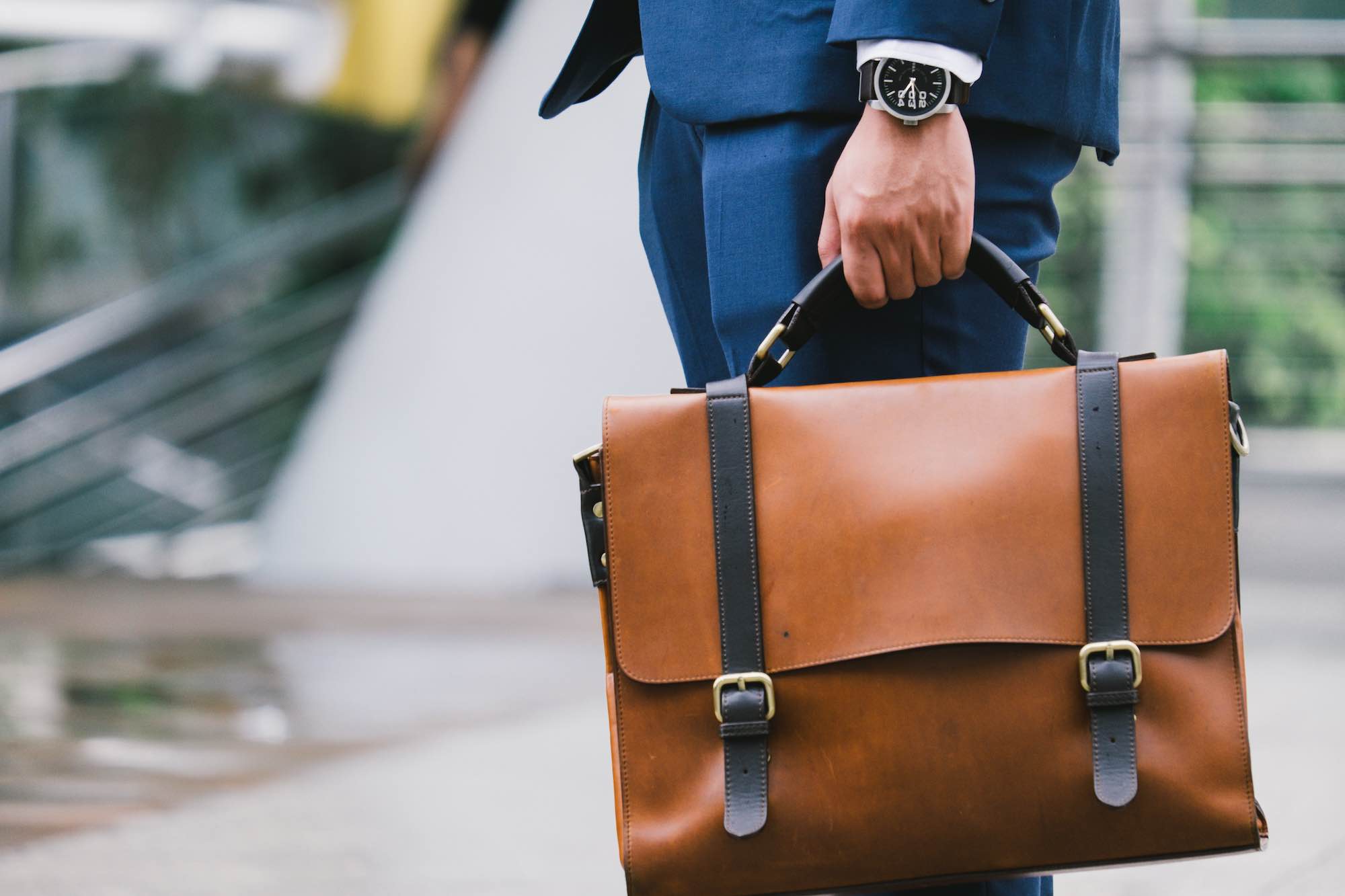 Harber London
Every man needs a good bag with him always and the Harber bags are best option. In this case, the bags for men of this brand will give them the necessary quality and elegance. One of the best things about Harber London products is that they are completely handmade by artisans, so the details of the bags are cared for and made with great care. Don't you like it? Today practically nothing is made by hand.
Harber London wallets, backpacks and bags for men are characterized by their high functionality and quality, they are made of leather and by hand.
The company responsible for its manufacture combines highly qualified craftsmanship with top-quality raw materials in all its products, thus managing to provide them with a unique style and design in which every little detail is taken into account.
Leathario: Best Handmade Leather Backpack for Men
• Materials: Genuine leather, authentic handmade leather, excellent stitching, smooth zippers.
• Made with 100% genuine leather.
• Handmade.
• Excellent quality, even at the seams.
• Super resistant zippers.
• It is easy to combine, whatever your style.
• Strong and durable.
• It has a fairly large storage capacity.
• Comfortable and casual.
• It has a 30-day warranty.
• The right space, without large storage.
It has a very attractive glossy waxed and leather color and has the ideal soft and supple feel to the touch. It is very comfortable to carry on the shoulder and although it is a handmade backpack, it has wonderful finishes.
Pepe Jeans Bromely: Best Large Computer Leather Backpack for Men
• 31 cm x 47 cm x 11 cm laptop backpack made of Synthetic Leather.
• Multiple compartments for different uses.
• Special spaces for the computer and the tablet.
• Lots of storage space.
• Although it is very spacious, it does not seem that you have the house lying down.
• Wide, padded shoulder straps.
• You can attach it to your suitcase if you are going to take a long trip.
• Excellent quality materials.
• Very attractive design.
• It is not genuine leather, but synthetic.
• It's a bit big for me, but it all depends on how you want to use it.
• A great backpack from the Pepe Jeans brand. For me a brand that never disappoints, and in this backpack it does it again.
Resistant
With a great design and excellent quality, this is a very resistant and durable backpack that will resist, thanks to its synthetic materials, what natural leather would not support.
If you're not a true leather devotee and don't mind throwing yourself out for the one that hits the spot, here's a good alternative. With the beauty of natural leather and the functionalities of synthetic leather.
It is a very comfortable and well-structured backpack, with space for everything. The seams and zippers have an excellent finish, and it is perfectly designed for continuous use, so you do not mind using it every day that it was made for. It will hold, don't worry about that.
Ideal for students or workers who need a daily backpack that supports their rhythms, it is also ideal for going on a field trip or a short getaway.
ALASKA EXPORTS: Best Vintage Men's Leather Backpack
• Imported: purchase only from CLASSIC_HANDICRAFT
• Fully convertible from shoulder bag to backpack.
• Made with excellent quality leather.
• It has steel buckles, goodbye to rust!
• Very good quality finishes.
• Pleasant to the eye and also to the touch.
• It has multiple pockets.
• With padding for the laptop.
• Handmade with genuine leather.
• Inside it has a canvas lining for extra protection.
The Alaska Exports backpack, with that vintage style that we like so much, is made by hand with excellent natural leather. This backpack can be used in two ways: both as a backpack on the back and as a shoulder bag.
Although it is true that it is preferable for hanging use, as a shoulder bag, then for use as a back pack, we love its design and for light use it is perfect. Of course, do not load it too much.
The buckles and zippers are very resistant and it has pockets to keep everything you need close at hand. It has a padded space for you to store your laptop and rest assured that it is safe.
YFbear: Best Small Leather Backpack for Men
• Modest size: 33cm (L) x 44cm (H) x 12cm (W) / 13 "(L) x 17.3" (H) x 4.7 "(W) inches, portable but quite
• Very good quality leather and stitching.
• With enough pockets.
• Ideal for carrying your laptop or tablet.
• It is available in two shades of brown; I love that you can choose the tone or colors!
• Quite comfortable and resistant suspenders.
Drawbacks
The size maybe a little small. If you are going to give it normal use it is fine, but if you intend to carry a lot of things better take a look at the other larger models. Although it is not genuine leather, it does look like it.
It is quite comfortable; If what you are looking for is a small leather backpack with some simple features, this may be the right one for you.
A backpack of excellent quality and magnificent finishes, with a very beautiful design and although it is not natural leather, it passes as if it were.
If this is not a problem for you, you can buy a sturdy and durable backpack that is smaller in size than previous backpacks. It is ideal if what you want is a normal use to go to work or to university, for example.