At 30, things in your life have changed and evolved both in the physical and financial sense. But, no matter what stage of life you're in, one thing will always remain the same: You're never too young or too old to invest. Investing in your future at this age is a significant start. Whether it is an item, bonds, stocks, business and among others, carefully choosing your investment will greatly affect your future. Therefore, setting up a goal and executing them in the right way will not only help you reach your future financial standing, but also your future freedom in all aspects of life.
A Rolex watch increases its value over time, which makes it a great investment piece. Besides that, it's a timeless model and you can pass it down to your kids and grandkids. Here are the top seven Rolex watches you can choose from:
Submariner Oystersteel New Model 2020
This Rolex Submariner Oystersteel set the standard for divers' watches. It features a unidirectional rotatable bezel with 60-minute graduations that allows a diver to accurately and safely monitor diving time. Besides that, the solid-link Oyster bracelet is scratch-proof and highly resistant to corrosion. If you are looking for the best underwater timepiece, you may consider the Rolex Submariner.
Oyster Perpetual 36 Automatic Chronometer
Oyster Perpetual 36 sets the modern and classic style into one timepiece. The yellow dial embodies the distinct face of a Rolex watch. It was also polished with 18 ct gold hour markers and an oystersteel case that makes it extremely resistant to corrosion. If you are getting an aesthetically pleasing and certified quality timepiece, Oyster Perpetual 36 is the best for you.
GMT Master II Pepsi Blue and Red Bezel
The Rolex GMT Master II features a black dial and a two-color bezel in red and blue ceramic—which also represents Pepsi. It is designed with two different time zones for intercontinental flights. Moreover, its innovative high-technology with a 24-hour rotating bezel allows travelers to adapt to their new time zone without affecting the precision of their timekeeping. If you are considering a timepiece that looks robust and versatile when it comes to its features, you may look at GMT Master II Pepsi Blue and Red.
Explorer Black Dial Stainless Steel
From the name itself, the Rolex Oyster Perpetual Explorer II tells a tale of the brand's expedition in the Himalayas and the honorable first successful conquest of Mount Everest back in 1953. It has a black-colored dial and a Chroma light display of numerals. Furthermore, its oystersteel case has optimal legibility in any situation and toughest conditions. If you are checking out a timepiece that would go well with your adventures, the Explorer must be right for you!
Sky-Dweller Automatic Chronometer
The Rolex Skydweller was designed for those who travel the world. This distinctive watch is characterized by its second-time zone display on an off-center disc on the dial. The innovative system simplifies life for the wearer of the watch, which automatically changes according to the traveler's local time zone. It also features a rotatable fluted bezel and magnifying cyclops lens, which represents its distinctive and timeless aesthetics. If you are searching for the best travel companion with proven excellence and reliability, the Sky-Dweller must be the best timepiece for you!
 Cellini Date White Gold Silver
The Cellini is an elegantly designed timepiece that manifests true luxury! This watch comes with an 18 ct white gold crown and luxurious black alligator leather strap that makes it aesthetically pleasing. Besides that, its silver guilloche dial and domed and fluted bezel make it distinct and stylish. If you want an elegant and bundled timepiece, you will compliment the Cellini.
Air-King Black Dial Stainless Steel Men's Watch
The Air-King is an homage to Aviation and one of the most iconic watches in the history of aeronautical heritage during its golden age in the 1930s. It features a distinctive black dial, 40 mm case in Oystersteel, and solid-link Oyster bracelet with Oysterclasp. Other than its unique features, the watch is powered through the Perpetual 3131 movement with a 48-hour high power reserve. If you like to own a timepiece of the pioneer of the golden age of aviation, you can go with the Rolex Air-King.
Final Thoughts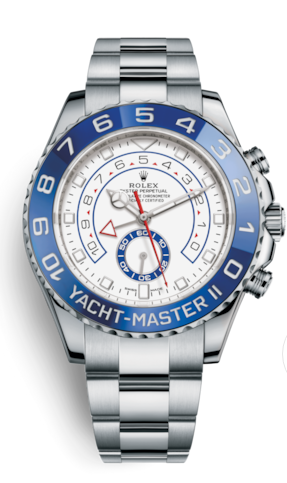 People in their 30s should start looking for a great investment piece by now. While some prefer branded bags and shoes, one can consider investing in a luxury watch, too. And when we think of such a watch, the first thing that comes to mind is, of course, a Rolex. The brand has already made its legacy in watchmaking history. It has proven its credible craftsmanship in the industry with its top-grade metal materials, which means you can wear it for years and you won't be needing other watches from then on.
Every Rolex watch is unique in its own way, which is why it's important to choose the right timepiece to invest in 2021. Finding the right timepiece must be tough for some, but by carefully checking out the watch's features and materials, it is definitely worth your time.