Motorcycle helmets don't just make the rider cool, but it serves as protection. In case of accidents, it can decrease the fatality rate by 37% and head injury by 69%.
Other people just wear it to look cool or because they have to follow the law.
So when you choose your helmet, you should always get the best ones for you. There are tons of designs available, including police motorcycle helmets, to choose from.
And deciding which one to purchase can be tough.
So how do you choose which motorcycle helmet to buy? We got a guide to help you purchase the best one for you.
What Will You Use It For?
There are three common ways you can use your helmet for your motorcycle rides. This will always depend on your lifestyle or how you will use it.
If you are buying a helmet for your daily commute to work or a long-distance trip, you might want to choose comfortable ones. In most cases, higher-end brands offer the best comfort.
You might be stuck in a heavy traffic jam, and wearing your helmet for a long time is no joke. But with a comfortable helmet, you won't feel any pressure on your head.
On the other hand, communication is an important element if you are riding with a group. Hand signs or gestures are fine, but you can also use helmets with Bluetooth systems.
This can make the communication between each member more efficient. In an article from Fox News, you can see some helmets with cameras, and they are also equipped with Bluetooth and GPS tagging functions.
However, if you are going to use the helmet for racing, buying high-performance helmets is the best thing. They are made for track racing and can give you better comfort, even though you're in a tucked position.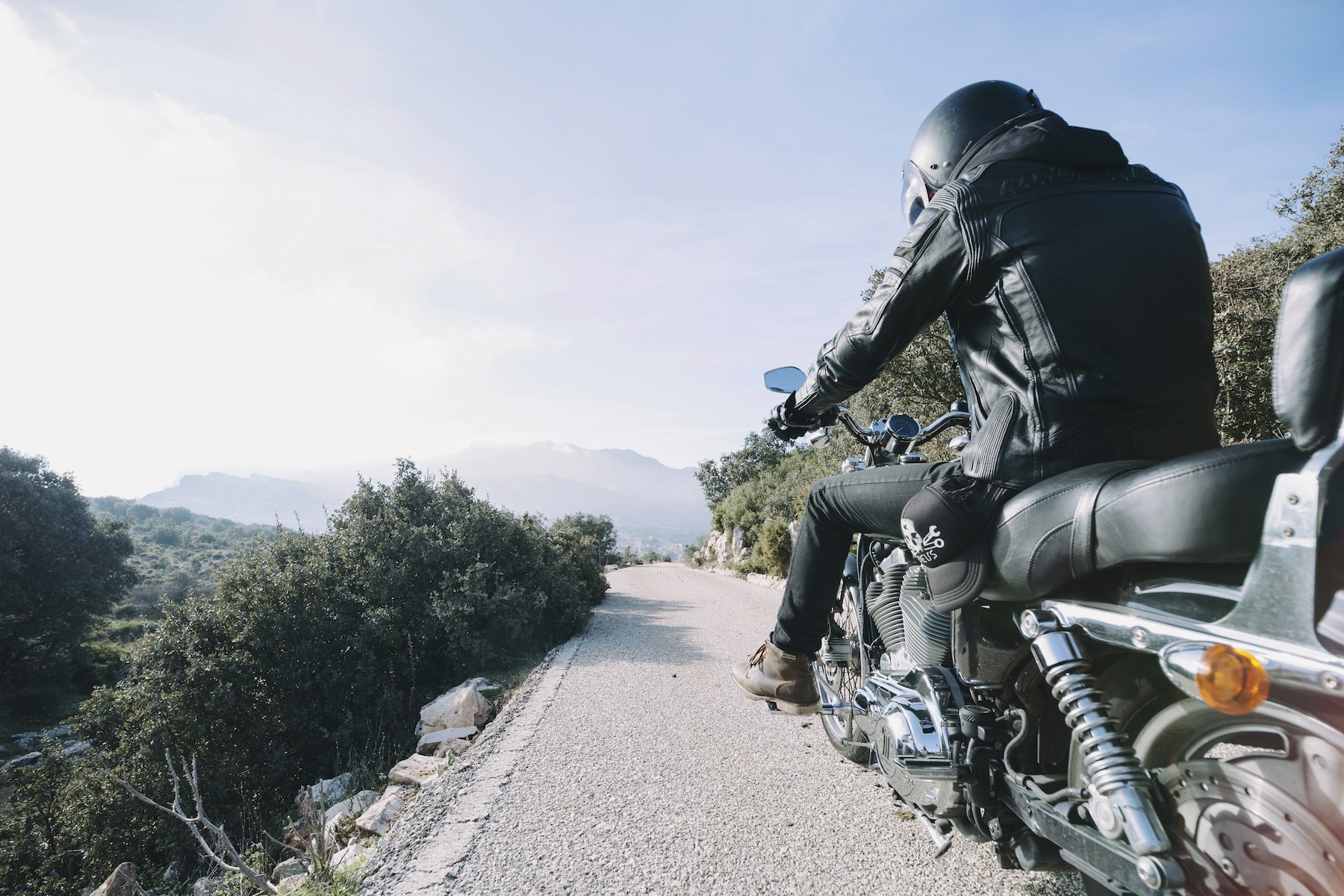 The Features You Want
When choosing the best helmet for you, identifying which features you want is essential. You need to be specific with them as it could give you the right comfort.
Also, you can decide whether it fits your budget.
The first thing you need to decide on is the material used for the helmet shell. Polycarbonate material is one of the most affordable ones, and it can absorb energy.
But if you prefer more expensive ones, you can always go for fiberglass composite or carbon fiber. They both offer better protection.
The weight should also be considered. A properly fitting helmet can distribute the weight around your neck and shoulders.
This means you'll have a more comfortable ride without stressing your shoulders and neck.
Additional comfort and safety features play a vital role. But again, this will depend on how you'll intend to use it.
There are trips where you might want a helmet with an integrated sunshade or perhaps wind reduction measures. Also, there are newer models of helmets where taking them off is easier.
Helmet Safety Ratings
Safety is important, which is why researchers suggest that even kids should wear helmets even with just riding their tricycles. This can be found in an article published on CNN.
No matter how old you are, wearing a helmet is critical when you use a bicycle or motorbike. Regardless of the make and model of the helmet you wish to buy, you need to make sure that it passes the DOT's (Department of Transportation) standard.
If you are looking for substandard ones and have not passed the standards because it's cheaper, we highly recommend not doing it as you are risking your safety.
As long as it passes the standards, you'll feel safer when you ride your bike.
Helmet Measurement And Sizes
When you are thinking about comfort, make sure that you get the right size for your helmet. As mentioned above, if it is too big for your head, it'll stress your shoulders and neck.
And if it's small, it can put pressure on your head.
Getting the right size is important. And to get your size, you can use a measuring tape and wrap it around your forehead, half an inch above your eyebrows, above your ears, and around the back.
Keep in mind that your size from 1 brand can be different from the others as they have different sizing. So the best approach is to try it first before buying it.
And if a finger fits easily between the helmet and your head, you would most likely need a smaller size. Helmets should fit snug for comfort and safety purposes.
Conclusion
The best helmet for your friend could be different from yours. Remember that it will always depend on how you will use it.
Also, the budget can be a deciding factor. Just make sure that the helmet you're going to purchase passes the DOT's standard for a better, safer riding experience.