When Brian Su inherited the Swiss-made Roamer watch from his father, the one he had owned since his 20s, it kindled a passion in Brian for mechanical watches. His 83-year-old father was a mechanical engineer for his entire life, this mechanical watch was his most prized possession. Brian knew the weight of the piece he wore, and before long, Brian's love for craftsmanship and history made him acquire over 60 watches during his two years' journey overseas. Together with his friend, Tyler McKay, who also loved historical pieces, they began their hunt for authentic watches. This set the foundation for Sangamon Watches.
"One day, Tyler and I were talking about a watch I bought in Israel," Brian said, "then our coworker, Mark Bennett, told us that Springfield, Illinois had once been home to one of the finest watchmakers in the United States – the Illinois Watch Company."
"On investigation, we found that the former watch company had operated for 61 years, building nearly six million watches at its peak with a technology used by railroads across the world". Motivated by this history, Tyler McKay and Brian Su decided to build their own watch company to build on the legacy of Illinois watchmaking.
Their brand, Sangamon Watch Company, was founded to retrace the footsteps of the old Illinois Watch Company. They named it after the Sangamon River because Brian and Tyler had always been inspired by the life of America's most iconic President, Abraham Lincoln.
"What sets us apart," said Tyler McKay, "is that every collection we design and produce recreates the memories of an event or person in America's great history."
Their first series was appropriately titled "New Beginnings," with only 500 "Lincoln's River Collection" watches, follows the footsteps of Abraham Lincoln during his youthful years in Central Illinois. Brian literally followed the footsteps of Lincoln to find inspiration for their pieces by walking on the Lincoln trails and the river in the past few years.
According to Tyler McKay, "Sangamon's New Beginnings are potential collectibles that can be worn every day. The engraved backside of these watches illustrates the moment in 1831when young Lincoln navigated down the Sangamon River, eventually getting his flatboat stuck on a mill dam at New Salem. Lincoln showed ingenuity and leadership skills in maneuvering around the dam, impressing many of the locals, gathered around to watch."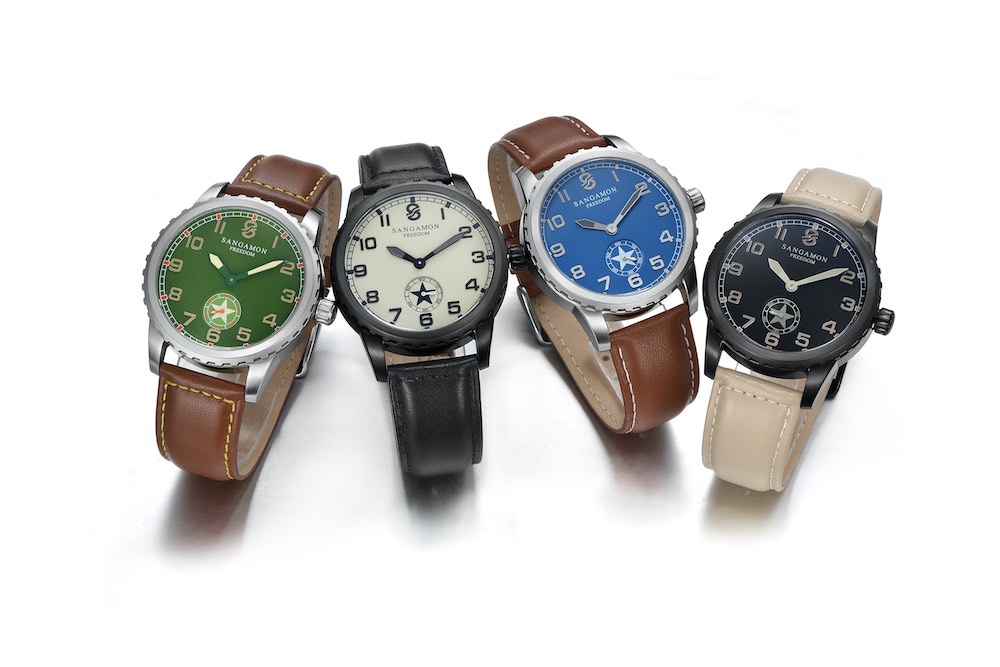 Their second product release is also sensationally inspired. The new series is titled "Freedom," it follows the heartfelt battle for liberty at the Omaha Beach in France, which was one of the bloodiest battles of the 20th Century. Engraved on the back of the watch is a courageous American soldier storming the Omaha Beach, and all 24 stars represented roughly 2400 American casualties at Omaha Beach on June 6, 1944.
"The quality and design of the Sangamon Watch Company's products make a worthy successor to the old Illinois Watch Company," said McKay. "We are headquartered right here in Springfield, but we have a global team and are firmly dedicated to quality over quantity. We work with trusted professional manufacturers, and our small product series yields precision and reliability".
Their journey together did not begin overnight. "I came to America in the late 1980s right after Tiananmen massacre occurred in Beijing," Brian Su explained, "but was drawn to the stories about Abraham Lincoln, his courageous life and honesty, so I moved here to Springfield and have been here ever since." Brian Su studied as a graduate student at Sangamon State University, and has spent the last three decades working and traveling around the world. Still, his heart and home remain here in Springfield.
Tyler McKay is a proud father of two lovely kids and a six-generation farmer from a small village in Central Illinois. His midwestern values, while raising livestock during his growing years, ignited his desire for entrepreneurship. Together, he and Brian did some international business consulting for the last 10 years. Now, they established the Sangamon Watch Company, which happened while McKay was pursuing his MBA program at the University of Illinois, Champaign Urbana.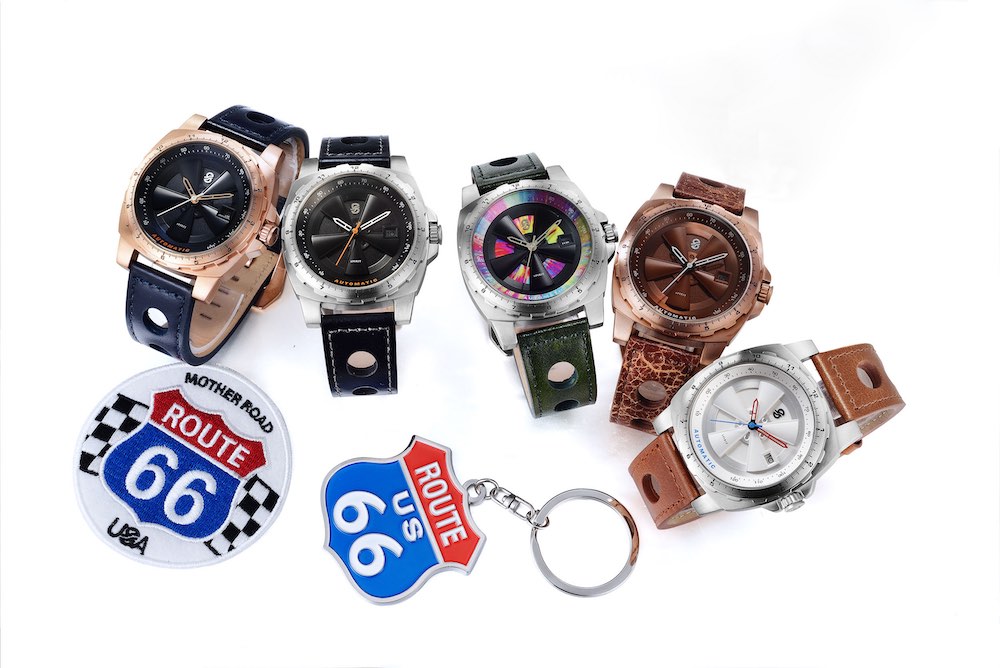 While their brand new startup venture has faced a rocky road, especially during the ongoing Covid-19 pandemic, it is efficiently weathering the storm. Already one year old, the Sangamon Watch Company is celebrating its anniversary with a third product series titled "Spirit." Spirit Series is inspired by the iconic and historic Route 66, one of the famous roads in the world connecting Chicago to Los Angeles. "Iconic Route 66 is also fondly called Mother Road," McKay explained, "It is a symbol of the classic Americana, in search of a greater adventure." The Spirit Series Mother Roald Collection is a limited edition of only 300 watches and available one for pre-sales this Fall 2020. "The engraved backside of the watch" McKay continues "highlights the famous Route 66 road sign in front of a checkered flag".
Brian Su and Tyler McKay are very particular about the stories they narrate in every stunning product. Their brand Sangamon Watches is an exceptional example of the global movement called "microbrands." Their unique flair for sharing America's rich history upon classic creations of stunning watches is phenomenal. With their uniquely designed watches, they don't just tell fascinating stories but help Americans retrace and showcase their pride in history. Sangamon Watch Company's Official Website: http://www.SangamonWatches.com