This year has been hard on all of us, with the COVID19 pandemic and not easing, inflation hitting us hard and with the Cherry on top, the California Wildfires. The Wildfires, totally unexpected pounded the residents with lots of issues, most importantly are the Power Outages. They say What Doesn't Kill You Makes You Stronger so this time, we are prepared for all scenarios INCLUDING power outages!
In terms of the amount of fires burned, the 2021 season has been outpacing the 2020 season, which itself was the largest season in the state's recorded history. The state also faces an increased risk of post-wildfire landslides.
More than 120 families have been evacuated from the fires, and companies including PG&E have preemptively spent billions of dollars to reduce the risk of wildfires and avoid an event similar to the previous year's fire season. They have also sought to cut the power to stop the fires from spreading with Firefighters have prescribed fires to prevent other fires burning.
As the flames from the second-largest wildfire in California's history, continue to spread, the state's largest utility says it might shut off power, including in areas near the fire, to prevent further blazes from sparking.
So We started researching online for Suitable Survival Kits for Hurricane, Emergency Light for Storm, Outages, Outdoor Portable Lanterns and we found the answer at VONT. We had a few criteria choosing our Dark Nights Saviour by choosing the Vont 4 Pack LED Camping Lanterns from Amazon. We ordered them two days ago along with Emergency Lighting Batteries and today, we unpacked our survival kit lanterns.
We can not stress that with the Husband working from home and the Kids going back to school, this is an essential and integral gadget that every house should have to sustain a living.
Here we list why chose VONT lanterns for the power outages:
First priority was the price; Vont 4 Pack LED Camping Lanterns come in a pack! The whole 4 lanterns pack are $27.99 which is the price of ONE lantern available online, making it an amazing deal!
But if you want just ONE lantern, it retails at $7.99 which is also great. The packaging it came into was superb, taking care of every Lantern along with the manual.
Second, the technology is amazing. VONT lanterns have 30 small bright LED lamps which make it last longer with an amazing brightness that cuts through 360 degrees of darkness on the darkest nights.
It also has an option to run on batteries, which are included as well in the pack!
Moreover, they are family friendly and kids friendly. Very safe for the kids to carry around and water proof as they are constructed with aircraft grade materials with a collapsible design that reduces or increases the light as you collapse or expand the lantern.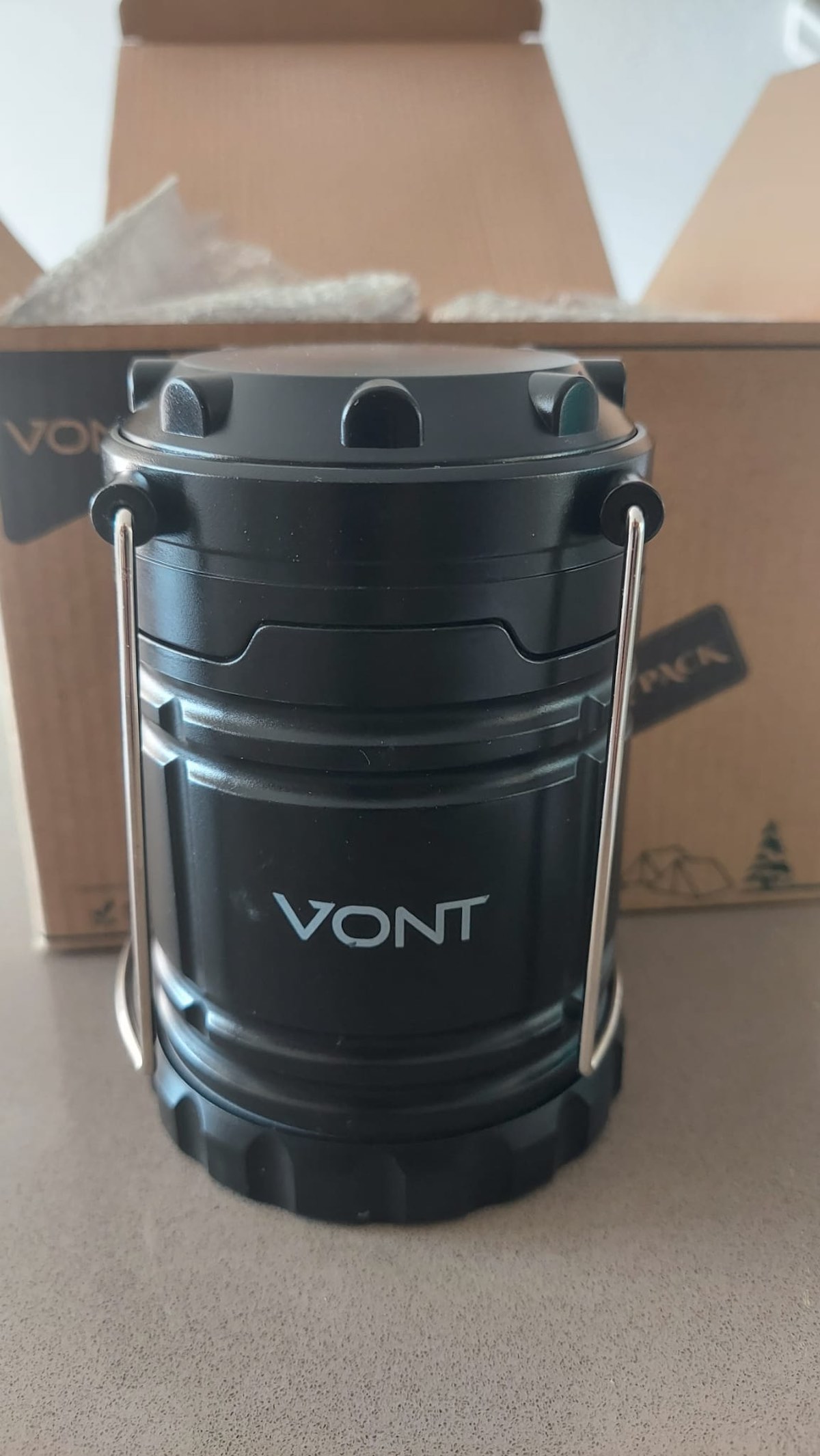 When collapsed it's as small as your phone. Easily fits in your backpack or emergency kit and waterproof so the lanterns are able to survive a 10-foot drop and being temporarily submerged under water.
Lastly, they are readily available online and from Amazon. So if you're in dire need of something to lighten up your dark hours, VONT lanterns would arrive with next day delivery with Amazon Prime with FREE shipping.
Check them out today and tell us what you think in the comment section below!