Televisions have certainly become a part and parcel of everyone's life. You wouldn't exactly find a house without a TV. Sure, the connection might be off, but that would probably be because of the children's exams. Nevertheless, the need to have a well-hashed out TV runs high among the people, and hence Smart TVs are getting all the heat. More often than not, people just go and purchase those Smart TV which the salesman knows. However, it wouldn't hurt to know what kind of TV you are thinking of buying for your house. In fact, it would save you a lot of time and effort, especially if the one you uneducatedly chose turned out to be a bad choice. These TVs are worth buying only if they offer the most relevant features and exciting prices, for which Walmart comes to rescue as with the Walmart online coupons clubbed with slashed prices you can afford to unlock the best of entertainment conveniently in your living room. Given below are some of the factors you have to consider while getting a good TV.
1. Screen Size:
However, features packed TV you want to have, screen size is as much important as those features. It surely depends on the size of the family, the distance between the couch and the wall, among other things. It doesn't have to be the ultimate largest screen, get the considerable one for you. The ideal size these days, comparing the price, performance and living room dimensions, is between 55 – 65 inches. Maybe you can start with that bracket?
2. Screen Resolution:
Screen resolutions are even more important than the screen size; in fact, they actually go hand in hand. The full HD (1920 X 1080 pixels) was the ultimate of the resolutions; however, the scenario changed when Ultra HD came into the play. These Ultra HD Sets – also called as 4K models – have four times the number of pixels found in full HD. It will, therefore, have 3840 X 2160 pixels. It is packed with details and sharpness, definitely something that will help your family on a whole. They definitely look great, and that's why their popularity is making them a common choice for the household.
3. HDR – A sound choice or not:
HDR is actually a new feature of 4K TV sets, and the full form here means High Dynamic Range, which is pretty self-explanatory. It has more contrast levels, along with increased levels of brightness. There is an onslaught of 'HDR10' or 'Ultra HD Premium' TV sets in the market this year, including shops like Walmart and many more. Dolby Vision is an even more advanced version of HDR, where there is also noise reduction and surround sound. It totally depends upon you to accept this or not, as the changes can be straining to some eyes and soothing to others.
4. Refresh rate:
Smart TVs are described in Hertz (Hz) and it is a parameter to tell how many times per second a picture is getting refreshed on the screen. While the standard is 60 times/second, new models have a rate of 120 Hz, so as to create an even more solid picture, without it going blurry or jittery. Gamers should go for a 60Hz TV, but it is not applicable to normal TV buyers; they should strive to get a TV set with the refresh rate of 120Hz, for a smoother and clear experience, quite literally.
5. HDMI and connections:
Smart TVs do have the option of connecting external devices to it, just like laptops. Make sure you choose a TV with more than enough HDMI plugs and other connections plugs. There is also the problem of these 4K Ultra HD having HDMI 2.0, so as to accommodate more Ultra HD sources. The goal here is to get a TV set with at least four HDMI ports, and if there is HDMI 2.1 format available in TVs in your budget, then well and good!
6. Audio quality:
Not all of the smart TVs claim to have beautiful sound quality; it is quite often forgotten in front of the enchanting quality of the display. Even the ads for smart TVs focus on the display quality, and not the sound quality. Either you will have to use headphones, so as to not experience breaking, jittery voice, use a surround-sound system, or better yet, just get a nice soundbar. Soundbars are not only popular because of their inexpensive price, but they also highly improve the experience, not to forget their easy installation procedure. It is said that movies and sports especially will greatly benefit from the installation of a soundbar.
7. 8K resolution:
If you think 4K is amazing, wait till you see the fantastic quality of 8k resolution. It comes in 7680 X 4320 pixels, which is telling enough. However, it is advised that you should hold off the thought of buying an 8K resolution Smart TV for a moment. Why? As there are no 8K movies available to purchase, and 4K resolution is more than most people are able to handle, with the unavailability of high-speed internet connection and money for the price it comes in. Nevertheless, keep your eyes open for 8K resolution TV sets; they will soon become a common commodity for you to replace your previous Smart TV with. That's what Walmart is here for!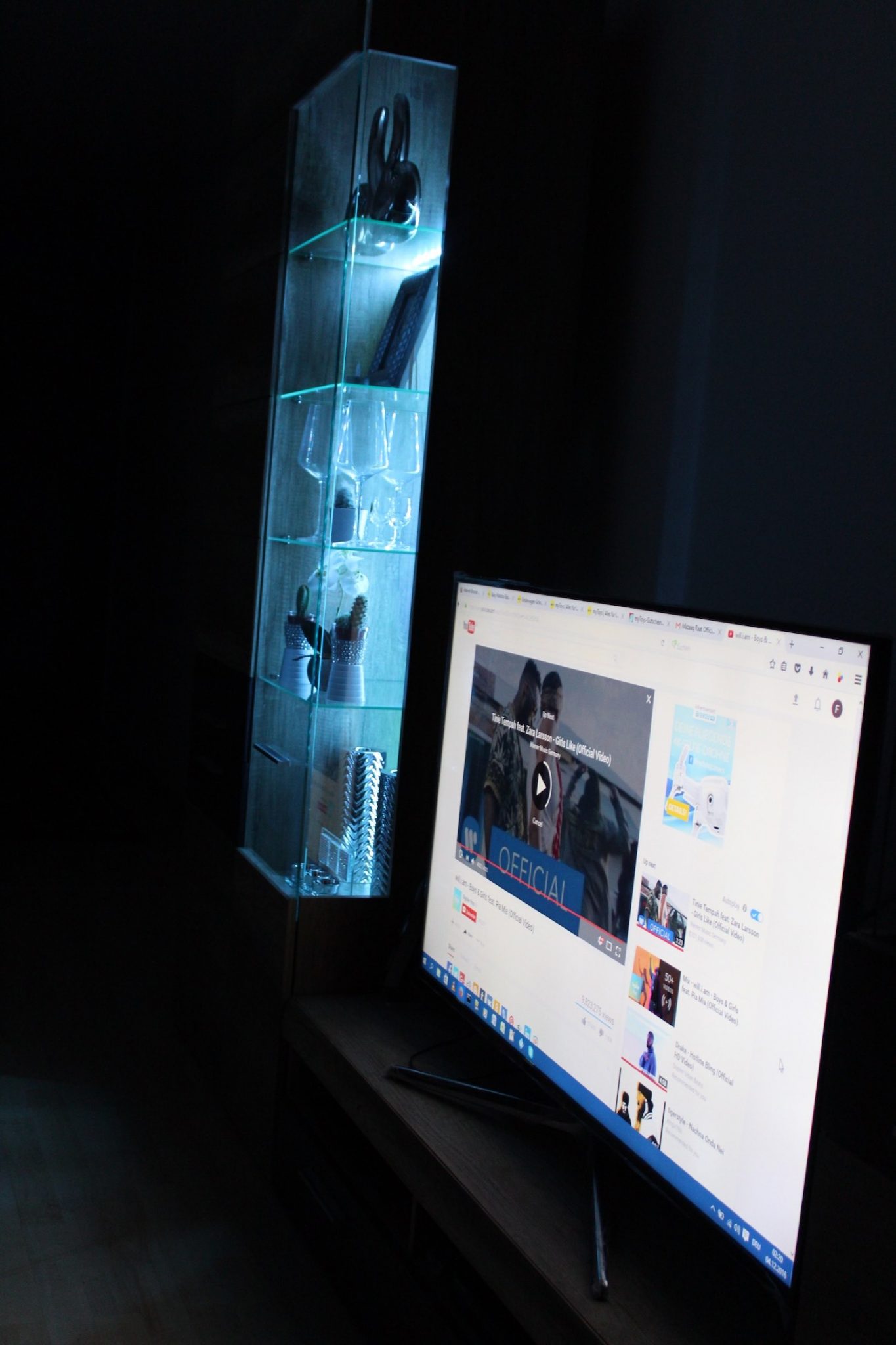 TVs might be the electronics which all people usually ignore, in the light of laptops and the installation of Netflix, but they are useful even more than we think. Getting a smart Smart TV is as essential as getting a nice enough phone. Choose the one which will fit your budget and still be packed with as many good features as possible.