Clutter is more than just an eyesore; it can also be a significant mental and physical drain. You must build and maintain solid habits to declutter your home like an expert and have a clear mind. Here are a few pointers to get you started on decluttering and improving your health.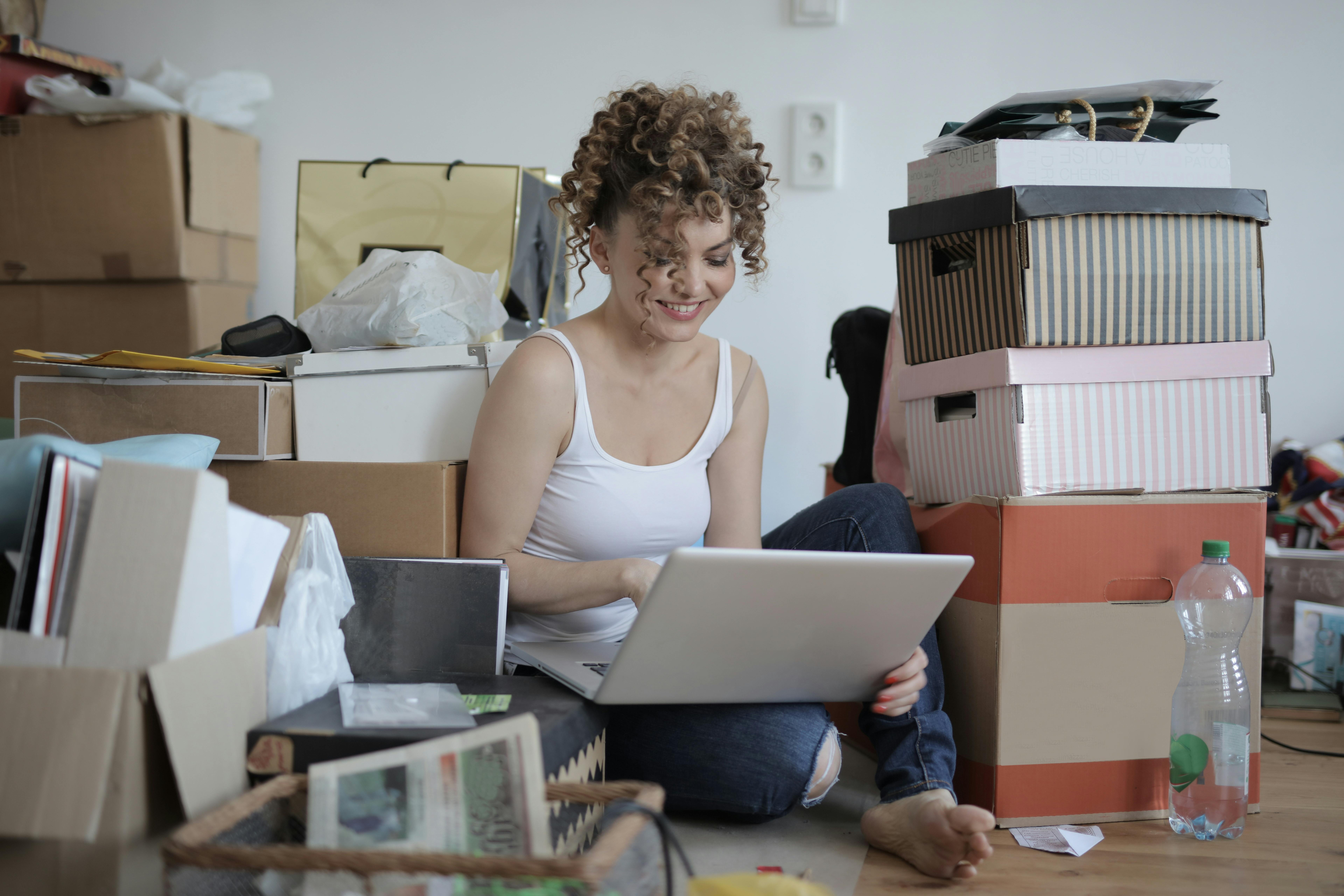 1. Purge Everything
You probably don't need, want, or even use some items you've hoarded for years. In your closet, old clothes and shoes occupy a lot of room. You can offer gifts you don't like or never wear to someone who will appreciate them. That way, you'll know where your old stuff ended up, without feeling bad about giving it away.
Those old childhood toys are amusing to look at, but they are just gathering dust. With toys, you can always give them to those you know or, even better, to some children in need. Isn't it fun knowing you can give back while getting rid of the extra stuff?
Decluttering daily is the best method to keep your new sense of order. If it's impossible to keep things tidy every day, set aside some time once a week to sift through your belongings swiftly and efficiently. You'll always know what's there and where it should be this way.
Take the time to contemplate what is most important to you, and then decide based on that. You'll feel much better about the manageable collection of things that remain after deleting everything else — no matter how small.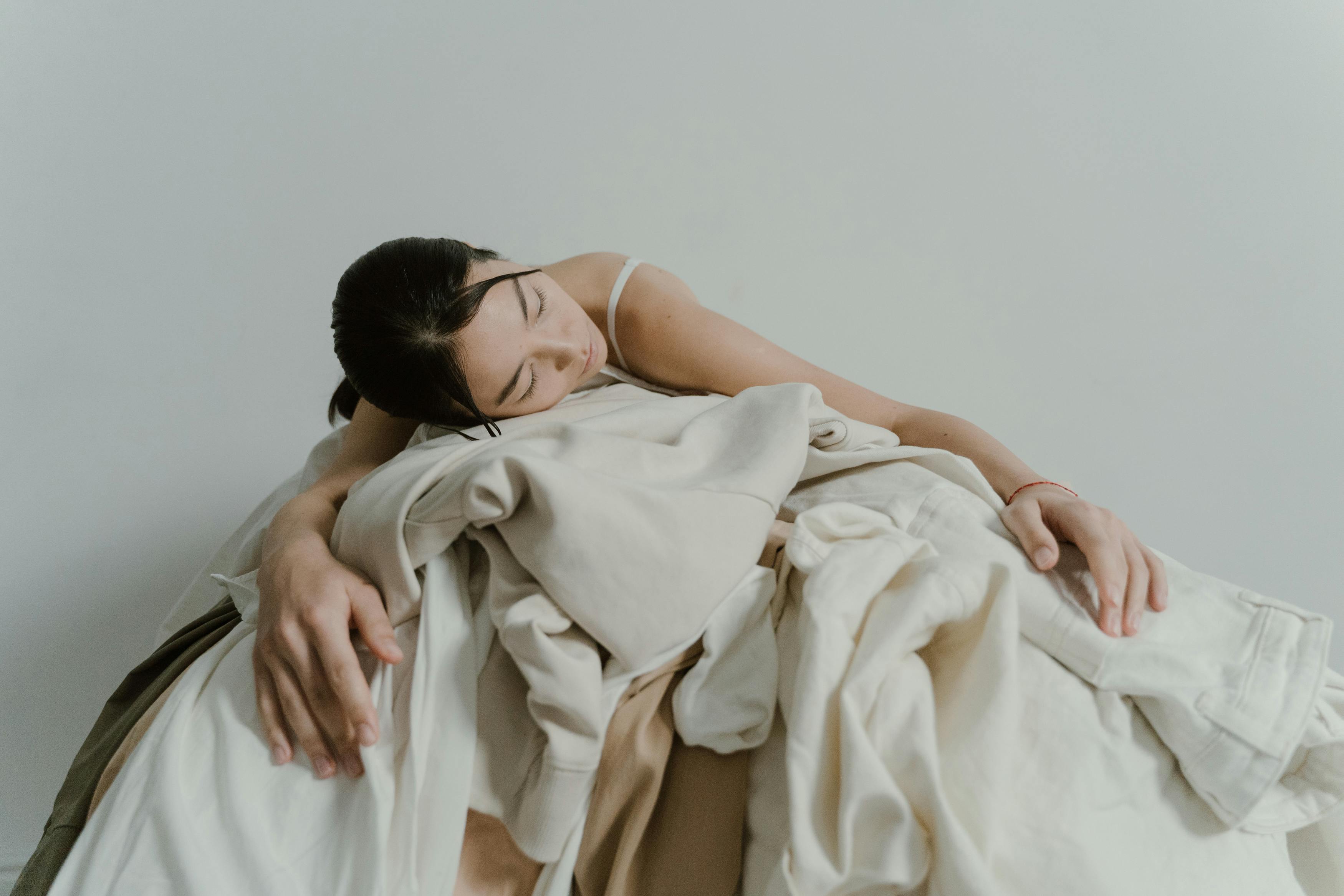 2. Have a Plan For Everything
Every successful venture necessitates a well-planned strategy. Create a system for signaling each stage of the decluttering process to prevent being upset or annoyed. A detailed checklist can help keep track of your tasks and facilitate the cleaning process.
As you go around your house, make a list of the things you have in duplicate or that you don't use or need. Make certain that no rooms are left unattended.
Assign a rating or grade to each area based on how cluttered it is. This way, you'll know where to start and how to allocate your time. Once you've completed listing the rooms, set completion dates for each stage of the decluttering process. Choose feasible dates, as missing a deadline will just add to your frustration to declutter your home.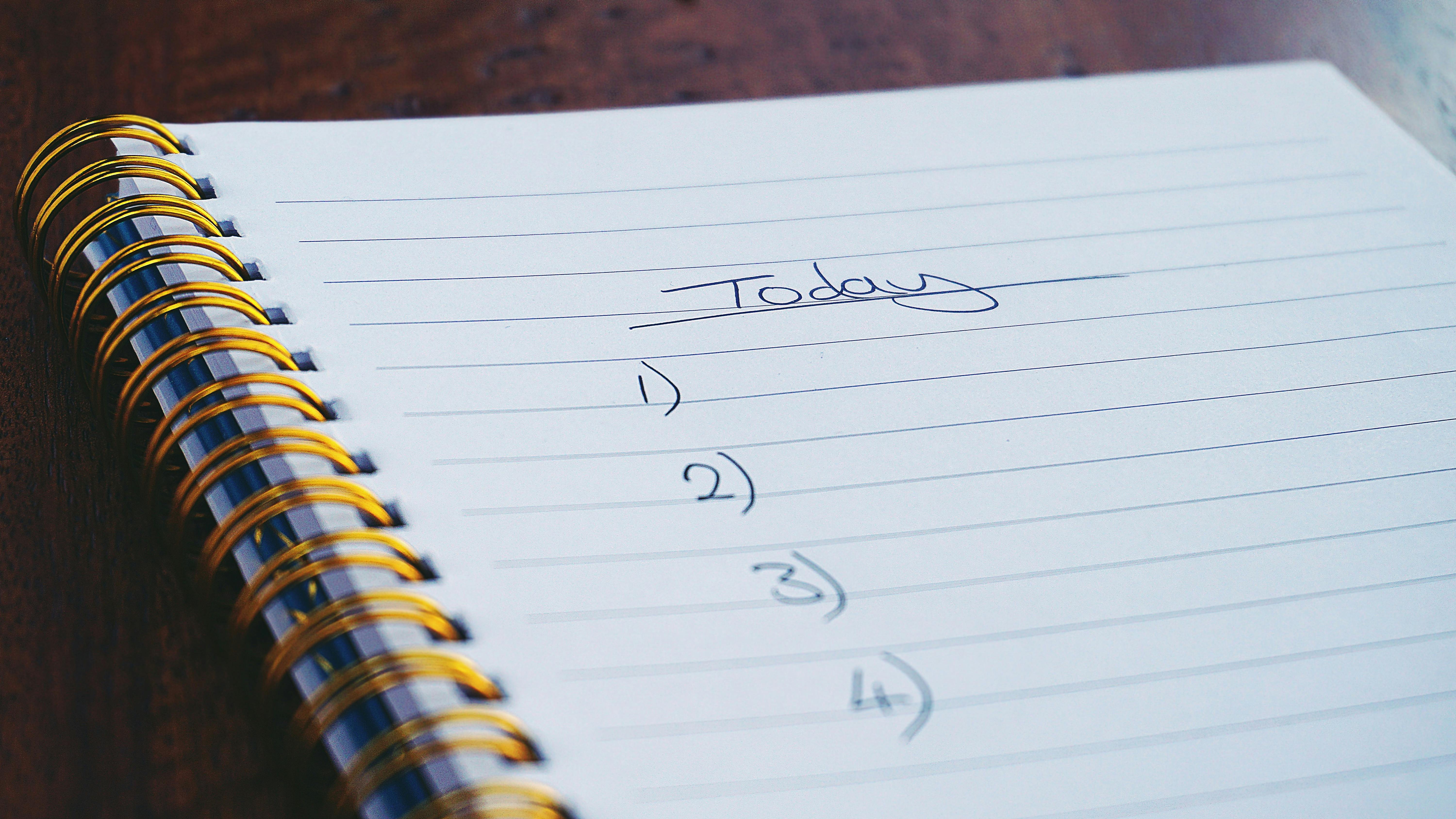 3. Get Help And Delegate
If you have a partner, engage them in the process. Have them understand the importance of decluttering and maintaining a clean home. They can help sort, clean, and organize the areas they use most, and their involvement would promote a sense of responsibility. Create a schedule or system that evenly distributes the tasks and helps keep everyone accountable.
If you have children, involve them in an age-appropriate way. For younger children, make decluttering and cleaning fun and educational so they can learn about organizing, responsibility, and the importance of cleanliness.
Encourage them to choose which toys they want to keep and which they are willing to donate. This can be crucial in decision-making, letting go, and empathy toward less fortunate children who might benefit from their used toys.
For older children or teenagers, this can be an opportunity to teach them about the significance of maintaining a clean, organized space. They can be responsible for their rooms, learning to manage their belongings effectively.
If your children have moved out, you can still involve them. Contact them and let them know about your plans to declutter. They might want to keep certain items for sentimental reasons or enjoy going through their old belongings. This can be a wonderful opportunity to reminisce and bond.
By getting help and delegating tasks, decluttering becomes less overwhelming. It also instills a sense of teamwork and shared responsibility among all household members. Moreover, it allows everyone to understand the value of their belongings and the significance of a clutter-free space.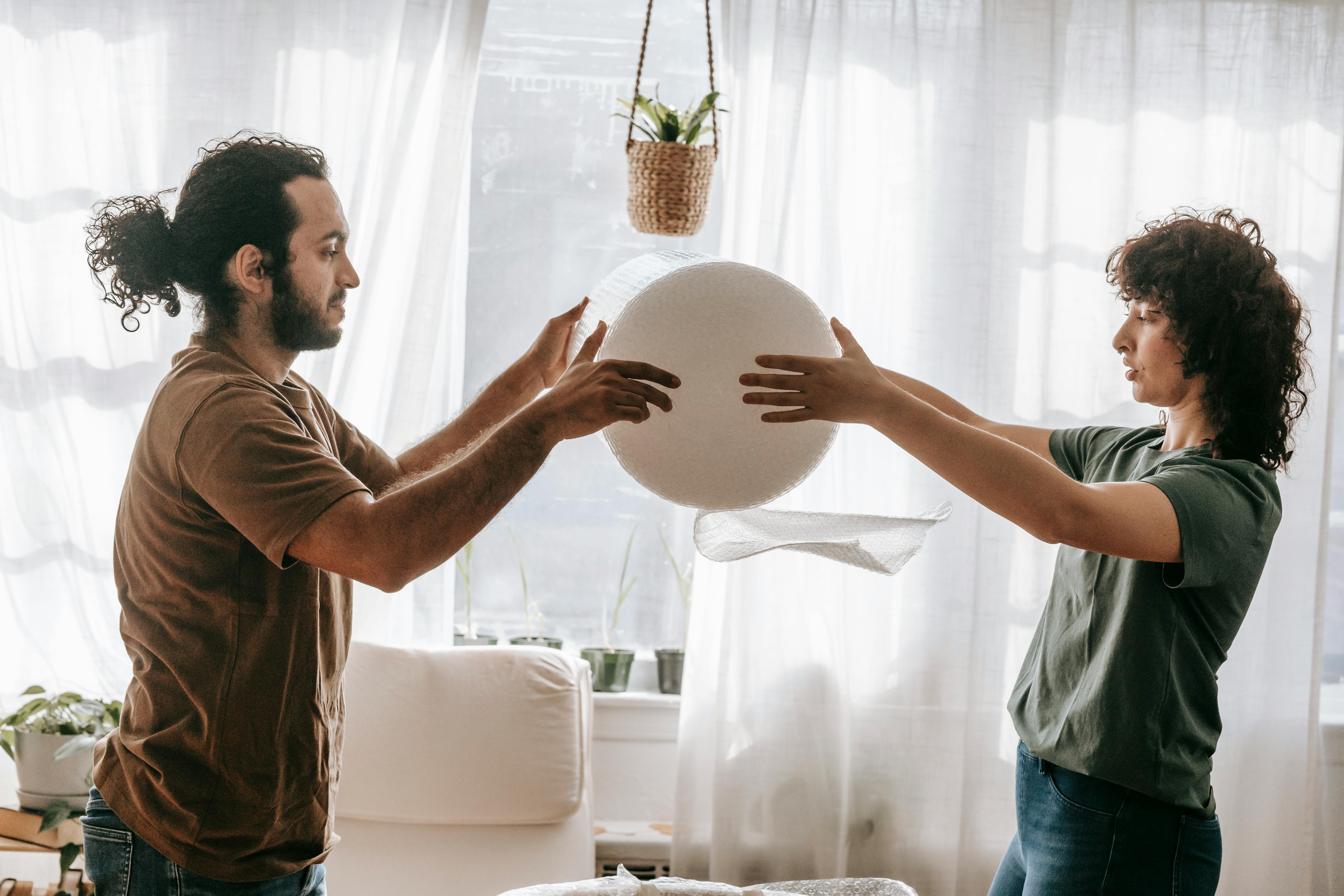 4. Pack Your Items Room by Room
Packing is the last thing on your mind when preparing to move. However, if you want the procedure to go smoothly, you must pack appropriately. If you plan and devote some time to preparation before your move, packing does not have to be a difficult experience.
Begin by establishing a designated "pack station" in each room. This is where you'll keep packing materials like boxes, bubble wrap, tape, and markers. Everything in one place makes it easier to stay organized and pack more efficiently.
Once your pack station is set up, start packing room by room to declutter your home. This method has several advantages. It allows you to see clear progress, keeps items from different rooms separate, and reduces the chances of misplacing things.
As you pack, sort items based on their types or uses. For instance, in the bedroom, you might have boxes for clothing, shoes, books, and decorative items. In the kitchen, you could have some for cookware, utensils, dishes, and pantry items. This makes unpacking much easier, as items typically stored together are already grouped.
Ensure that every box is clearly labeled, indicating the type of items it contains and the room it belongs to. This helps avoid confusion when unpacking at your new place and gives movers a better idea of where each box should go.
By packing room by room, you're more likely to maintain organization and control during the moving process. This method ensures nothing is forgotten or misplaced and helps keep your move well-structured and manageable.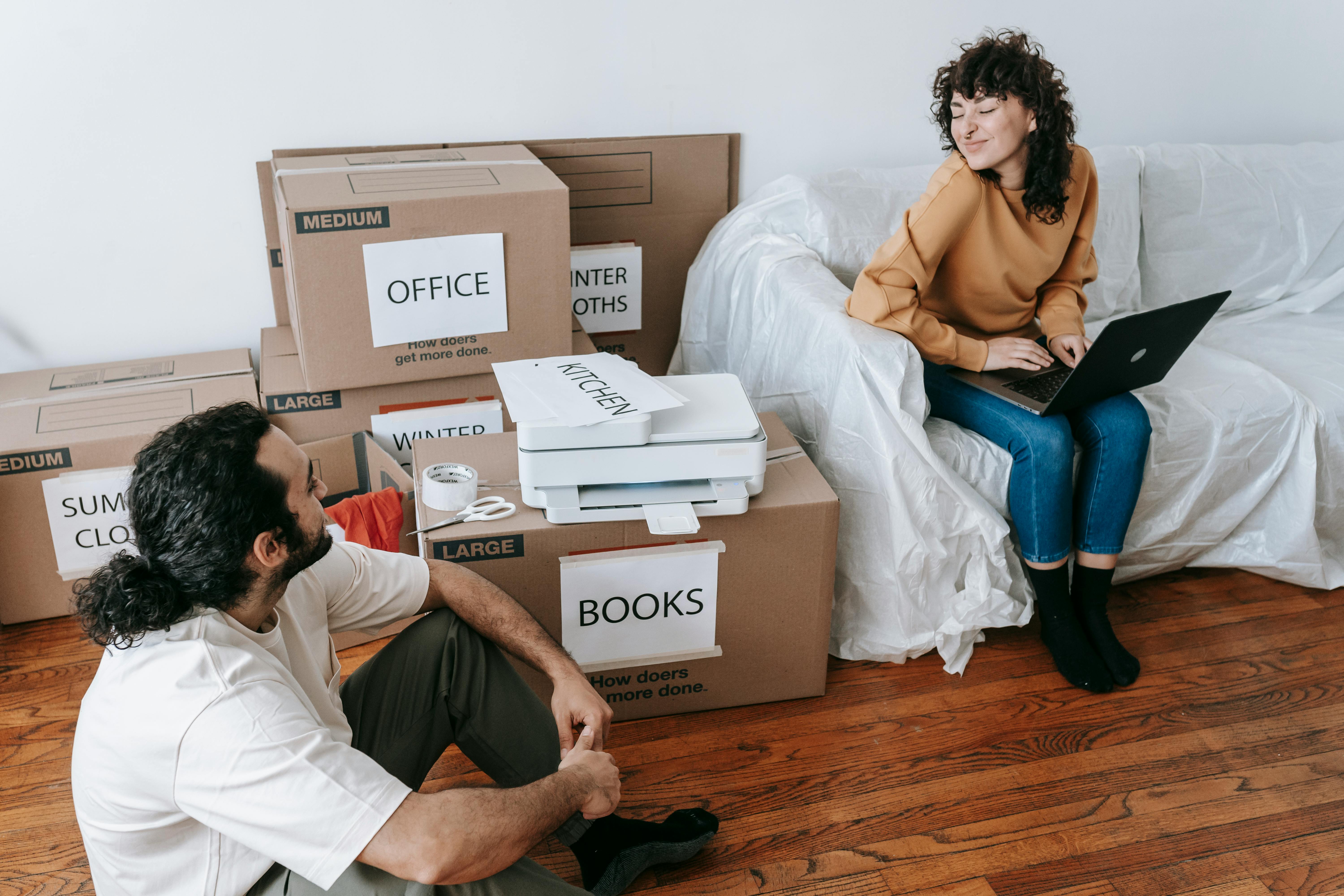 5. Prepare for Movers
Start by sorting and organizing all your belongings so everything is ready to be packed. Label boxes clearly, indicating their contents and the rooms they belong to, making it easier for movers to place them in the correct spots at your new home.
Disassemble large pieces of furniture if possible, and secure smaller pieces and fragile items with bubble wrap or a protective covering. This will make loading and unloading more efficient and help prevent potential damage during the move and smooth your plan to declutter your home.
Verify all details with your moving company a few days before the move. Confirm their arrival date and time, and discuss any special instructions you may have regarding handling your belongings. Also, ensure they know of any large, heavy, or delicate items that might need extra attention.
This preparation phase is crucial in guaranteeing a smooth moving day. It minimizes potential issues, allowing the movers to quickly and efficiently handle your possessions and ultimately ensuring a stress-free transition to your new home.