Social media is the birth of a technology that gives you a platform to share your ideas, information, career interest through virtual communities and networks. Social media is now playing a vital role in our daily life. It has now become an essential need for human beings of today's generation. If you are getting bored and have nothing to do, then social media is the best platform to spend your time.
The level of addiction to social media is increasing in such a way that the first thing everybody does after waking up is to check their social media feeds even before opened their eyes completely. According to Statista report in 2017, average human beings spent 135 minutes on social media per day, which is approximately equal to 2.5 hours.
Social media has significant importance in consumer and producer lives, marketers, and business groups to connect with each other. It is tough to survive on a social media campaign without having a clear and deep understanding of social media marketing strategy due to many competitors available on social media. You should be well aware of the latest social media update, which makes you stand out in the crowd. The following are the top Social Media Trends That'll Change Your Business in 2020.
Ephemeral Content Will Keep Gaining Attention
Ephemeral content is like an Instagram and Snapchat stories, which is visible for a short period and then vanish after 24 hours. Nowadays, ephemeral content is getting more and more popular because people's perspective about consuming content has changed. Stories are addictive in such a way that a person can spend most of their time scrolling the story. In October 2016, the number of daily active users was 100 million on Instagram, which has now increased up to 500 million users in January 2019, according to Statista. The latest report of Hootsuite reveals that 64% of marketers have already included or plan to use Instagram stories. Another study reveals that brands post a story once in four days, which is describing that these are getting valuable in the market day by day.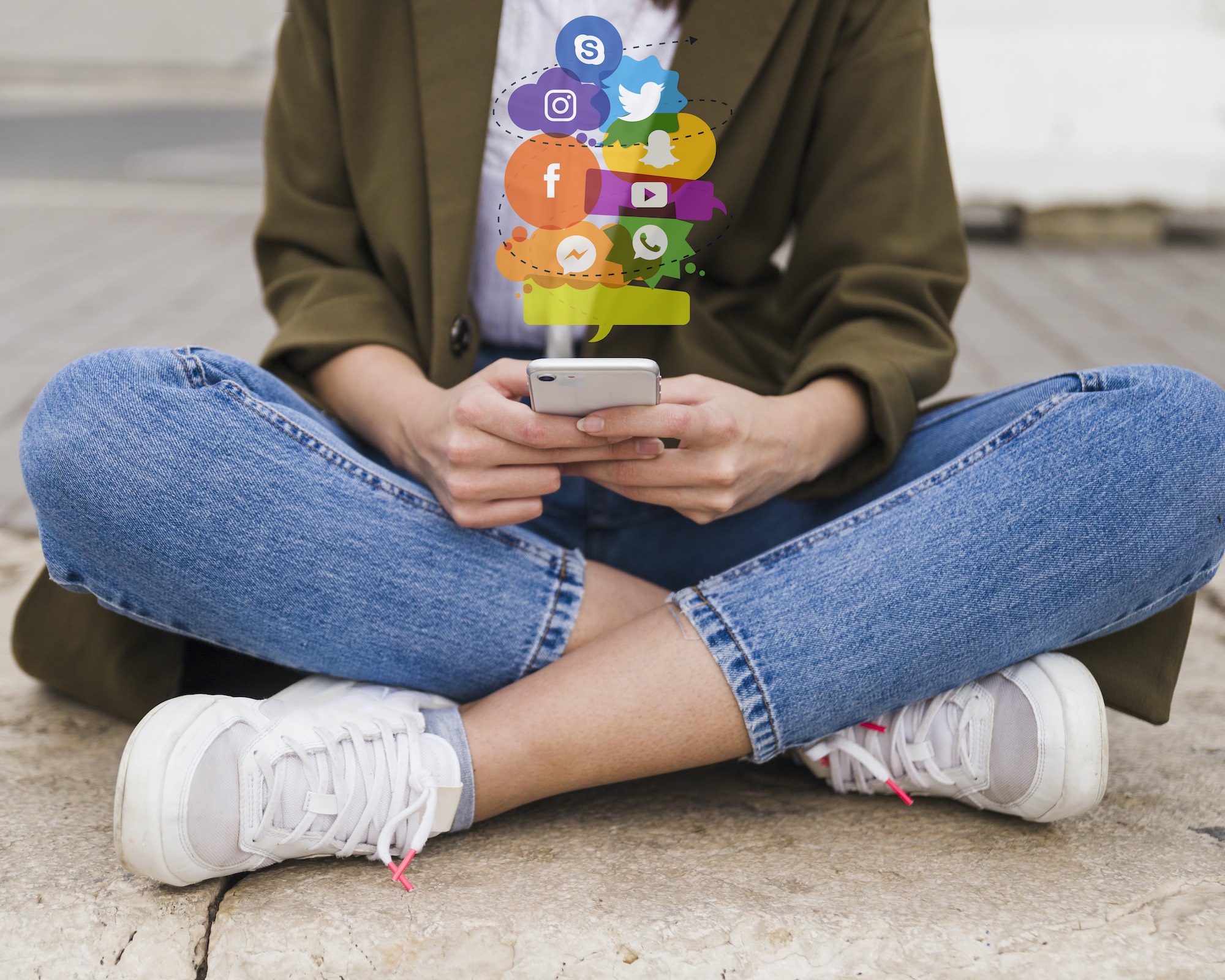 Niche Social Platforms Will Perform Well
Facebook and Instagram are the most largest and popular principles of social media. But in recent times, many other niche social media platforms seeking the attention of many peoples. For example, tik tok was introduced in 2016 and straight away gained fame for the young generation, just like Twitch has a separate fan base for the gaming community.
Instagram may remove likes
Instagram is one of the biggest social network and a trend maker of marketing on social media In future, Instagram may remove the like feature for the post, and the logic behind it is that the likes figure out a person's social value and waiting for the calculation of likes causes people's mental illness.
If Instagram removes likes and convinces their marketers to move to their ads feature, then this is going to be the birth of a new era of social media marketing.
Social Commerce Will Expand
Facebook, Pinterest , Instagram, like social media platforms, have been used by companies to sell their products. Social commerce is going to be a vital trend in upcoming future. A social network is moving towards the retail platforms. Brands will take advantage of it and help social media in their sales projects.
Video Content Will Dominate
Video content is the only content that is going to lead over all other content in the nearby future as it is the most emerging content on social media. Whether it is short-form content like Tik Tok and long-form content like YouTube, the future will be of video content. According to a Cisco study which reported that in 2022, 82% of content consists of video content. This stats shows how much video content is valuable in the future.
Technology Adoption will be at an All-Time High
Social media is moving towards technologies like AR and VR. With the help of these technologies, the user will definitely experience more exciting things. Facebook just introduced Horizon, their social virtual reality world.AR and VR are the best platforms for people to play games and connect with each other. VR has a slight edge over AR.AR technology is used in Snapchat and Instagram in the shape of filters.
Influencer Marketing Will Continue to Soar
Influencer marketing is still dominating the social media even it was introduced a long time ago. On social media forums, an influencer is getting paid a massive amount of money to advertise brands. This is beneficial for both influencers on social media and marketing spend in influencer marketing by businesses. This is why it is continuously spreading all around the social media.
More Regularity Control and Legal Scrutiny
In recent times, social media was misused to collect information about anyone. Due to the weak structure of data privacy and security, many people avoid using social media. Social media even sell their user data to other brands to earn money. These issues made the headlines for social media. After facing many problems, all the social networks looking to construct secure data privacy and security policies so that social media is considered to be safe and secure for the user.
Higher Adoption of Augmented Reality
AR is adding a digital element to the reality which changing the way things look. For example, Instagram uses AR technology, which adds sunglass or bunny ears to your face. Instagram popularized this trend and snapchat. Facebook is also looking to adopt AR technology as soon as possible.AR has the potential to promote social media applications for brands.
Increase in the Use of Social Media for Customer Service
With time, Social media become a retail platform where you can buy or sell anything and even uses it as a customer service channel. Many brands are looking forward to delivering customer service. This has now become the essential tool for customer service channel where brands deal with their consumers well.
Personalization Will be Paramount
Personalization is a global consumer trend. Social media have started giving you targeting and customization choice for marketers. It has developed in such a way that it recognizes what type of product you like and shows you the ads which are related to a similar product of various brands.
Local Targeting Will Become More Prevalent
Location-based targeting has been used by many brands to interact with the people of the specific geographic portion. Those who are interested in buying their product. When you add a location to your content, it will connect to the audience who are willing to buy your product. There are various benefits of location-based targeting on social media, and it is up to you how to make full use of it.
Conclusion
Many social media trends will change your business in 2020 and beyond. You have to make strategies from the latest update to lead the market. You must know about the latest update regarding social media trends to grow your business more and more. The benefits of social media on business is infinite and can't imagine.