You must have heard about parental control apps and how they help in monitoring and restricting the use of digital devices among children. Parental control apps have provided ease to parents. Knowing what their child is doing is better than not knowing. According to research, today's parents fear their child's social media activity more than drugs, alcohol, sex, etc. The internet, social media, in particular, have made parents anxious about their children's activities.
From an early stage, children are surrounded by digital devices and smartphones. This exposes them to online dangers such as pedophiles, scammers, cyber bullies, catfishing, etc. Hence, a parent's concern about their child's safety is understandable.
This is one of the reasons why the market for parental monitoring apps has become so huge. It is estimated that the market will have a worth of USD 3.3 billion by the year 2025.
In addition to this, advancements in technology have enabled parental monitoring apps to become readily available to users. Parental control apps allow parents to monitor their children's activities remotely. With the help of the cloud, data collected on a digital device is available on the web. Because of the cloud, app developers save on hardware cost. Hence, spying apps have become economical, as well.
What problems do parents face?
Cyberbullying is the driving factor in the growth of the market for parental control apps. Bullying, in general, leads to a degradation in mental health and leads to problems such as depression and anxiety. Parents' fear regarding cyberbullying has motivated them to invest in monitoring applications.
Social media is an excellent platform that connects millions of users. Sadly, it is also a breeding ground for people exploiting others for personal gains. Unless social media platforms enforce strict policies to protect their users, it will be difficult for parents to keep their children safe in the online world.
Social media sites have taken some steps to protect children, but it is not effective. Facebook and Instagram do not allow children below the age of 13 to sign up, despite this, children sign up on the platform.
Parenting in the digital age has changed from how it used to be in the past. Parents now have to deal with a multitude of new digital issues.
Parents, majorly, have to contend with two problems: online content access and digital technology overuse. With content such as pornography, violence, and substance abuse ever-present on the internet, it is tough for parents to keep a cap on what their child views.
The online world is unchartered territory for parents, where keeping track of what a child does and who they talk to becomes difficult. Because of this, parents feel like they are no longer in control of their children.
Moderating content on the internet and social media sites are impossible. Ultimately, the responsibility of keeping children safe online falls on the parents. Given that social media platforms do not offer much safety to children, parents need to be vigilant when dealing with online threats.
The second problem related to digital devices and the internet is overuse. Children are spending more time than ever on their devices. Last year, the Pew Research Center published a report saying that 54% of US teens were concerned that they spend too much time on cell phones.
Likewise, about two-thirds of parents are concerned about their teens overusing their smartphones. Most of the research says that the increased screen time leads to lack of sleep, attention problems, and effect on academic performance.
This is why restricting time on smartphones is critical. According to a research, parental monitoring is crucial in maintaining academic, social, and physical child outcomes.
How do parental monitoring apps help parents?
Currently, there are hundreds of third-party parental control apps available in the market. Some of these apps are available on the App Store and Google Play. However, other apps such as Xnspy are downloaded from the internet. With the number of parental control apps available online, it is quite obvious that not all provide the same value for what they are worth.
Tech companies such as Apple and Google have tried to provide some level of parental controls on their devices.
Although Apple and Google provide parental control features on their devices, they don't provide the kind of insights that parents prefer. Hence, the reason why many parents switch to third-party parental control apps.
Furthermore, the features that Apple and Google provide are restricted to their own devices. Generally, third-party control apps offer more features to parents. In addition to monitoring phone activity, parents can also track the GPS location of their children. To install these apps on a device, you need to manually download the software on the phone yourself.
Many parental monitoring apps are also marketed as apps for employees and even cheating partners. In these cases, users should know that it is illegal to "spy" on someone's private information without their consent. If the monitored device belongs to someone else, it could lead to charges of criminal offenses against the individual.
Last year, Apple tried to thwart third-party parental control apps on the App Store. The company responded that these apps put users' privacy at risk. However, last month, Apple removed the ban as the company faced a crackdown by authorities.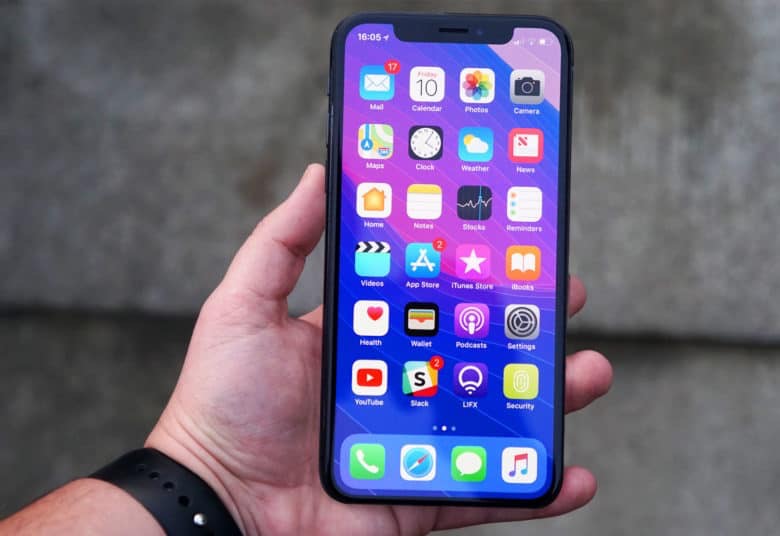 Many of these apps allow parents to control the device remotely. Parents can limit screen time by blocking apps and enforcing schedules on the device.
Moreover, parents can also monitor various activities on the phone, which includes viewing messages, emails, contacts, call history, browsing history, etc. There is no limit to the insights parents can gain using these apps.
Negative effects of overusing parental monitoring apps
While parental control apps offer an advantage to parents, there are scenarios where overuse of these apps is creating a divide among parents and children. Parents often go to extreme lengths to ensure that their kids are safe. In some cases, it is counterproductive. Too much dependence on these apps is not right.
A research was conducted where 736 reviews on by children on 37 mobile apps on Google play were analyzed. The children who posted reviews were between the ages of 8 and 19. 79% of the reviews were "low-rated."
According to these kids, the apps were too restrictive, that is why they disliked them. Many children complained that having restrictive features on the phone was counter-productive to providing a device to children. One child said, "My mom put this on my phone and now I can't do anything so why should I even have a phone."
However, 21% of the reviews were in favor of parental monitoring apps. Children who posted positive reviews said that these apps helped them control their impulsive behaviors.
Furthermore, it helped them manage their school time and perform better at school. There is, however, one flaw with this study. The study does not take into consideration that a review could have been fake. There is no way of knowing if a review left by a child was fake or not.
But the research hints at an underlying problem: overuse of monitoring apps by parents. Children feel like their parents are being too intrusive. This can be a significant problem, in the case of teenagers, who demand more privacy. This is why only using a parental monitoring app is not the solution.
Instead, parents need to employ other methods to help their children navigate the online world on their own. Online threats are not going away any time soon. Thus, parents need to have a conversation regarding digital etiquette and responsible online behavior to prepare children for the long run.
While parents are more concerned about the screen time among their children, a report published by UNICEF suggests that internet use causes a negligible effect on well-being. Instead of parents focusing on the time that children spend on digital devices, they should consider the content that children interact with and the online activities that they engage with. It is surprising to find that digital devices improve social relationships. However, the time spent on a digital device causes children to spend less time doing physical activities.
Whether you agree with the notion that digital devices are harmful or not, one thing is clear. The moderate use of technology is crucial among children and adults, alike. Using too much of it or restricting its use completely are not the solution to the problem.
While parental control apps play an important role in keeping children safe, being obsessive with it has negative consequences that parents should be aware of.