Nowadays being in constant communication is primordial, which is why there are different options users can choose that will fit them better. The alternative we are going to talk about here is VoIP numbers – a technology that has gained a lot of popularity over the past years. Let's quickly define what this service is before talking about its pros and cons.
Voice over Internet Protocol numbers
VoIP is the acronym for Voice over Internet Protocol. Since these virtual phone numbers come from real telephone service providers, they do the same functions as traditional phone numbers and even more. This technology works by converting analogue voice calls into digital data that travels across the internet, so it is necessary to simultaneously have good and stable internet connection. Besides, there is no need for complex hardware or phone setup. Let's explain in an easy way the two different types of VoIP numbers:
• FIXED VoIP – as the name says, they are always attached to a fixed address.
• NON FIXED VoIP – also known as Non VoIP, these numbers aren't associated to a physical location. They are more practical because they can be obtained from any part of the world.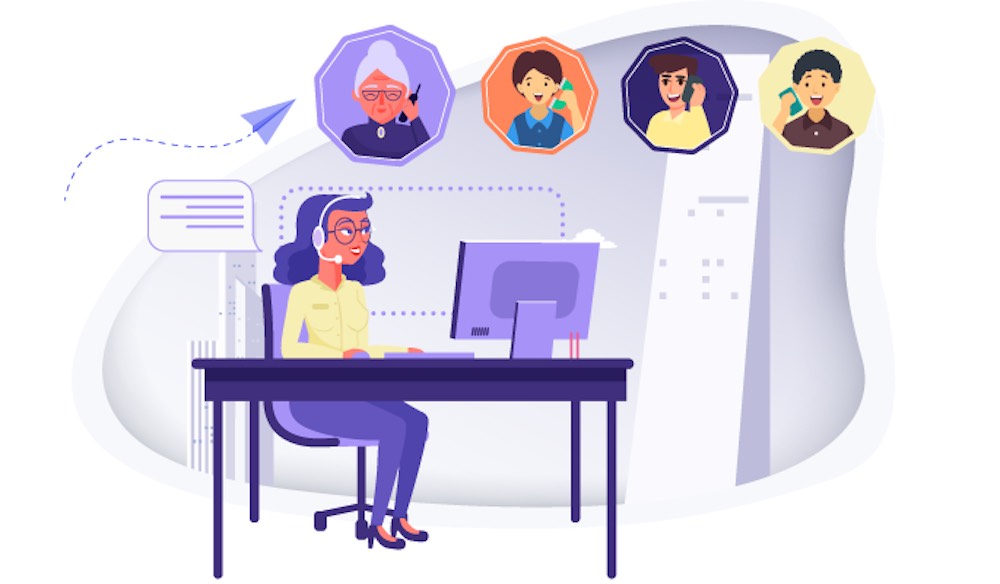 The bad
As everything, this technology has both good and bad things that go with it. First, let's talk about the disadvantages of VoIP.
• INTERNET DEPENDENCY – as we said before, in order to use this technology itis necessary to have strong internet connection, which is why VoIP usage is recommendable in areas where broadband connection meets these characteristics. The better the internet connection is, the better service VoIP is.
• LIMITED TRACKING FOR EMERGENCY CALLS – it is difficult for others to locate the origin of the call, since it comes from an IP address with no GPS or cell tower information. During the call, it must be necessary to give a physical address.
• SECURITY – services that depend on the internet have always been a little more vulnerable and tend to have issues with security, which is why VoIP users could be victims of hacking or virus.
The good
Let's take a look into all the good things that come with VoIP phone systems:
• LOWER COSTS – even if the budget isn't a problem, adopting a VoIP servicerepresents a cost-saving opportunity. It is cheaper to buy a virtual phone than a landline as there is no need to invest in extra equipment and can be used in a wide range of devices like phones, tablets, laptops and more.
• ACCESSIBILITY – this is one of the biggest benefits since a cloud-based VoIP service gives the possibility to make calls from anywhere.
• PORTABILITY – whatever the use, either personal or business, VoIP counts with a lot of flexibility as it can be taken anywhere as long as there is an internet connection, making this service completely portable.
• DIVERSITY – this service offers more features than traditional landlines. Users are allowed to send and receive messages or calls, make videoconferences, have call waiting and even caller ID.
• WORLDWIDE – this characteristic is very attractive for businesses because it is possible to get a Non VoIP number from every part of the world by choosing any area code.
An excellent Non VoIP service provider
As seen before, there are a lot of advantages that overshadow the cons, making VoIP services dynamic and flexible fitting different types of lifestyles. So now, it is time to make the switch to Non VoIP services with VerifyWithSMS.
Operated by Epsilon Technology LTD company, it is a phone number verification service that counts with the best prices on the market, allowing users to have an easy and relaxing experience when validating as many accounts as they want with real US Non VoIP numbers.
With this company, customers can be totally sure they will obtain a quality service that takes care of their security, budget and time. They have an enormous amount of users around the globe because everyone can get their numbers no matter where they are, making VerifyWithSMS their best option.
Without a doubt this service is simple, fast and reliable. Make the switch to VoIP with VerifyWithSMS – a service that never lets anyone down. Sign up now now!